The Battle Grounds 2 Team is pleased to announce the release of Battle Grounds 2 2.0. The game will go public at 12 AM Eastern US Time on 24 April 2010.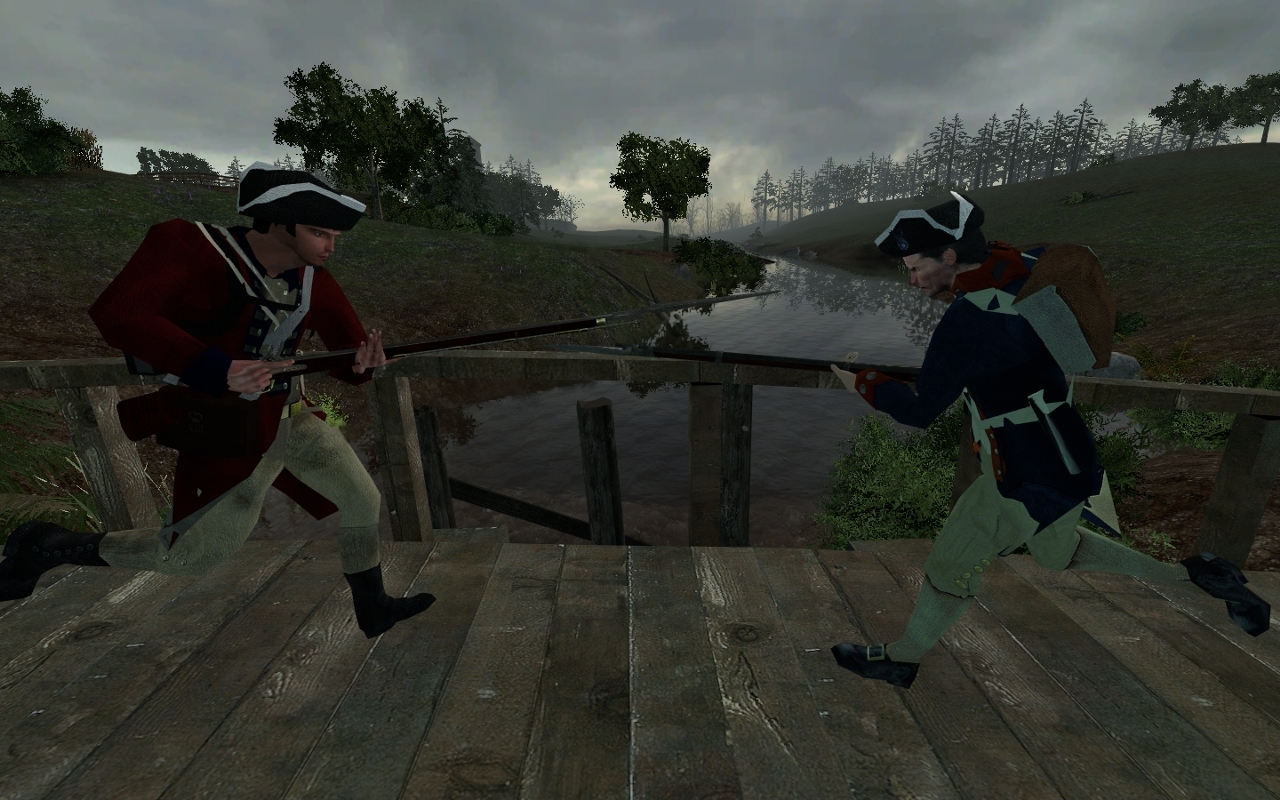 2.0 is the biggest change to Battle Grounds 2 since the port over from the Half-Life 1 engine. Not in several years have we had so many new features and so much improvement. The releases once again proves the BG Team has been hard at work. This release is the culmination of severalmonths' work by a number of talented individuals. The game improvements should be apparent from the start. This is an up-to-date, high quality game with a unique faithfulness to history and realism.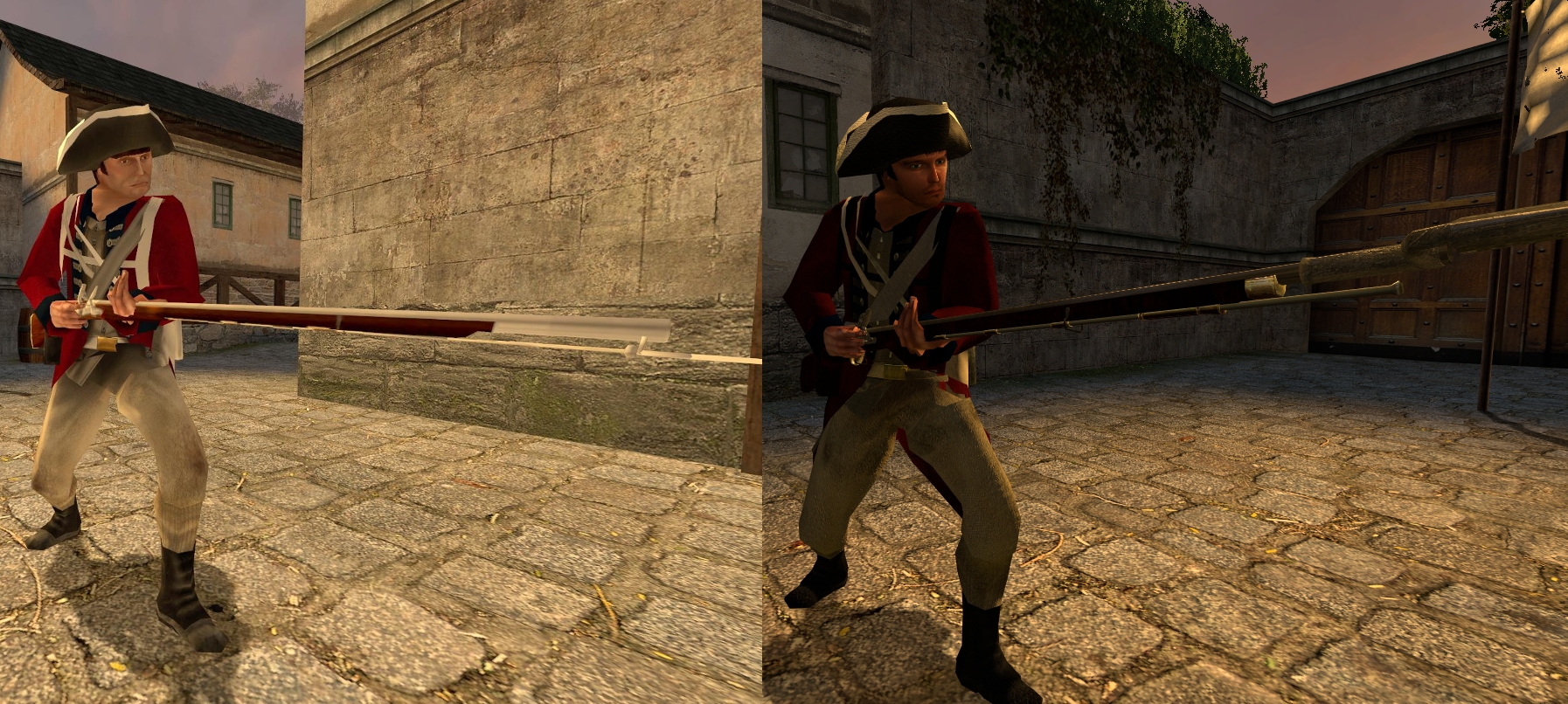 (Left: 1.5, right: 2.0)
The changes are too numerous to list but I will highlight just a few:
Weapons Selection and Ammo Selection:
-Players now can choose their weapons based on historically accurate weapons available to each class. You will get to choose from many of the guns the actual soldiers carried between 1775 and 1783
-New Fowler hunting smoothbore gun and new American Brown Bess muskets for the Americans
-New Brown Bess Carbine and Long Pattern Brown Bess musket for the British
-Added the use of "shot" for Carbine Brown Bess and Fowler: allowing performance and shooting similar to a modern shotgun style weapon
-Improved iron sights by Taxpayer and Nathan Hale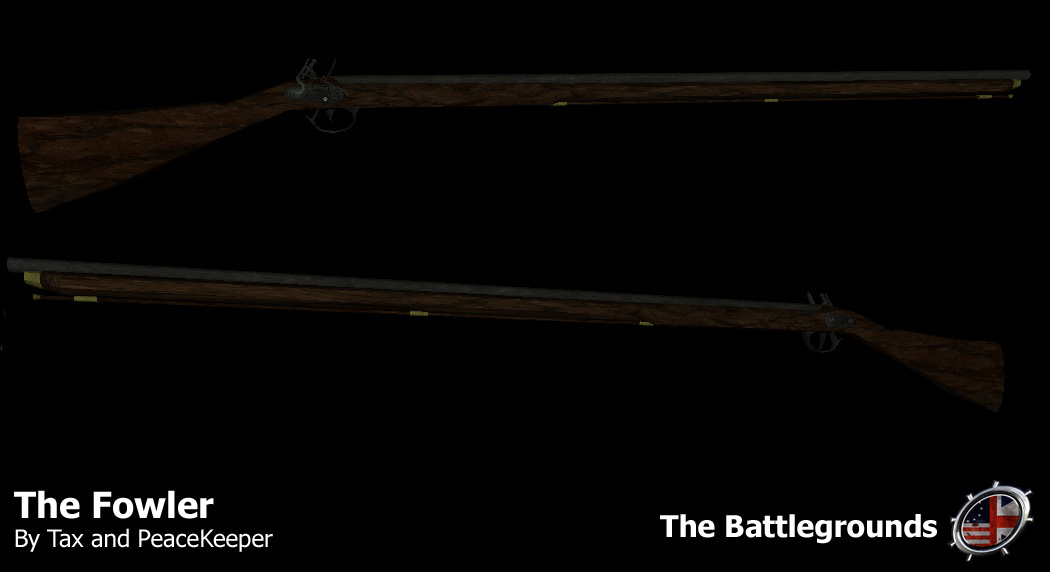 (New Weapon: American Fowler)
Classes:
-New British Light Infantry class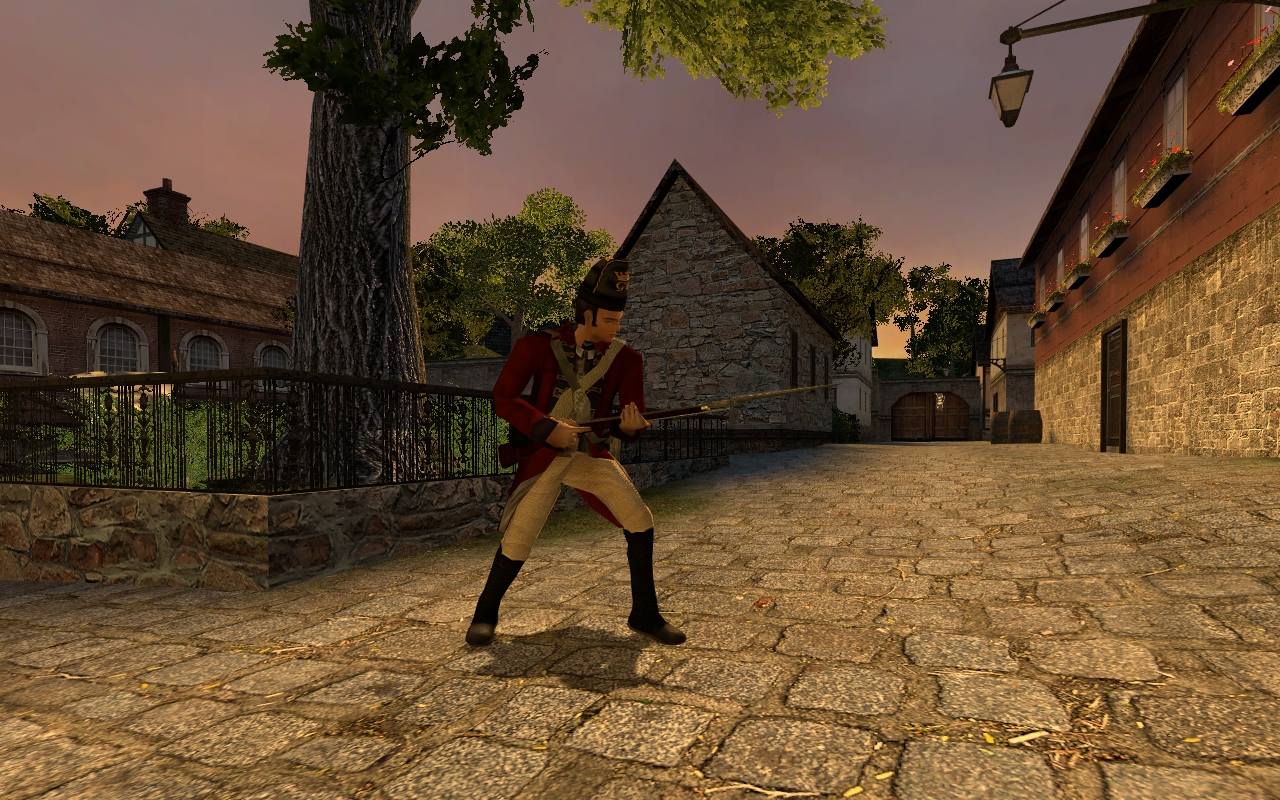 (British Light Infantry)
Animations:
-Third person reload added thanks to Jlea, Taxpayer and Peacekeeper's hard work
-New reload animation for Brown Bess Carbine
-Better balanced reload speeds for some long-range weapons
-improved first person animations by Taxpayer and Peacekeeper
-Greatly improved walking and other animations by Peacekeeper and Taxpayer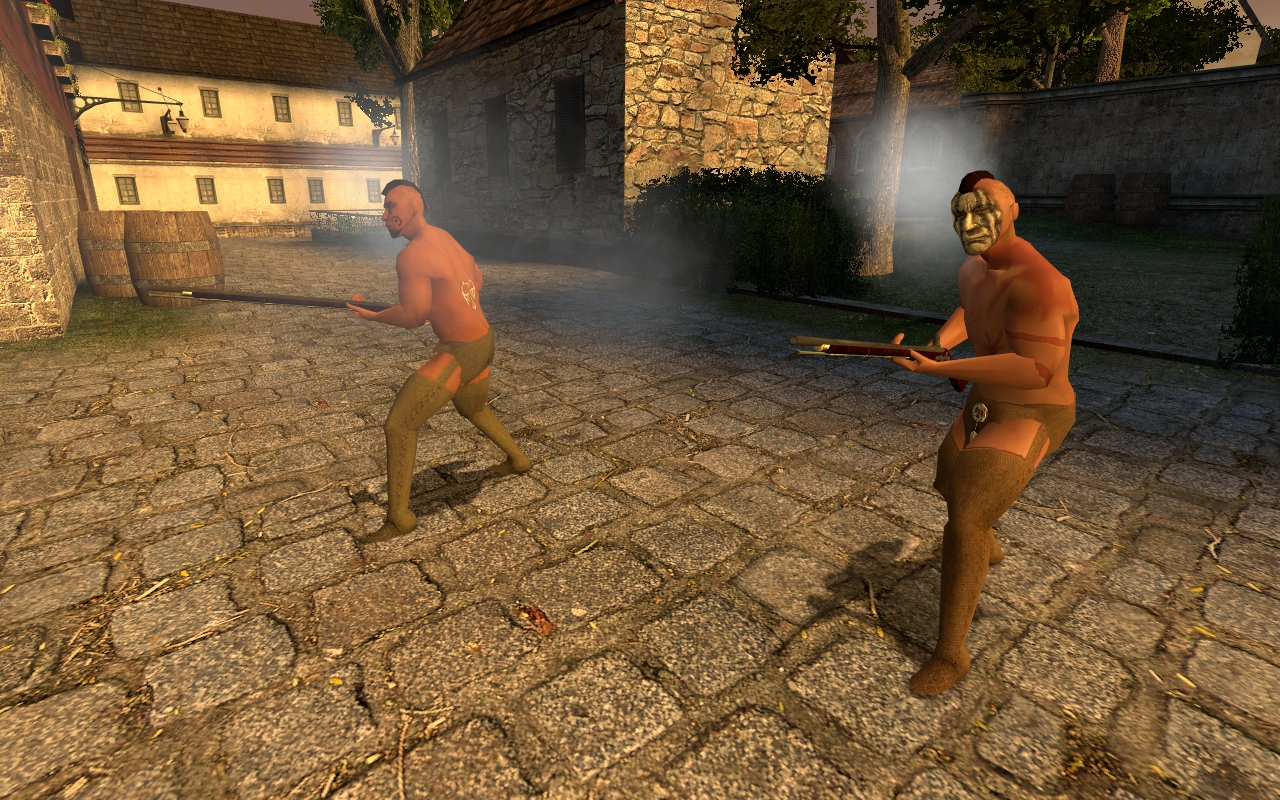 (New variety of player skins)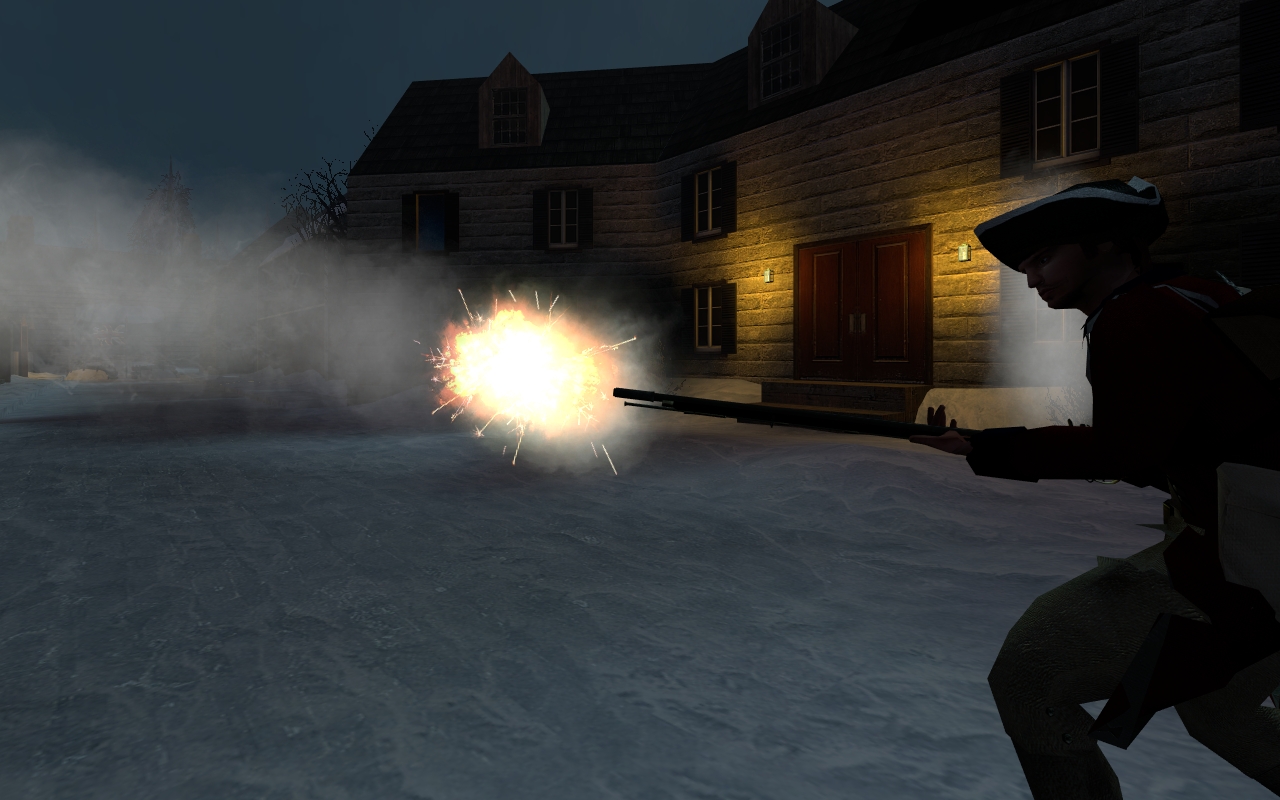 (Improved muzzle flash effects)
Visuals and Improved Historical Accuracy
-High poly world models for all weapons
-A large volume of new, high-quality textures for every player, weapon and many objects and maps
-New high-quality, realistic smoke with adjustable smoke settings to suit your preferences and computer performance
-Better effects: including new muzzle flash and flash alignments
-New and greatly improved interface with graphics and historical information
-Fully new player skins and random skin generation for many classes, including Indians and Frontiersmen
-New, improved faces for virtually all characters, including vast improvement to Continental Soldiers by Peacekeeper, Tax and JayArc
-New custom scoreboards unique to each map, with images related to the particular map being played
-Phong shader improvements by Peacekeeper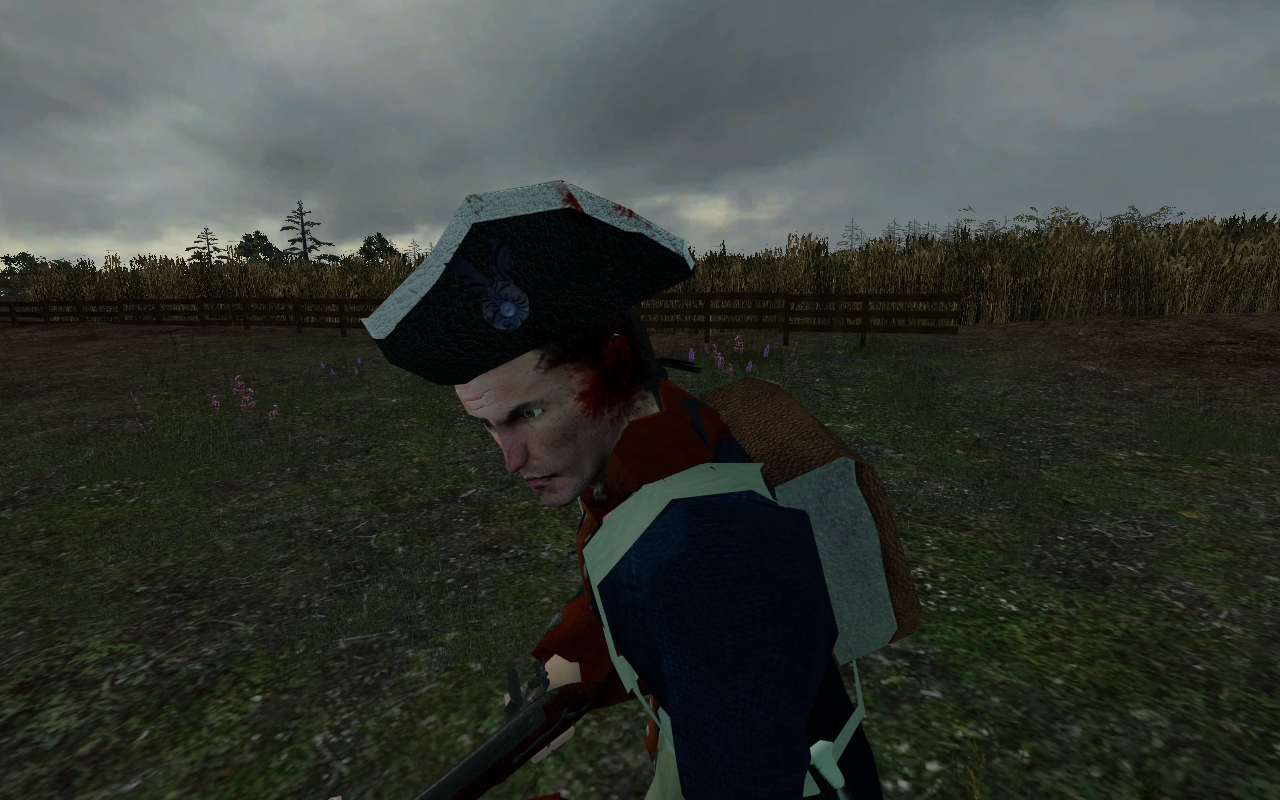 (New Continental Soldier visual, thanks to JayArc's help)
Maps and Map Resources:
-Assault fortress map, with cannon, exploding powder keg storage areas and fortress fighting by JakeParlay
-Miningtown, a combined effort of Taxpayer and Agent
-Battle of Concord, an historically-based line battle map by Peacekeeper
-Quebec, an historically based capture map originally by Cycophant, with new improvements by Taxpayer
-improved Plateau by Grantelbart
-capture the flag map improvements by Grantelbart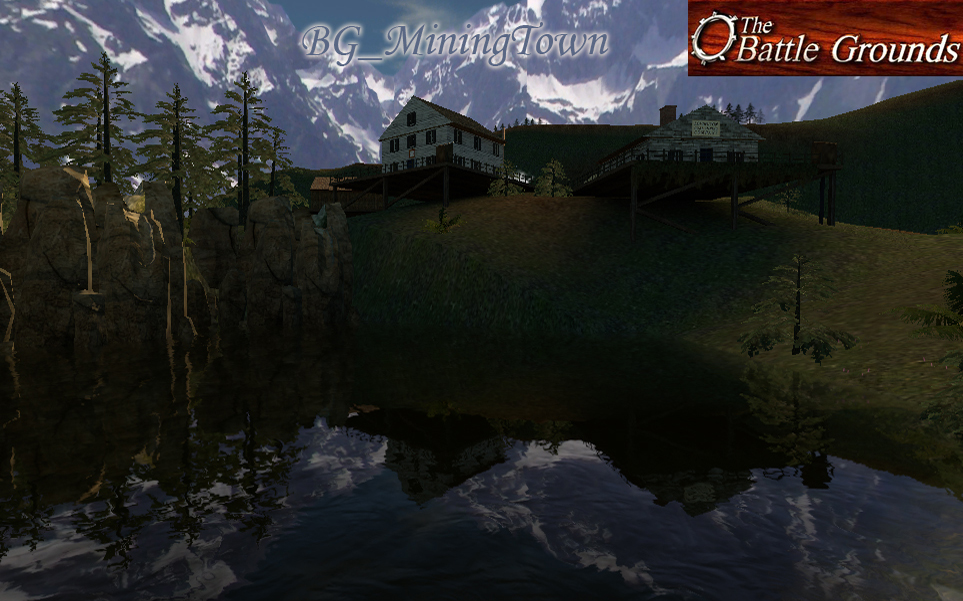 (Lake from Miningtown)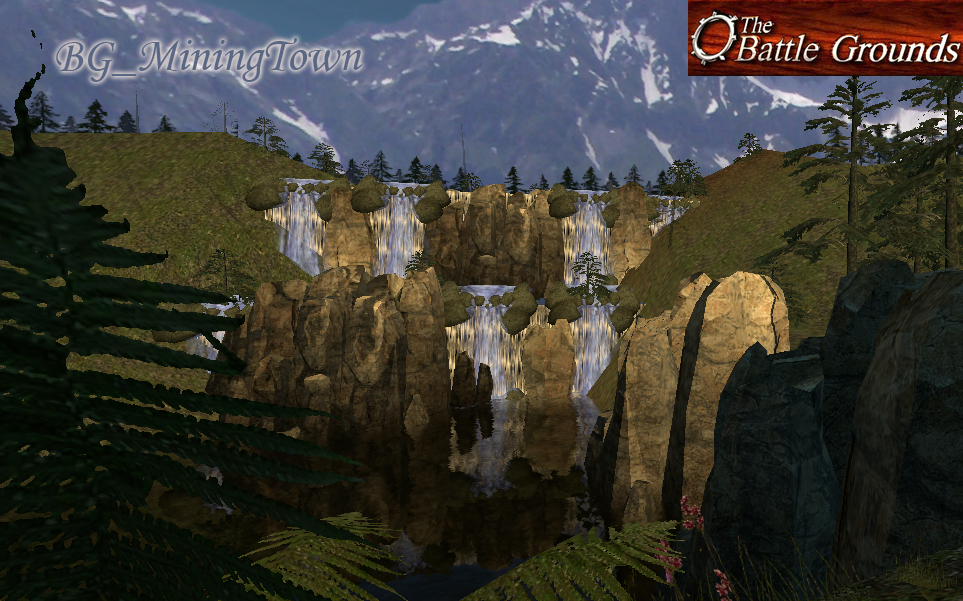 (Waterfall from Miningtown)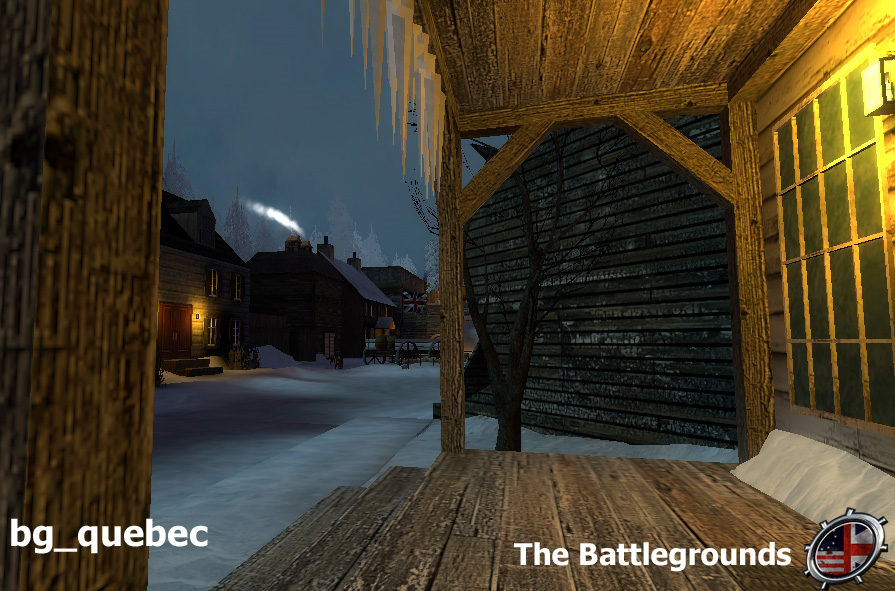 (Battle of Quebec Map)
Sound Upgrades:
-new sounds and sound fixes by PostalDude, including completion the difficult task of keeping sounds synchronized to animations
Code Upgrades:
-new damage and stamina settings to promote greater realism by HairyPotter and Tjoppen
-numerous bug fixes found by the team and community, as fixed by Tjoppen and HairyPotter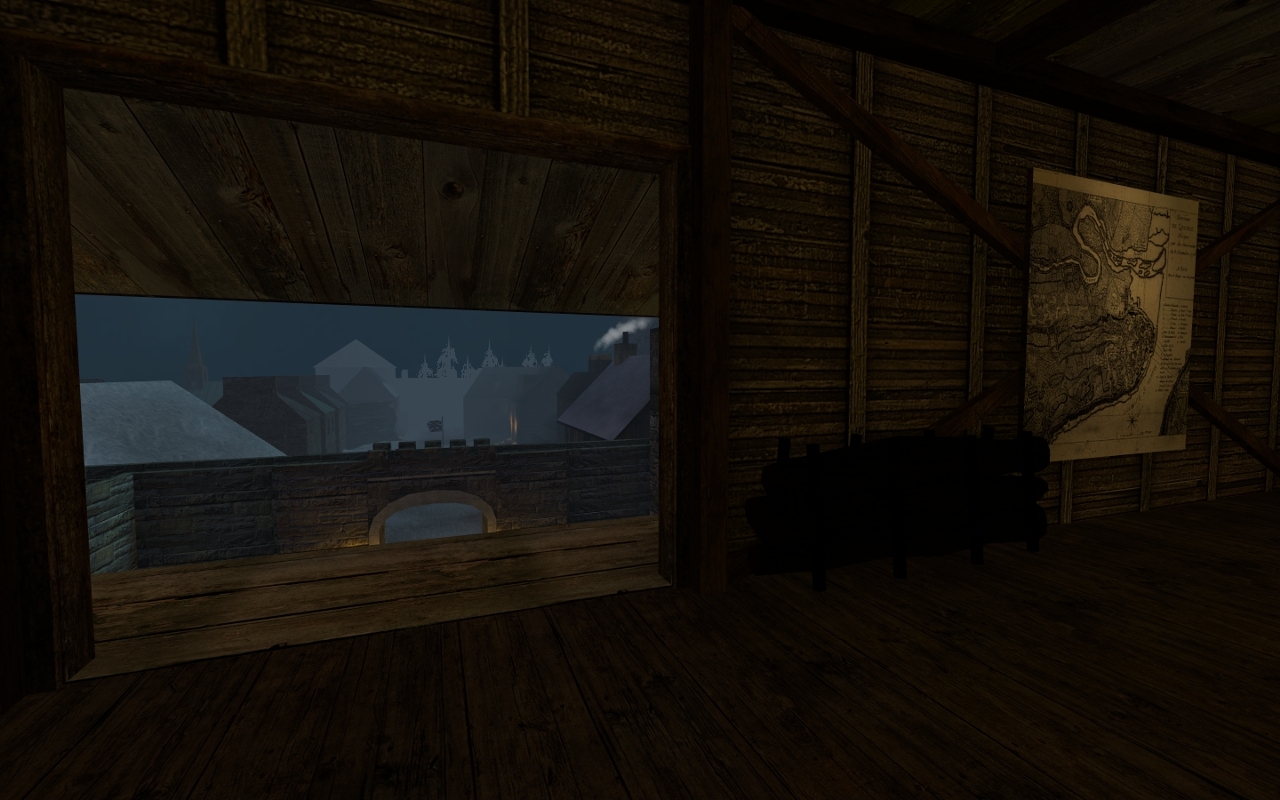 (Quebec)
Thanks also to continued support by Ben and Gecko to keep the BG site and domain running along. When the release time comes, we will post a short update with mirrors for the download. Please visit our forums, using the link at www.bgmod.com..
-Nathan Hale