Hello Interns!
I have recently been texturing the theme sets for the battle arena that you saw being modelled in my last post. They are now 80% of the way there and I wanted to share them with you all.
Below you will see each of them and a brief description of what I was aiming for, any problems I encountered and areas you should look for. Starting with the Avian, this was a joint effort between me and Cory Bamford, with Cory texturing the bird house, the brief for this scene was originally an environment where the creature would travel across branches of trees, however, due to technical restrictions this became unfeasible.
As a result it shifted to a tree tops adventure, all of the pieces are interchangeable allowing each battle to be unique and ensuring the player is always kept on his toes.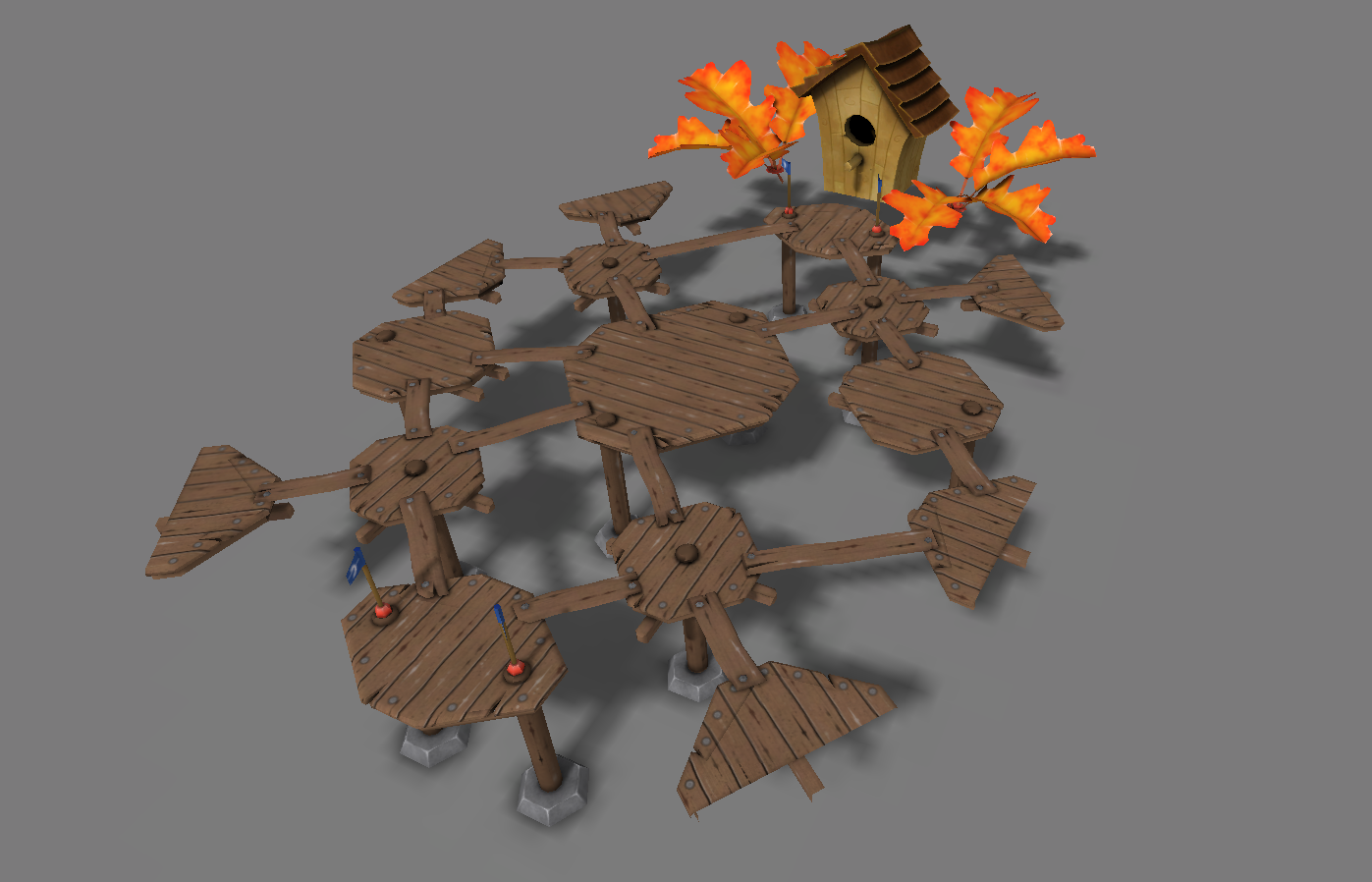 The Animal arena was also a joint effort between me and Cory where the cave and ribs running along the side were created by Cory.The aim for this environment was creating a savannah environment, here the main challenge was ensuring consistence between meshes for the bones, and also ensuring the points of interest popped out to the player, such as the cave. One of the ways we achieved this was darkening the rest of the rocks so the cave drew the player's attention straight to that point.
Finally be sure to look out for the Smiley face hidden on some of the rocks!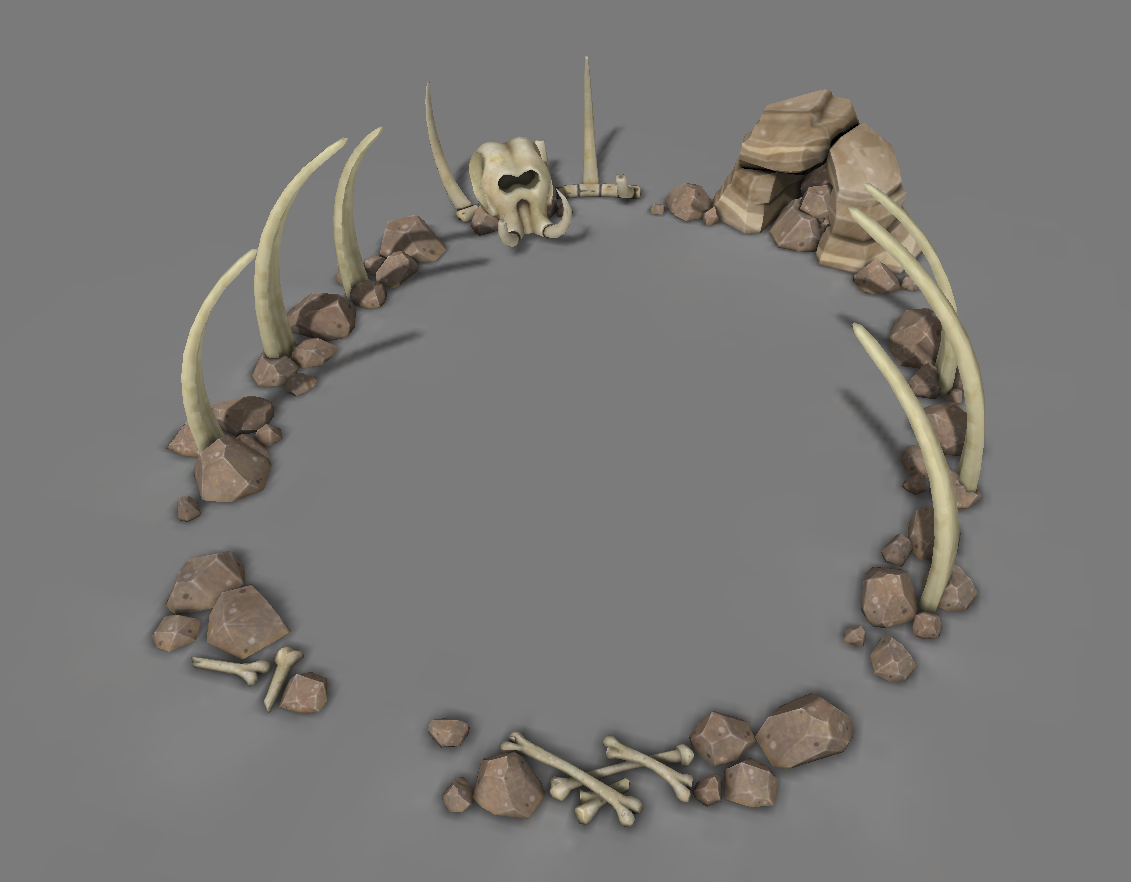 The Hydro Arena was one of the most enjoyable to create as it had so many different materials, with the main challenge being the diver's helm.In this fish tank themed set, the creature has the choice to stay on the islands or brave the shark infested waters… That's right, we even bought a shark for you guys!And again keep your eyes out for the smiley face hidden in the rocks.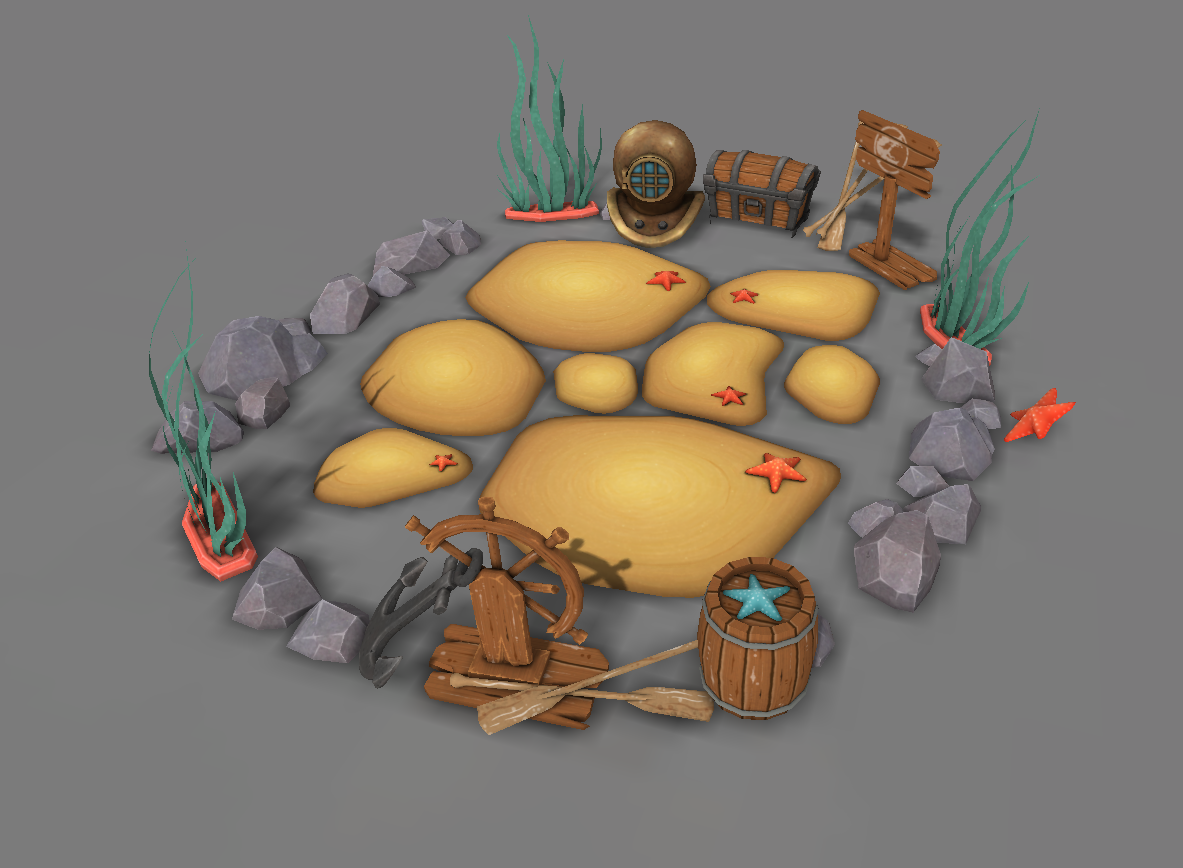 Next blog, Will continues talking about Texturing the Battle Arena Theme sets.