Basil B. Undercover hacker.
Member of the "Re.Movers" organization - resistance movement against Re.Surs.
Basil's job is to hack the Re.Surs processors - special buildings that relay Re.Surs dark energy in different districts of Modern-City.
Actually, Basil tries to stop the spread of Re.Surs in Modern-City, albeit unsuccessfully.
Considering how many there are Re.Surs processors in the Modern-City in total: the usage of Re.Surs is virtually impossible to stop without turning off the main Re.Surs transmitter – Nexus Tower.
It is the one that generates the Re.Surs dark energy and it is already spreading throughout the city.
***
It was very severe in the first wave of Re.Surs usage: people had headaches, mental disorders, as well as the creation of mass cults in different cities throughout the Continent.
It was due to the absence of special Re.Surs limiters, now the Re.Links – special on-body PDA, it limits the usage and processes the surplus of Re.Surs in the human body. Meanwhile, Re.Link works as a super-smart device for contacting Re.SursNet and other global services based on Re.Surs.
Despite the harm of Re.Surs, it frees industry from the usage of classical energy sources, creates a global Network for interaction between objects and people, makes the life of ordinary people easier.
"Re.Movers" and Basil himself are constantly trying to sabotage the spreading of Re.Surs as they think that this epidemic wave of Re.Surs may entail more tragic consequences than it was last time.
***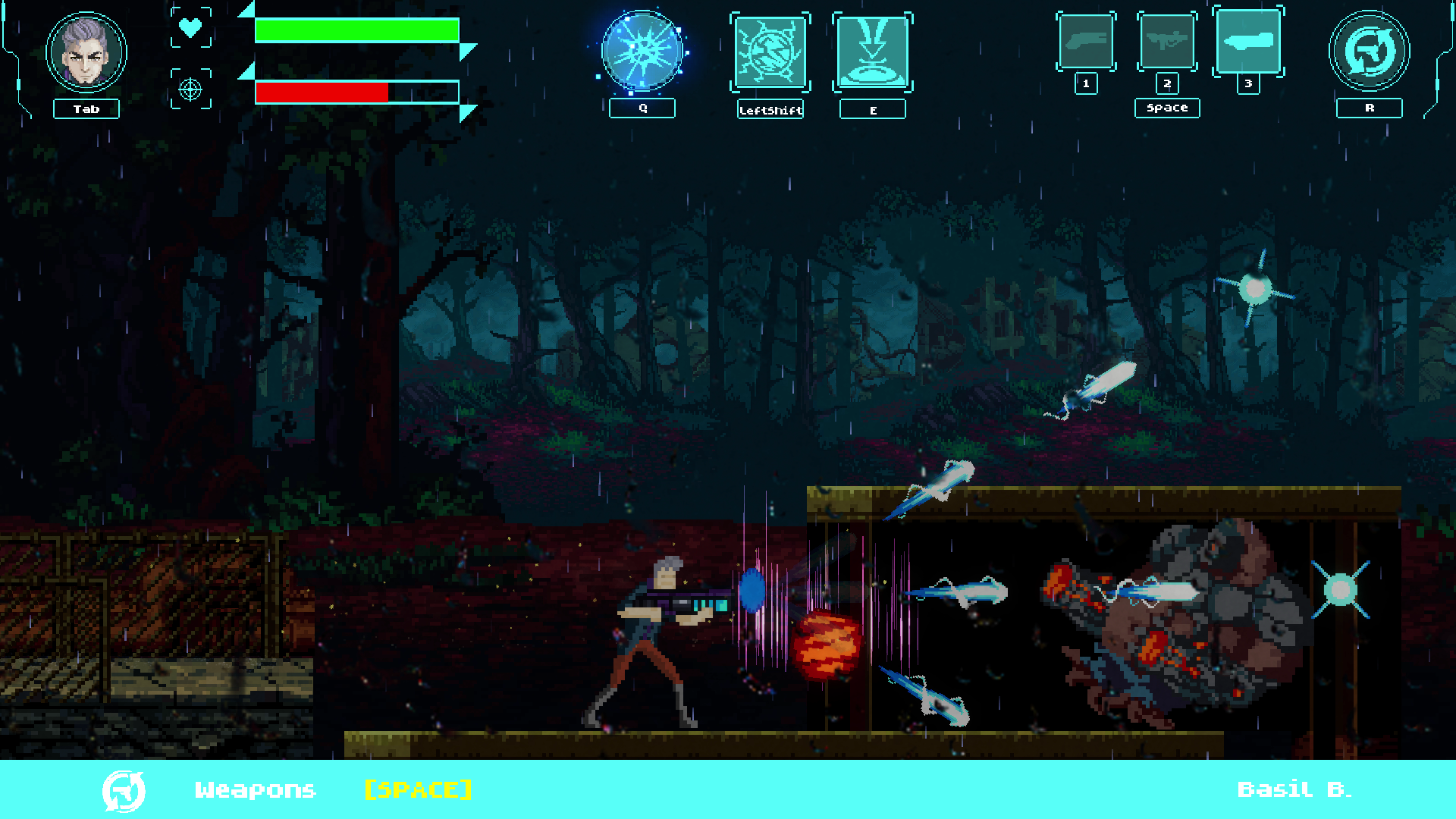 Basil's abilities allow him to manipulate the Re.Surs energy.
Ironically the hacker who fights against its usage has mastered the skill of using Re.Surs for own purposes.
Basil can also use a large weapons arsenal. Heroes can set up 3 quick slots to access weapons and change them in the battle accordingly to the situation.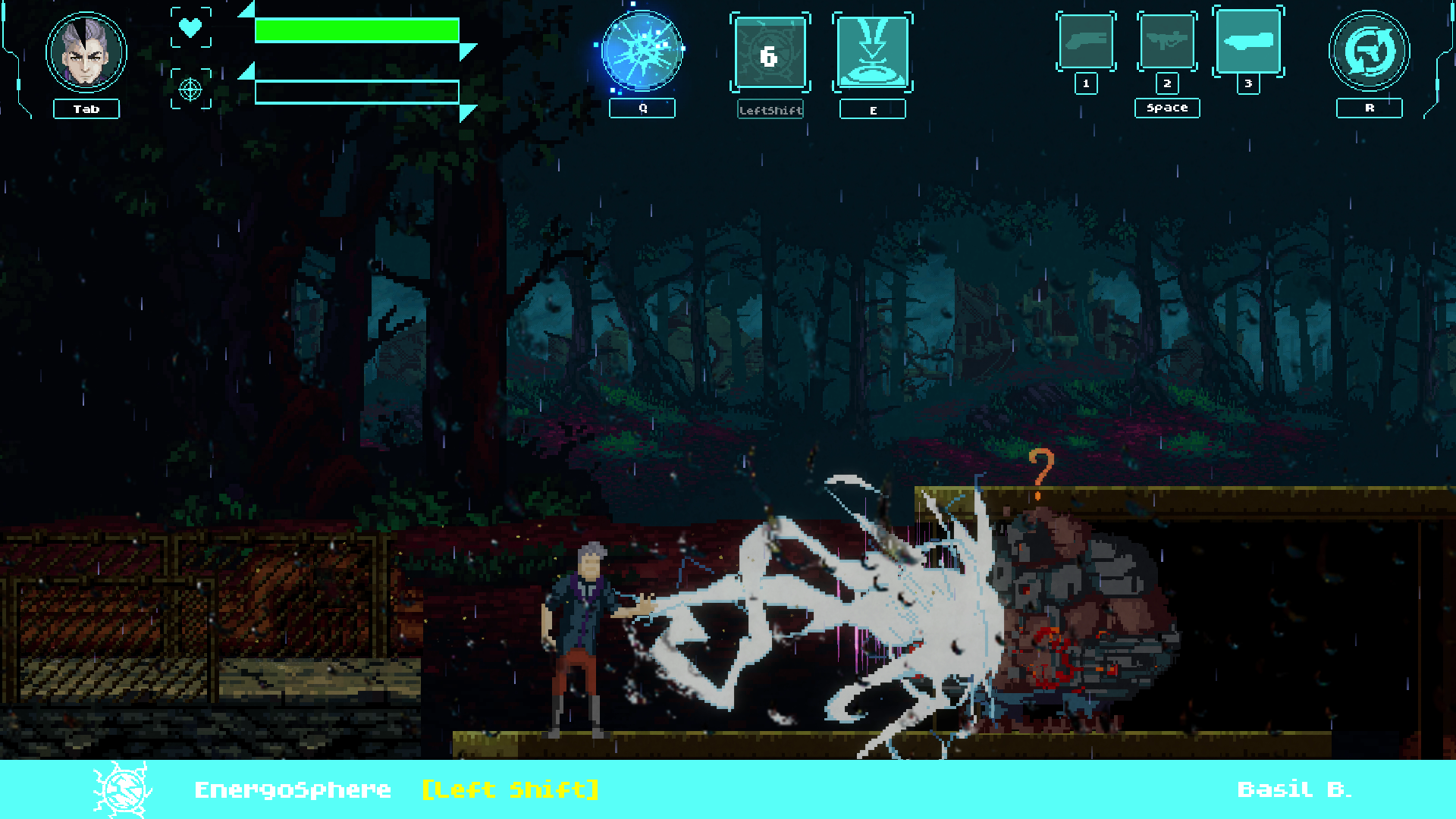 'EnergoSphere' is an ability that allows you to stun an enemy for a short period of time.
Basil's Re.Link is tuned in that way so it can transform the Re.Surs energy around him into a small energy flow. This energy flow then strikes enemies by creating an energy sphere on them making the enemies lose control over their bodies.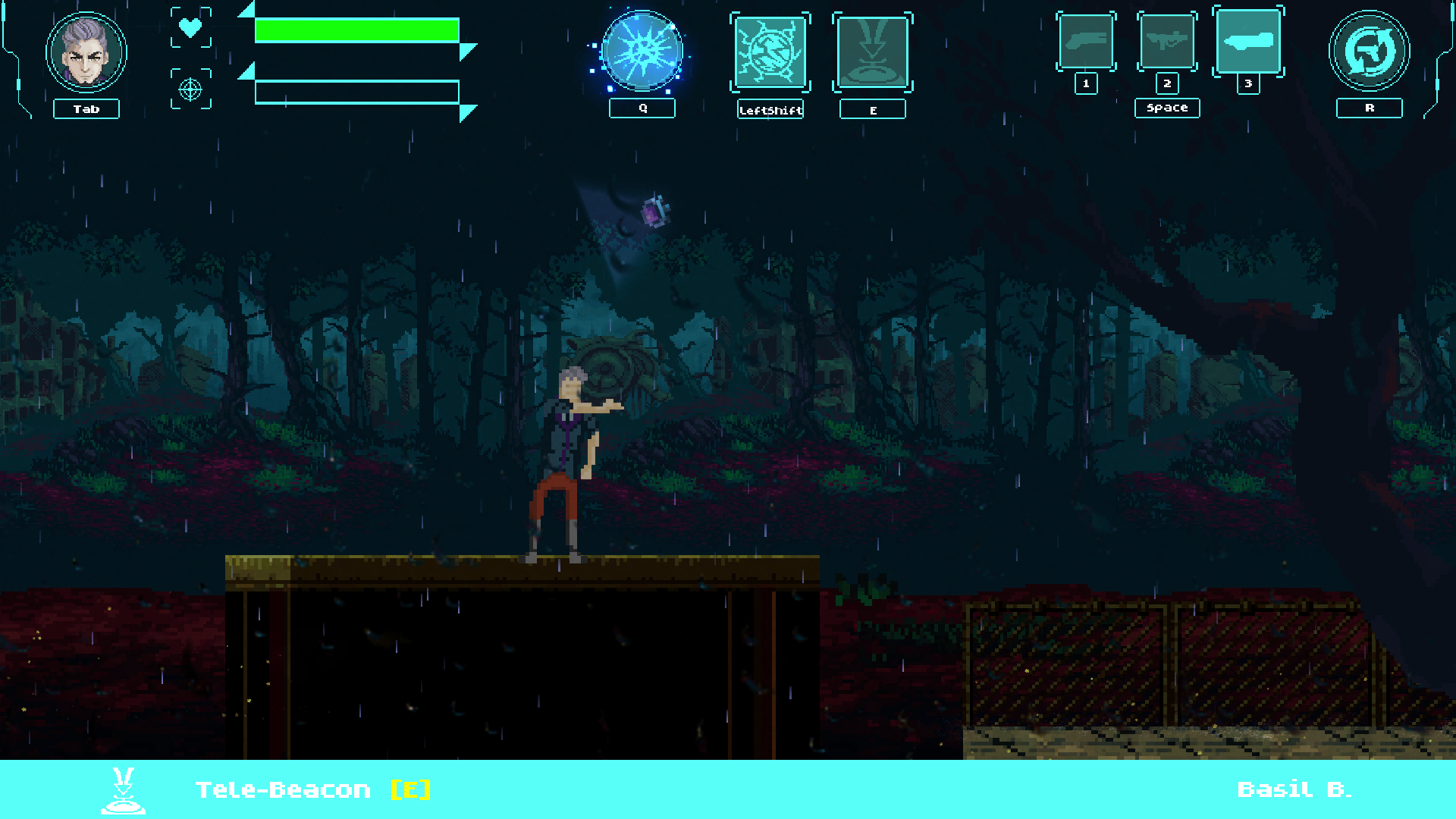 'Tele-beacon' is a special device for relocation. Uses experimental teleportation technology based on Re.Surs. This technology is being developed by scientists in Nexus Tower.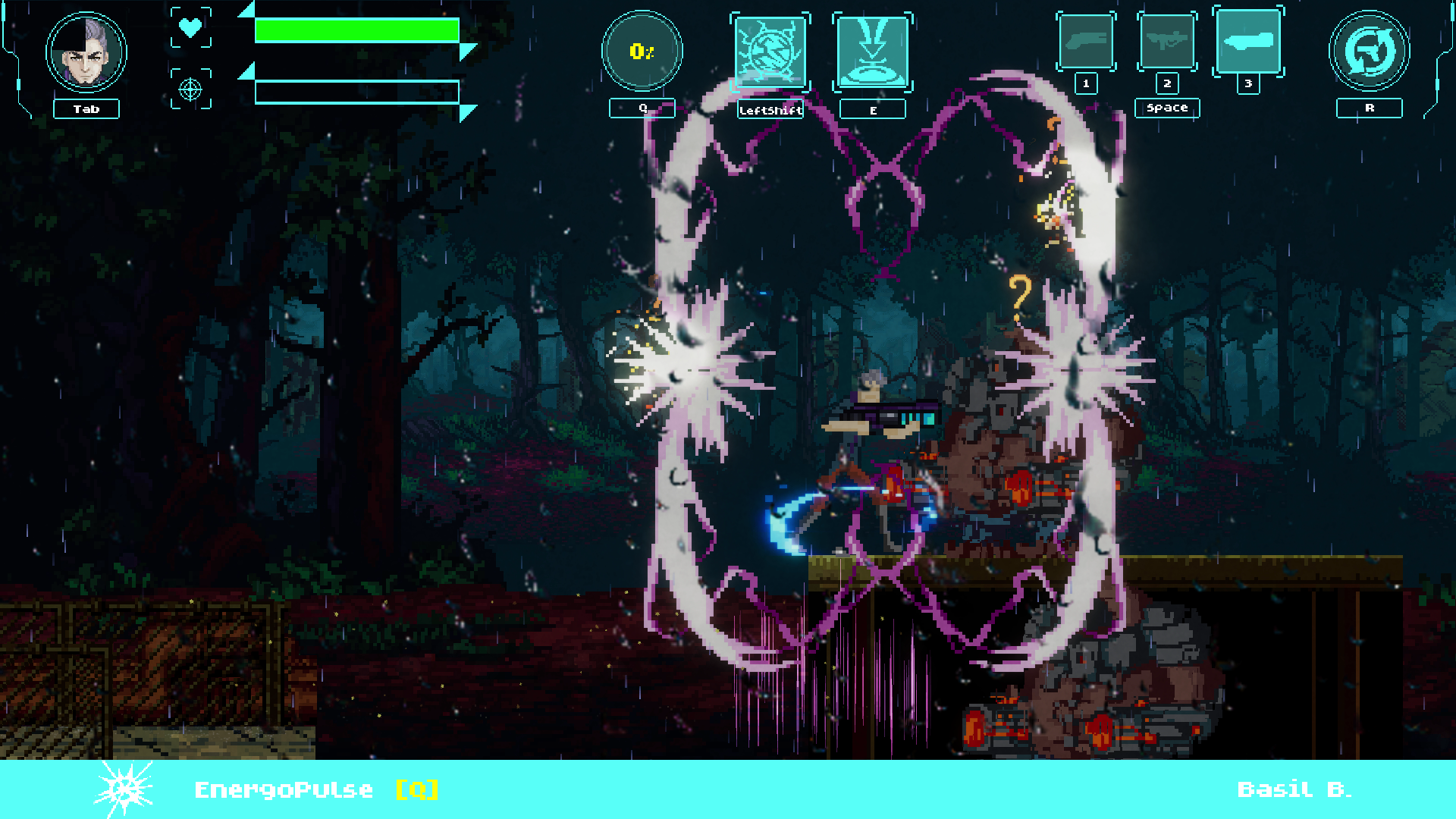 'EnergoPulse' is Basil's ultimate ability.
Basil is accumulating a huge amount of Re.Surs energy and then overloads all of his devices releasing a large wave of specially charged energy that disorients enemies and deals small damage over an area.
***
As a result, Basil is a rather specific hero, his 'hack and shoot' style, allows players to attack enemies at a safe distance while they are trying to recover. And the ultimate ability turns off enemies' senses and creates a good situation for their massive destruction.
***
To see more please follow to the Steam page and wishlist the game now: