BGPGMH Gets Interactive!
Week 2 and still going strong. Lesson 2 is here and it's time to level up! But that's not all, the BGPGMH Forums have also opened up this week. Need help with something tutorial-related? Want to get your games featured? Become a part of the BGPGMH Community! Oh heck, who am I kidding? You'll be the first one(s) aside from myself! Anyway, communities must all start with a few members at first, so why not take the chance to become one of the first members? Don't you internet types like being FIRsT!!1!1?
Click on the image below to download the second lesson!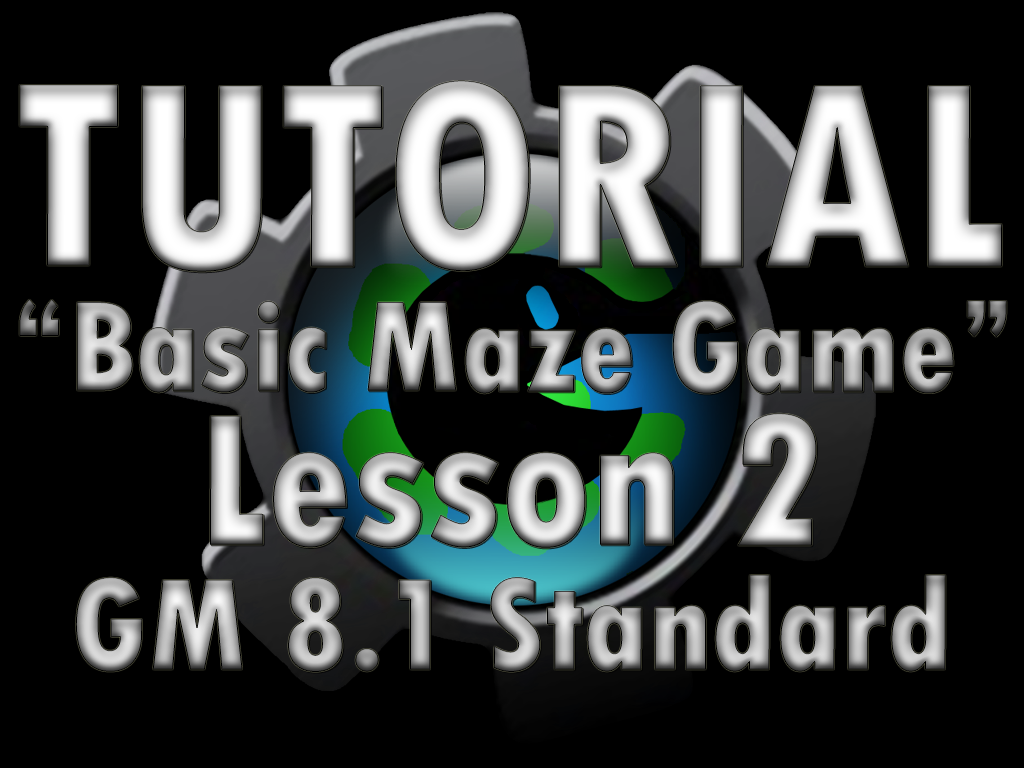 10 Percent makes all the difference:
Although you may have noticed it in last week's tutorial, the Explorer is much easier to control. This is not because of any difference in programming, it's Sprite has simply been made 10% smaller. With that tiny difference it fits through gaps easier than before and no longer makes control feel sticky and unresponsive.
Amendment:
So last week I posted the first lesson of the Cave Explorer game, only to realize that it was without an adequate explanation of the "Relative" check-box. I would have added it to the second lesson, but it isn't used, and what's the point in explaining things the second time you use them? So I went ahead and updated the PDF of the first Lesson to include the following explanation (see the "Remember" Card):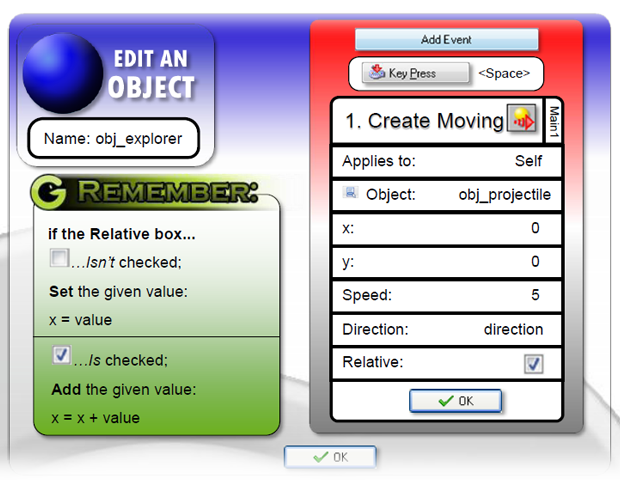 I can't rule out the possibility of updates in the future, especially since new features are constantly being added to Game Maker and I will be making every effort to keep my tutorials updated. Rest assured, if anything changes, you'll hear about it.
Looking for the first lesson? Click here
Enjoy the new lesson, and as always,
Good luck Game Making!
~Bluish-Green Productions