At RAZAR s.r.o. we believe in transparency and we don't think there's anything to hide from our fans. This is a first update installment to let you know what we are working on at the moment.
After an endless battle with creating a terrain worth traversing and an atmosphere to compliment it we're hard at work on creating the trading outposts and mapping them to deliver a progression curve worth going through.
In "Frontier Pilot Simulator" you will encounter three extremely different surface base types:
Big Hubs, with living quarters, survey and research equipment, hangars for you to upgrade your ship.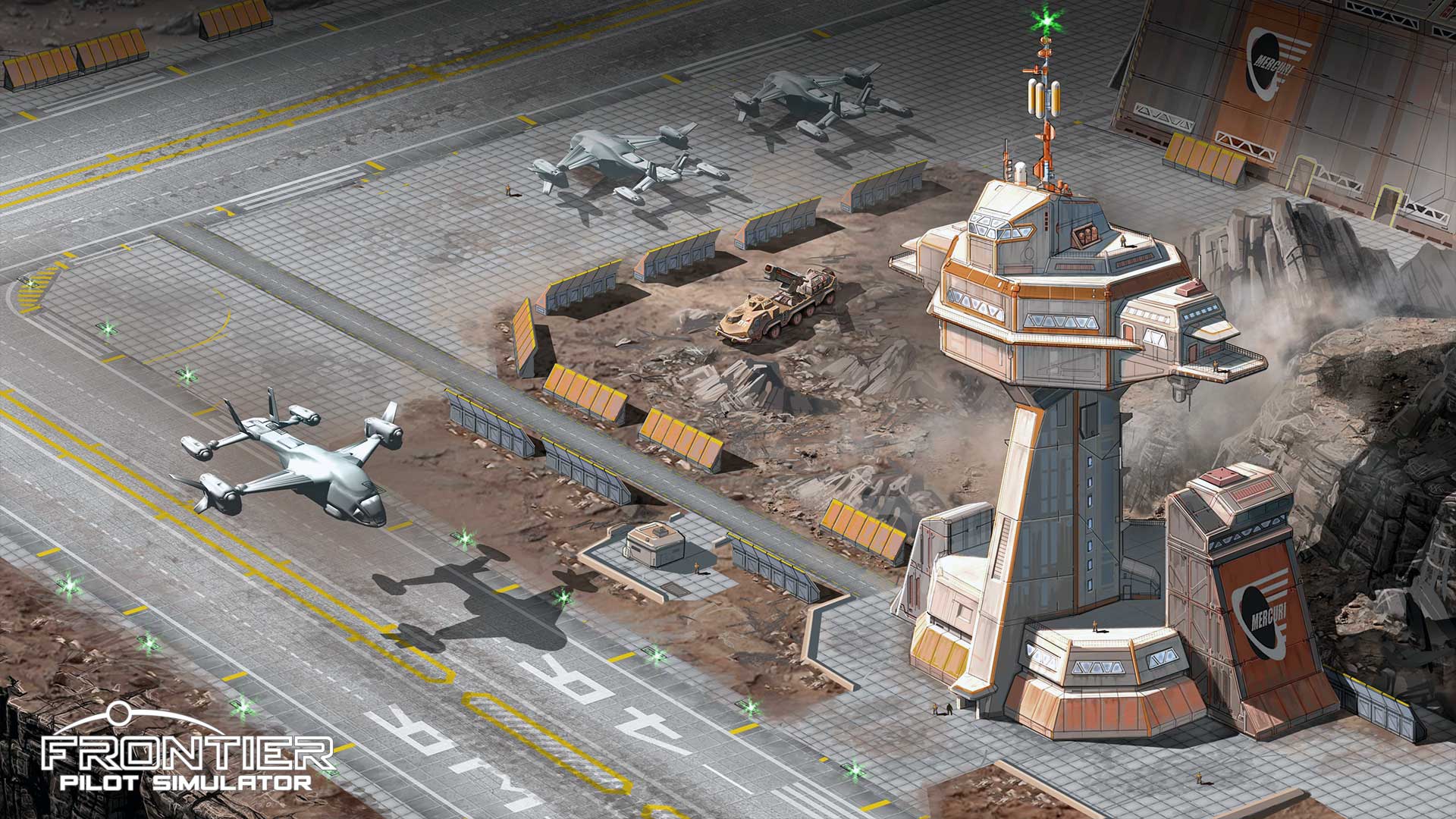 Middle-sized outposts, mostly mining facilities, some manned and some unmanned. They usually produce raw materials or utilize some of them to produce expansion modules for the colony.
Small supply and repair nodes – tiny, but valuable additions to colony, mostly unmanned, serving as supply depos and refining facilities.
The difference between them is the type and number of goods you can sell or buy, and how required are they – so you know the price is good. You can learn all of this from the map.
Be a base manned or unmanned, connected to the central hub or a faction in the world, they will shift prices for what they need to get or sell the most, creating dynamics in the economy of the world, creating your progression curve along with desirable destination maps. That, in turn provides you with risks and opportunities for gaining a profit or losing all you got if you miscalculate. So choose wisely! Sometimes the slowest route is the best one.
We would love to shar more with you, but we don't want to spoil very detail but the concept, of there's anything particular you'd like to learn – comment or reach out to us on Facebook and Twitter for more information!
And just to sweeten the deal, here's a developer's sneak peek of a hangar!