After returning from my trip in the tropical Islands, the mod has a very brilliant future and heading its Noontide and of the mod so far, the best is yet to come. I have recently doen alot of work on future factions and a huge blueprint for designs and concepts have been created, on a scale that no other mod has doen for art and designs-absoluteley massive,which will be released at a later date.
Now for the Update,
First of all, The New Eowyn Unarmoured, the new model I created and was my first model as a modeller
Also, now the Dwarves
Earlier on there was an update about Anaire, Fingolfin's Wife, Now here is the other image for her concept mounted. Possibly on a unicorn, as she is from Aman/ Valinor, however, I am questioning its canoness.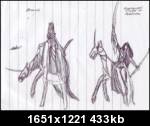 Now for some ingame screenshot. None dare assail her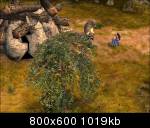 ElrondHighLord,
High King,Chief Among the Wise,
Favoured by the Valar
P.s. There should from now on be an update evry 1 to 2 weeks
~~~
I should probably say something creative right about now, but for some reason I have absolutely nothing creative to say. Well, that's it for this week's update... keep checking back, fans.
[insert happy emoticon here]
IRS, Secretary of Foreign Affairs once more.