Here's what we've been up to for the past week:
Banks:
The ability to get loaned money and to pay it back either all at once or daily has been added. At the moment there are three loans, with pretty hefty interest rates but they're very place-holder. This adds another mechanic to the game, money management.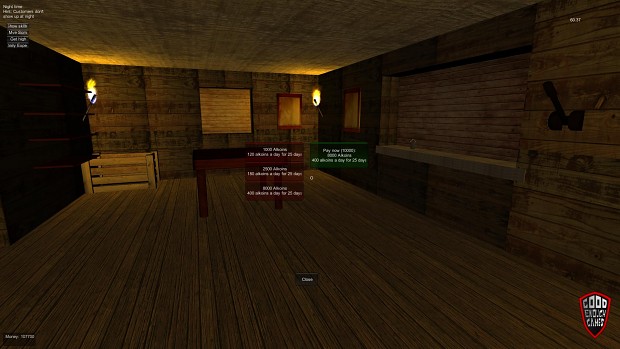 Potion creation archive:
This mechanic lets you see all past potions you've created and to check their statistics and what you used to make them. This will eventually become crucial for the auto-crafting mechanic. This is useful because you wouldn't have to remember what makes a good healing potion etc...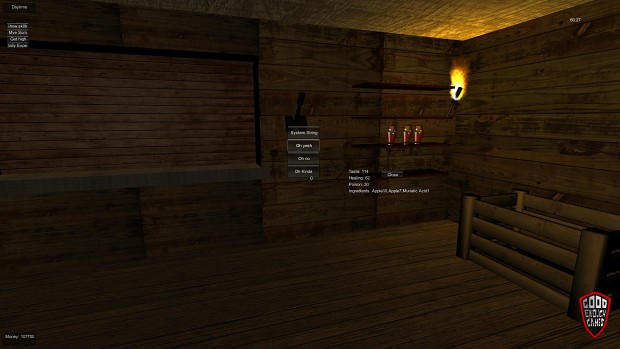 Auto-crafting:
Not yet in-game but will be soon. If you convert a table to auto-crafting it will let you select one of your previously made potions and churn out said potion based on the number of ingredients you put on the table. When you convert a table to auto-crafting, you can no longer use it normally, and it can only produce previously made potions. Auto-crafting, at the moment is 40% slower (subject to change) than crafting manually, but considering you can now buy multiple tables, it would be easier to convert a few to auto-crafting to maximise your potion output.
Table upgrades:
You can now upgrade your tables for faster crafting times, auto crafting tables can also be upgraded for faster crafting times but their crafting time is substantially longer.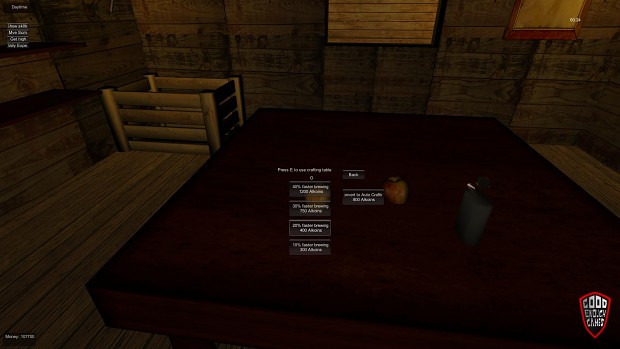 -Tom