Here's the new gameplay trailer. This shows up the garden level and the unit development screens.
Here's a shot with the message box at the corner with an incoming Alien message. I think this adds some interesting bits of story during gameplay.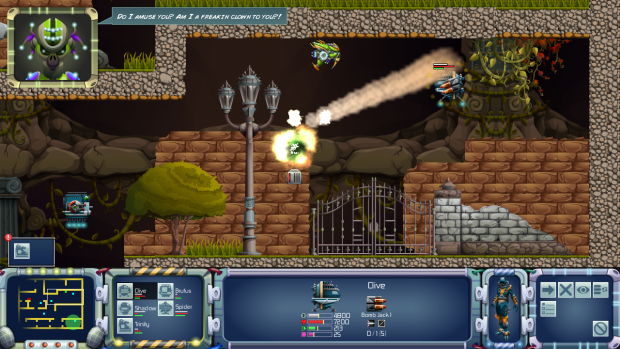 Also note the new foreground wall blocks. It does mean a bit more work when building a level, but it adds a lot in visual terms.
In the meantime, BoD is now up for voting on Steam Greenlight. Please check it out and upvote if you have Steam: Steamcommunity.com.