Hello everyone,
Most of the recent work on BAMN has been getting the art for the enemies and dungeons of the game. We had an artist that was working exclusively on the tilesets and back in July we started working with another artist to work on the enemies.
Unfortunately, we haven't been able to produce a new demo but we would like to at least show new screenshots of the game.
The following 2 screenshots are from the Ghost Tower dungeon. After the player is trapped in the magical dimension of Magistra, they must climb the Ghost Tower to reach a portal that can return them to the real world.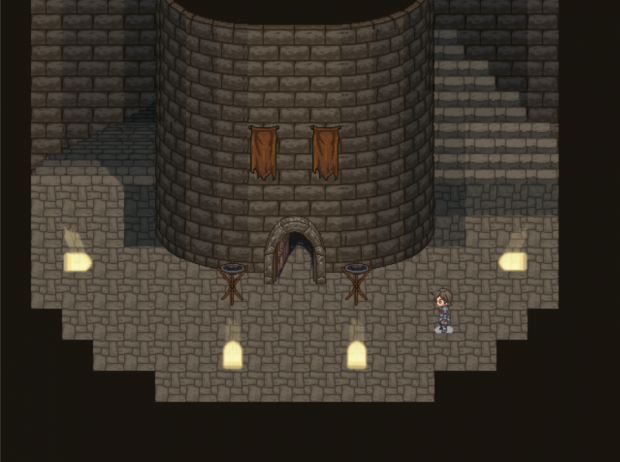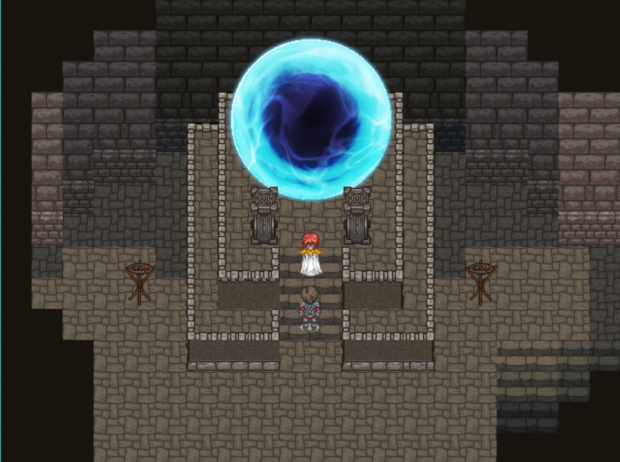 The following screenshot shows the fight against Alster, the game's first boss.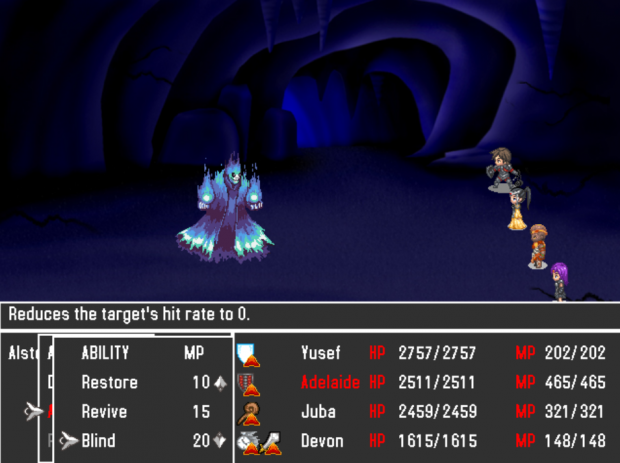 The second dungeon of the game is going through the Lavinan forest. In this forest, one enemy unit is the fish man. Here's a screenshot of one of those battles.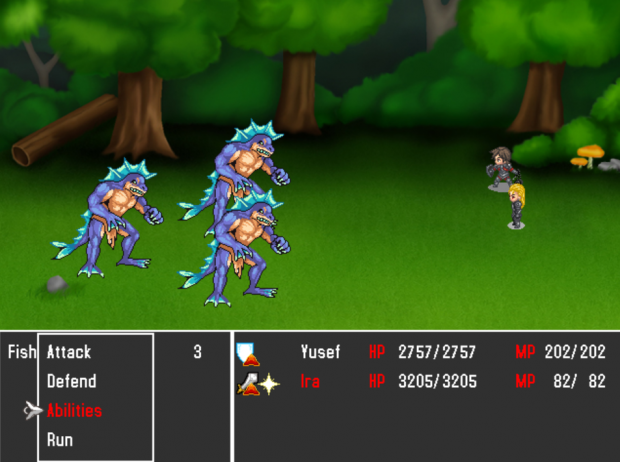 The third dungeon of the game is inside the Valeria, the flagship the player's group uses to travel. It's hijacked by some monsters.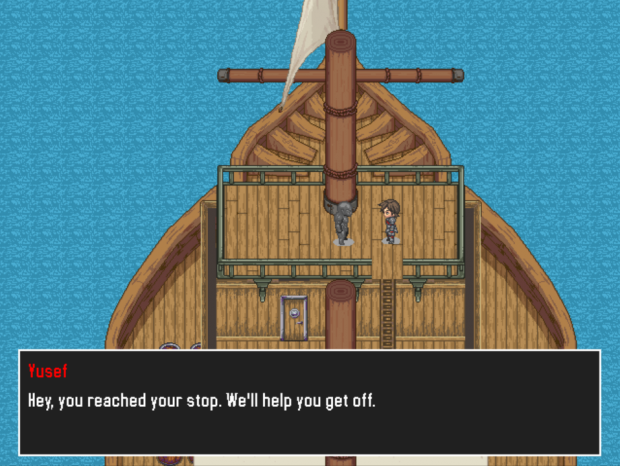 We hope to have a new demo before the end of the year. Pretty much all programming is done so it depends on how fast we can get all the new art.
Any and all feedback that you guys might have is appreciated.