Hello everyone,
although development of the game has just begun and is 0.1% completed, we still thought to present the project!
For now it is ready just the initial prototype, without graphics, logic and sound.
The story
It is the year 2100, and a dangerous criminal has infected with a virus the military computer systems around the world.
This virus was created to sabotage military systems and to start nuclear warheads and ballistic missiles on the world's major cities, then humanity is in danger!
To resolve this crisis, it was created an anti-virus, Ballystix, which has the task of identifying and disabling infected groups of memory of various military systems.
The small anti-virus will be able to save humanity?
Game mode
There is the single-player game mode, developed in three main campaigns plus a bonus campaign, unlockable at the end.
All campaigns are only unlockable when you complete the previous one, and each will consist of 20 levels.
The bonus campaign (marathon) will be unlimited and will contain randomly all objects of previous campaigns.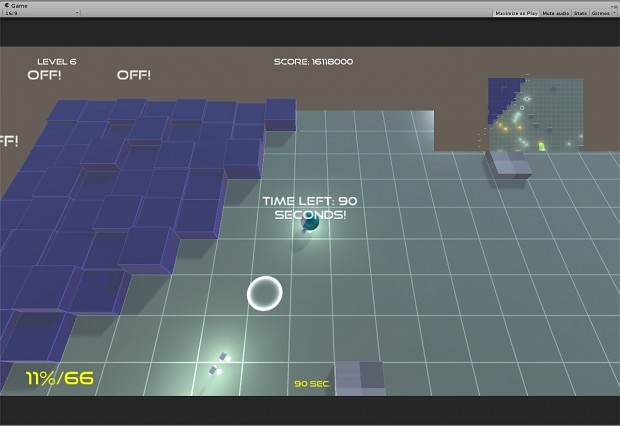 Objectives of the game
To pass each level you will have to 'turn on' a certain percentage of cells to overcome levels.
Each level will have different obstacles, bonuses and enemies (to be determined).
Possible bonus:
• bonus time (increases the time available)
• activation bonus (reduces the percentage to be achieved to pass the level)
• bonus bomb (destroys all current enemies)
• bonus area (activates all cells around the protagonist)
Each campaign will have a different scenario, enemies and different types of obstacles:

- Fixed obstacles
- Moving obstacles
- Obstacles 'rigidbody' subject to gravity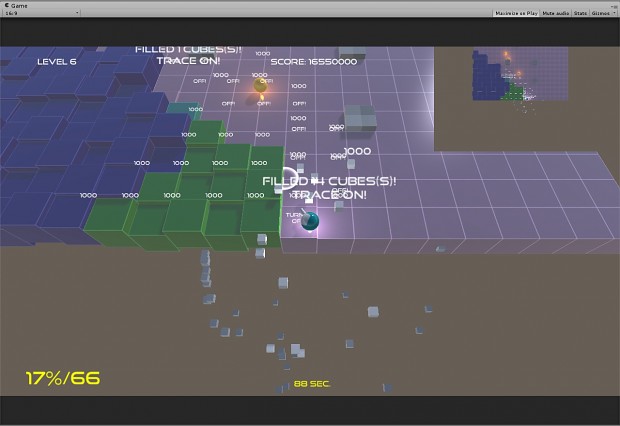 Features and scores
The game will have many achievements to be reached, highscores, and shared leaderboards.
State
At the moment there is only the prototype of the main game mechanics, no graphics and sound.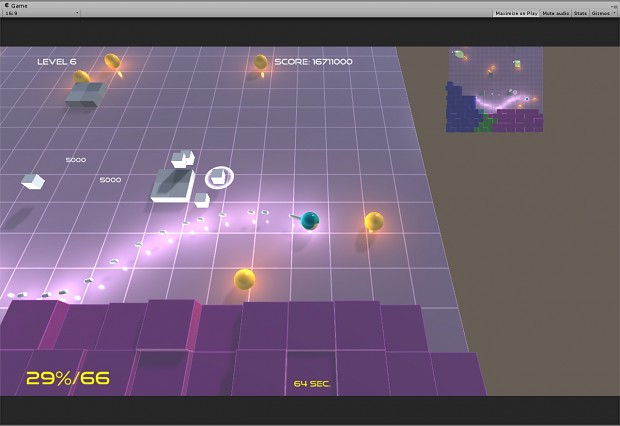 A little help
The aim of the game is to turn on the percentage of cubes required to pass the level.

To do this you must go in 'trace mode' to create the path which, together with the edges of the playing field or other lighted cells, will be closed and turn on the internal cells.

If the enemies touch the track during 'design', then it is game over!
You also have to shoot the enemies to kill them.

Commands:

Fire1 key --> Shoot
Hold Jump key --> Enter in trace mode
Esc key --> Pause game
F1 key --> Tutorial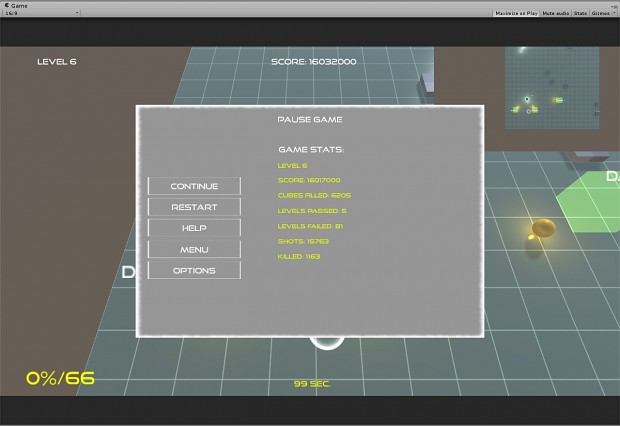 We still have no idea about the screenplay, graphics assets, characters, music, but we are sure that this will be a long and fun adventure! ...