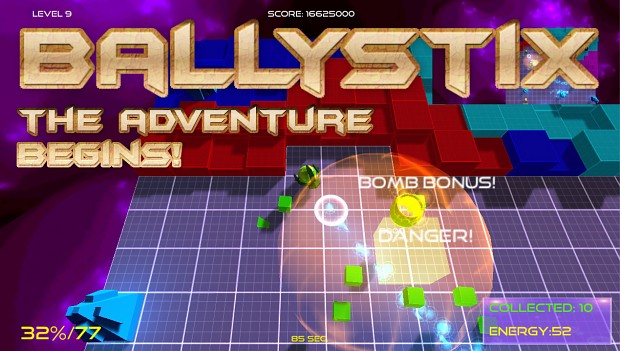 Hello everyone,
we have developed new features for Ballystix, with full gameplay mechanics.
We resumed the work on the game after months of stop.
We have added many fun features to gameplay, which now begins to have a stable set-up.
Video demo:
New features: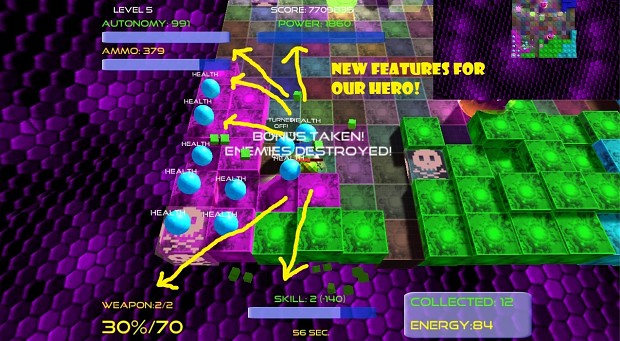 - vigor balls system
- autonomy
- ammo
Our antivirus hero must now be alert to the values of autonomy and ammunition.
These values can be retrieved through the 'Vigor' balls!
The small antivirus can not move indefinitely, so it needs the 'magic balls of Vigor' to increase the fuel and the electric discharges it uses as weapons.
Vigor Balls have been created by governments around the world to allow our hero to fight this war.
- power
Ballystix's thrust force, power, can be increased by killing enemies.
Ballystix can now increase control and propulsion by fighting battles.
In this way the progression of the character is more complete.
In the future you can adjust also the acceleration speed.
- skill system
- new weapons
The antivirus now has 5 levels of progressive skill, which are unlocked based on the enemies killed.
The progression of skill gives more weapons and more health.
There are 5 available weapons for now, with gun multipliers.
- enemy points
- enemy health
Now the enemies give a random score, and they have their own health system.
- additional score
At the end of a mission is given an additional score based on the factors of difficulty, campaign and skill.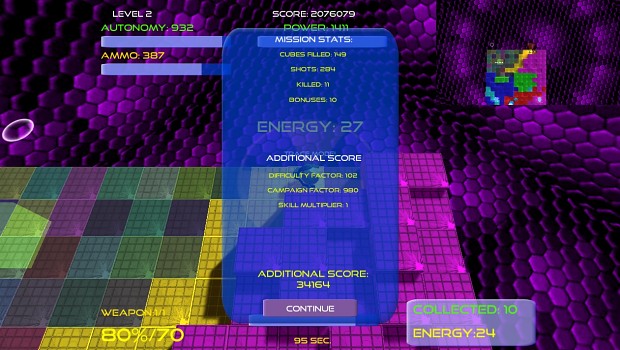 - health system for Ballystix
Now Ballystix has its own health, which can be increased by taking the energy balls created when you turn on the cubes of memory!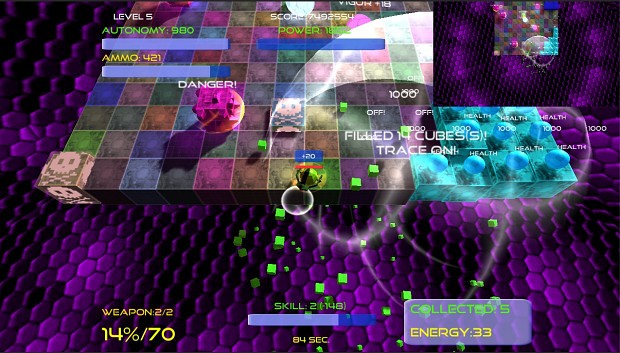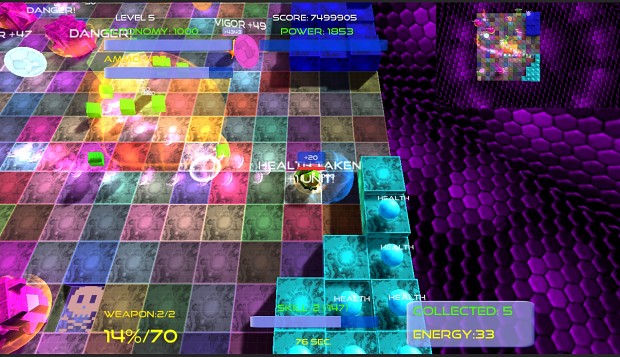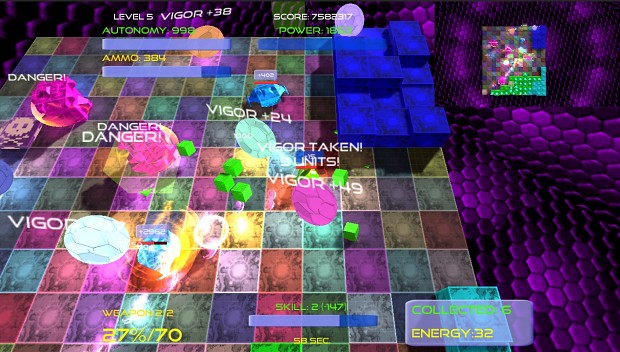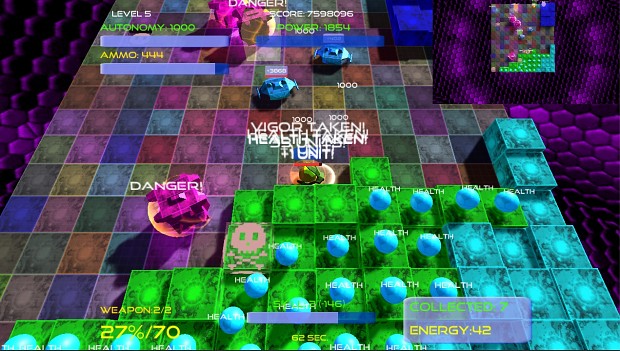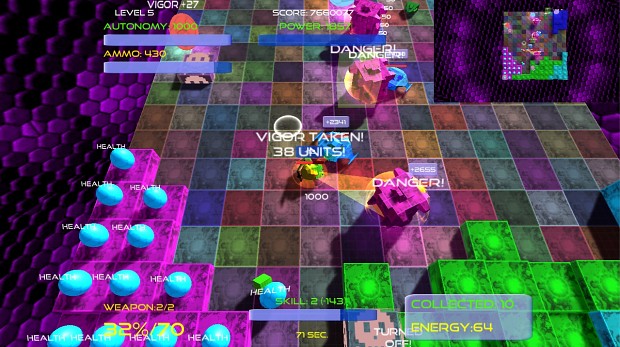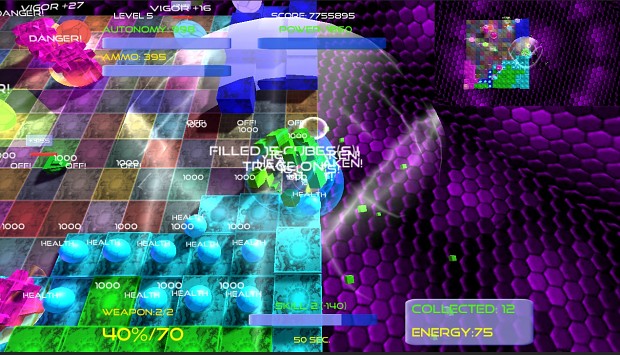 Road Map to version 1.0
Step 1 (completed)
Basic game prototype
Base game mechanics
Game options and persistent data storage
Basic gui, without art
Step 2 (completed)

Visual style definition
Art directiom
Graphic assets
Characters definition and creation
Scenarios
Visual effects design
Step 3 (completed)

Full storytelling
Campaigns definition
Campaigns descriptions with story
Campaigns manager
Campaigns characters and assets definition
Step 4 (in progress)

Score management (currently in progress)
Character progression system, skills, power ups, weapons (currently in progress)

Highscores
Shared Rankings
Public leaderboards
Game achievements
Social sharing (maybe)
Definitive gui implementation
Step 5
Sound effects
Soundtracks
Controls improvements
Full controller support (also to reach the console version)
Various commercial improvements (on every aspect of game)