We are just putting a bit of polish on our first playable demo, and will hopefully have it ready soon! We've had a set back on our soundtrack, so we may have to release the demo without music, but the demo is still coming! We are currently working on things like the ability to remap keys, proper dynamic moving clouds that help indicate the speed and direction of the wind, and various particle effects.
Depending on how long these take, some of them may not be present in the first version of the demo, as we would really like to give people the chance to play it and give us feedback. For now, we'd love to hear any suggestions or feedback based on the screenshots! Feel free to check us out at our main site or on twitter!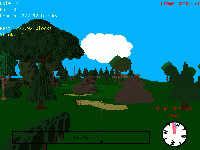 Thanks for checking out our game!