As noted in my previous news post on my last playtesting session results, the shield bash melee attack was grossly overpowered and could easily be spammed; it made the shotgun useless. A fellow TIGSource forum member gave some great feedback on how to possibly balance the attack, and here are the results.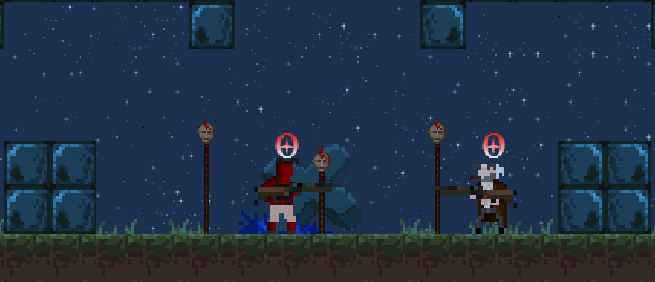 The shield bash attack is now chargeable by holding down the melee attack button. The longer you charge the attack, the more powerful it is. Conversely, the shorter the charge, the less powerful and less effective it is. However, you are completely vulnerable while in the charge state. You can't move and you're open to damage.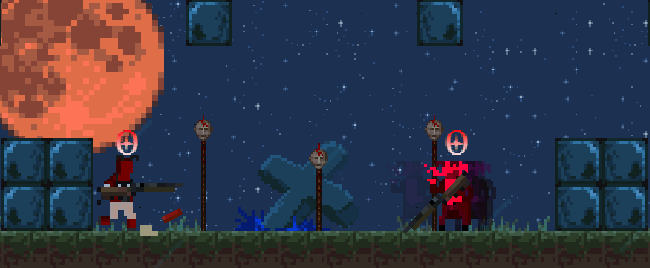 You also can't cancel the attack. When you let go of the melee attack button, you begin your shield bash attack at the level you charged up. While shield bashing, regardless of power level, you are invulnerable. If you don't make contact with any other player, you will enter a vulnerable stunned state, in which you can't move for a very brief period, leaving you open to attack.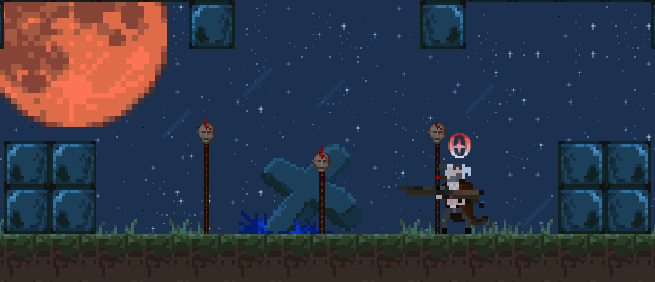 If two players shield bash into each other, they both become stunned.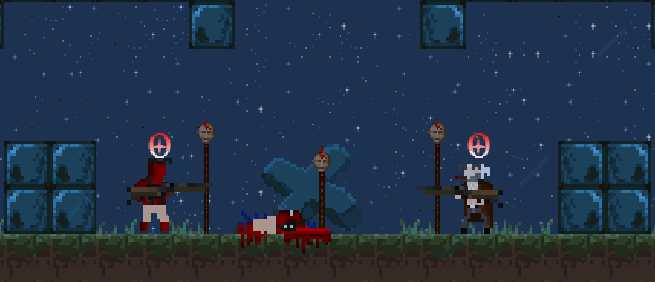 These changes will hopefully force the player to strategically choose when they use their melee attack, which can reward a instakill. This also causes rock-paper-scissors variable gameplay between two engaging players based on how either players react, or don't react.
There's still some details to iron out and I need to spruce up the presentation of the attack greatly (the animations and effects in the gifs posted are almost certainly placeholder for now), but I'm feeling much happier about the melee attack and how it plays into the overall gameplay. Huge thanks to those that gave feedback!