First the Bad News
Yes, it looks like Four Realms will not make its Kickstarter Goal. This is of course very sad for me. Let me assure you though, that this game will be finished. I'll have to go back to the drawing board on the project scope, plans, and budget and see what I can do to make this work. I may have to even look for other funding sources. But Four Realms will be finished!


Thank You!
There is an upside to this! I've met a ton of amazing, helpful, and creative people during this campaign.
First, a shout out to all of you, the wonderful backers ready to make this thing happen. If not for you this game would not be made.
Second, a big thanks to all the press who were brave enough to look and talk about Four Realms.
Third, a thanks to all those tester who took their precious time to try the game and left feedback.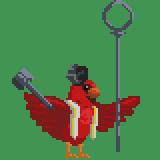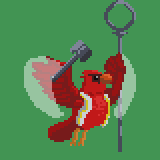 Now the Good News!
Thanks you to you wonderful people I've gotten a ton of great feedback! Those who tried the game know it's a great game with a lot of potential. Now it's time to take those ideas and make this game really shine! And I'm already hard at work on it!
The biggest flood of feedback is on the HUD and UI. Here's a look at some of the progress I've made so far. Bigger text, less noise, more focused!


The big box is going to be a minimap!
The second request is better animation. Sure the creatures look neat, but they move like bricks. So I've been ramping them up! What do you think?


Of course there's been a lot more wonderful feedback than that. But I wanted to take immediate steps to address the biggest concerns.
Keep in Touch
So, where do we go from here? Well for right now just keep in touch. I'm hard at work formulating a plan, but my focus right now is on immediate improvements for the game.
If you want immediate updates on Four Realms follow me on Twitter or Facebook.
For progress updates on the development follow the IndieDB Devlog.
For business and in depth character posts follow the Hugebot! Blog.


Thank you all so much for your support! Please ask any questions you may have. And I'll see you in the Four Realms!
-Del