We are opening 2 forums at once. Here on SlideDB. One game forum and one studio forum.
Both of them support Russian and English languages.
Feel free, to write something there.
We decided, to publish news about project once a week on Mondays.
So first one about our characters.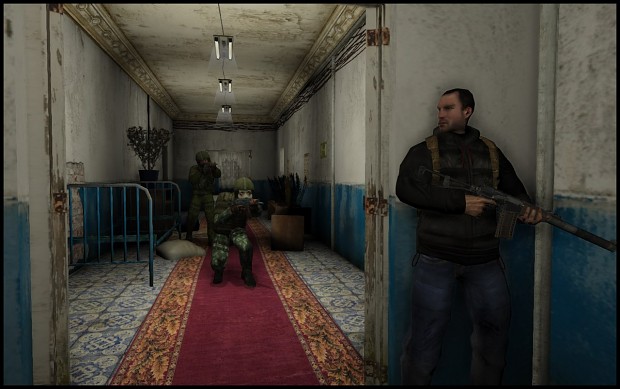 The game will be present, 4 assistants of main hero.
Player will be able to change assistants between levels, in shelter. Each of them will have their own abilities, and the player will have to choose a assistant based on task.
Each assistant will be able to take only two types of weapons, as well as the player.
At the moment, we are planning to introduce a system of voice commands to assistants.
At the moment, we are working on a New Year's video, as well as the gameplay video of the game.