Hello guys, and girls, I'm back. I would like to apologize for the state I left this mod in, but i guess that is what happens when your passions collide. Now it is time to pick up the pieces of this one.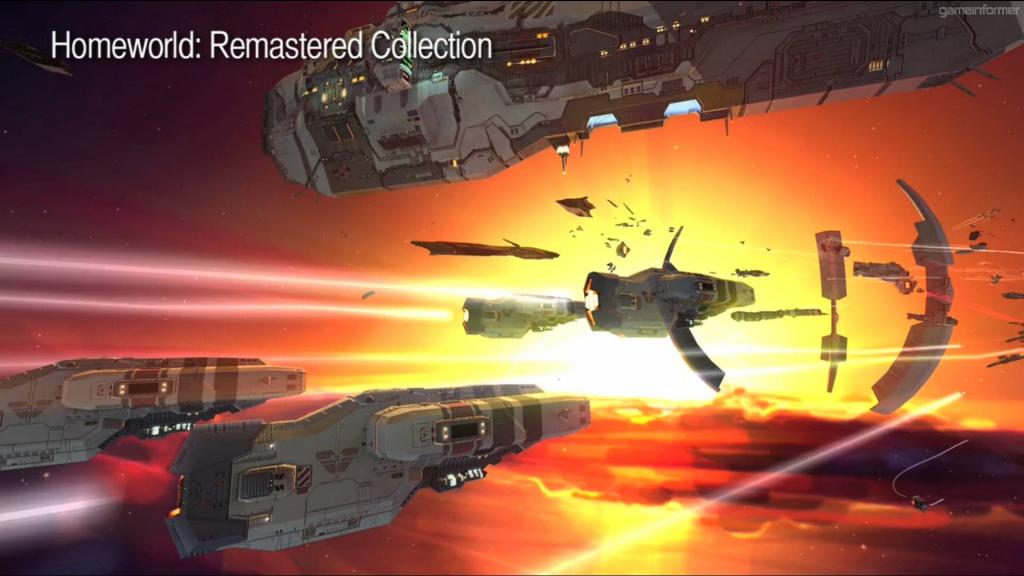 A few months ago Erayser sent me a message with this screenshot of the gearbox remake and, well, let's just say that we both agreed that they lack ambition. since then i have failed to find anything that looks better than this that they have done. Please, if you know anything about this project, and they have anything that is more up to date or better or prettier or whatever you think i should see, please send me a message with the details.
I had some thoughts as well on higher resolution textures, but after quite a few failed attempts i have to admit, they are kicking my butt i would post pictures, but i am a bit embarrassed about the extent of my failure. My test ship is the Hiigaran BC and so far the only thing i have gotten right is a fair impression of what gearbox has done to theirs based on the comparison pictures they published. short of repainting them, the results(never mind performance hit) just are not worth it. and i'm not a very good painter just yet. But working on it.
Hmm what else? ah yes, while developing my skills i want to continue modding homeworld 2 and other games as well, for instance space engineers. To do this i require funding(i do now, the shop i am working at is closing down at the end of the month.). It has been brought to my attention that some modders accept donations, in return for great work and that is what i am going to do too. obviously, the mods will be free, but if you do like them and want me to continue on making mods and eventually full games, please consider supporting me in this regard.
I have created a Patreon page and i have a paypal account(though not sure how that works). I am still learning to use these things and i will appreciate any advice on these things as well. If you are interested, the patreon page is over here: Patreon.com
Well, now that is settled, back to bussiness, I still have a few loose ends to tie up with this mod, right? some tweaking, and tuning.. yeah, some of the problems needed time to come out, i am for instance struggling to get the game to run in a stable fashion, on my new radeon setup, some ships look really bad and need some attention and this is of course not an exhaustive list.
I'm struggling to remember everything, at launch i really wanted to forget all about this mod, so please, throw in what you want changed in the comments, and we'll see what we can do. I know that i haven't always been the most receptive of critics, but with my idea of what it should look like already out there, i'll be more open to other ideas. especially if it brings in a little cash as well. Depending on how much there still is to do, i estimate a full version release in a month or two.
Thank everybody for your support so far, i look forward to working in Homeworld again.
Cheers!