The following is a quote from the BotB forums news page, from Halftrack himself:
Halftrack wrote: Finally, some news about a 2.6 compatible version.

sorry for this long wait, I hope you guys have a little more patience, but I am quite occupied with RL workloads...

The main problem of bringing BotB back to life is the AI.
The damn thing doesnt build any vehicle buildings...
but sweeten of N44 Mod will hopefully help me out, as I am a total AI noob.

So what can you guys expect:

1. A release of the Mod for 2.6 in the "as is" Beta state.
Small things have been fixed and added, some of them glitchy, but playable... as an attempt to bring the mod back to life.

- 88mm Flaks will be in emplacements
- Flak 38 Quad buildable for 7th Army tree
- Bofors 40mm buildable for US Infantry tree
- towable guns ( AT and Arty )
- Visible units in Halftracks, able to fight out of the compartment
- some changes to doctrine trees

2. If we regain a player base, we are going to adress all that stuff and make it work properly,
develop the mod further as well as adding proper new vehicle models and animations.

As always no ETA, sorry... BUT a clear "YES, we will!"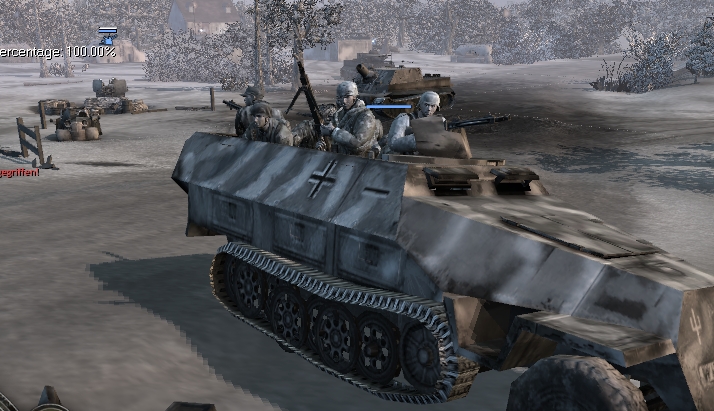 So we heard you and an updated and improved BotB is on its way!