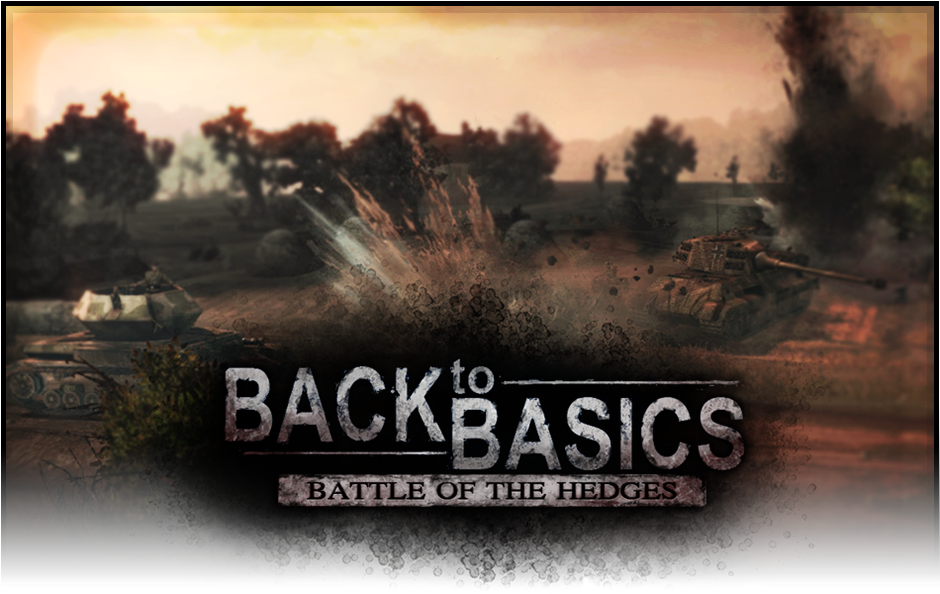 Back to Basics v3.0
Back to Basics fans,
Version 3.0 has been released! It has been more than eight months of development and we have a lot of changes included. Now for some details of what this release contains:
Global combat mechanics have been improved in many ways, creating a more constant, less random and more skill based battles, while maintaining the lethality of all the weapons. The combat system of the mod continues to improve with both being balanced yet cruelly realistic and deadly.
Every nation has received a lot of attention in terms of balancing and design. These changes create more diverse army composition options, making everything more viable to get and use, adding depth, but maintaining balance.
Every Commander Tree has been redesigned and rebalanced. every tree now takes 18 Command Points to unlock. Every unlock path has been more viable to take, allowing for more diversity in your games.
Cleaned up and improved a lot of the game's UI. All descriptions and names have been improved drastically, all the hotkey fixed issues have been resolved, a lot of the graphics have been updated.
High definition ground textures have been added, adding additional detail while maintaining the original feel of the maps.
Local ambient occlusion masks have been improved and added for every faction unit creating a nice visual addition to the game.
Improved all crater normal maps, creating a more realistic and nuanced look. Crater sizes and depth have also been adjusted and improved.
The AI has been greatly improved once again. Script performance has been optimized, large part of the code has been completely rewritten to majorly improve AIs target choices and resource spending.
All maps have received up to 100 AI markers per map. This means that the AI will form better front lines, have a better idea where the weak spots in enemy defenses are and it'll also use thee markers for possible positions for building its emplacements.
Fixed nearly all reported bugs, errors and imbalances. This includes save game crashes, campaign and tutorials.
Read full changelog over 500 changes! written in a readable format, in case you're interested in something specific
Download Back to Basics v3.0

Mirrors: Rapidshare 1, Rapidshare 2, Mega
We would like to thank everybody who plays the mod, and especially those who send us all the feedback. We express our apologies for postponing the release for such a long time. The work wasn't idle during all this time, however, we hope it will be fully worth the wait!
As it is only AGameAnx and I who develop the mod, there's always a chance we have overlooked something. Please remember to give feedback about your gameplay experience while playing the mod!
Good luck, have fun!