Hello everyone,
After being unproductive for a while and focussing on other things for a while, I've gotten back to working more on this mod. I therefor have two new models to show you all today.
First off; here is the UNSC Medical ship. It can take in a lot of injured soldiers and crewmen but has also got areas for experimental research in the medical field. It is smaller then the UNSC Hopeful but still very useful as its a lot faster and so much more easily to deploy.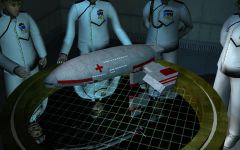 Second; the Covenant Research station. I already had a UNSC Research station and now I also have a Covenant one. This model is made by SpartanMK117 and textured by me. I might change the texture later.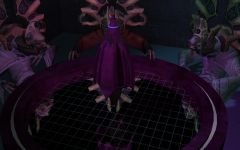 Then there is a small development note. I'd like to thank Nistrum as he's currently teaching me how to texture. So I will most likely change some skins later. If you have suggestions for changes let me know please. :)
Ciao,
Abyssinian