A short news on the most popular game of Lyokofans, the IFSCL.
It's been awhile since the release of the last version, and not a lot of news have been published about this code lyoko game since.
The reason behind it was that I was mostly focusing on the project, what was possible, and what wasn't.
IFSCL future wasn't really bright, many development problems and issues were hard to overcome, but I've decided to try something, something that was really risky but which worked! And you won't have details right now about it, theere is still some things to overcome.
Anyway, it's a brand new shiny future that is now open for the IFSCL, the shiniest in the project's history!
---
IFSCL dev is back on track, slowly, but surely.
The content of the next version can't be unveiled right now, neither a release date, but it will take months (2015 is, at least, a certitude).
The birthday date isn't particularely targeted as a release date (13 of april), but you will, at least for this date, (or before), get your hands on a video, unveiling IFSCL plans from 2015 to 2016, to know exactly what's going on.
By the way, here's the render of translated lyoko warriors. Completely new pictures I had drawn for the release of the last version released !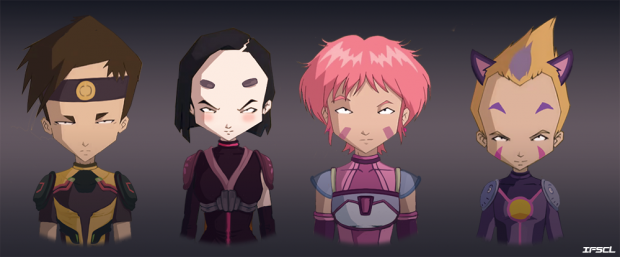 ---
In the meantime, completely linked to lyoko, not exactly to the IFSCL, you will soon discover something brand new, and believe me, you will love it!
A trailer will soon be posted about this mysterious project !
See you next time!
You can also check the facebook page on : Facebook.com