Hey guys! I had a great time in France (Yes, camping...). I thought that I'd spend the two weeks lounging around, having a good time in the sun, leaving the mod to simmer until I come back. But after a few days of sitting round our huge dome tent, with pretty much nothing to do, I decided I might try my chances at some modeling! I had not much to work from as I was away from home, but I did my best to whip up a few of the needed units for the mod. Luckily, the campsite had a bar that had WIFI there for everyone to check Facebook

or whatever. So as soon as I created a unit, I had it clay rendered and the result would be published on ModDB as soon as I could.
So, I suppose you'd like to see them?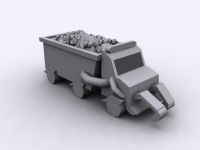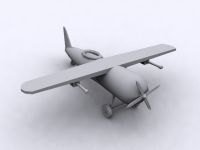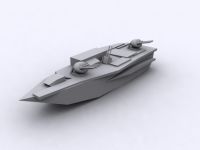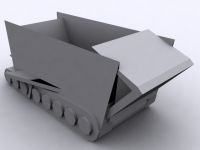 Recent Clay Renders including the
Miner
(Top left),
Duster
(Top right),
Battleship
(Bottom left), and the
Lander
(Bottom right)
I hope to see plenty of feedback from all of you, so we can have this Red Alert 3 Mod of the best quality possible!
I've decided that the Conquer and Command Mod page needs a bit of a brush up, so as a part of this, news updates will be more formal in a sense that the content in them will be catagorised into two groups: The Recent Update/s and Future Updates to look forward to in the near future. Also, the other part to this "brush up" is that Red Alert 3: Conquer and Command has now become available on Facebook!
You can reach the page here:

Be sure to become fans on your personal Facebook accounts.
Future Updates:
Over the next two weeks, the team plans to get a lot completed in order to get the BETA release underway as soon as possible during the month of September. Such updates include:
Solving the remaining problems of getting units in-game, which should be completed within this week with photo and video updates being followed.
Once the new units are in-game, we can update the mod page visually as well, creating a new profile header and news footers from screen shots.
The remaining units being completed. I'm unsure whether I will have time to finish all buildings/infantry. But coding for them will be completed.
The Support Structures will be coded but most likely not put into the BETA yet as the models need to be created as well. Codes for these stored separately for the time being.
Visit our forums:

- Created by Gen.Kenobi and his GRANS Productions Team.
Registering at GRANS Forums and posting a reply on the BETA Race forum will allow you to be the first to test the new BETA.
Hurry... Only 20 places available!