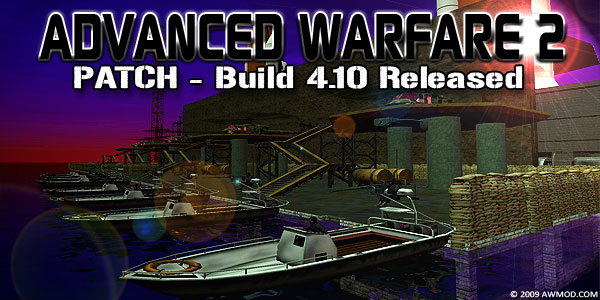 Today its that day, you know. AW2 gets even better than before. Fixed Maps, new Maps and more.
Please remember, for installing this Update (Build 4.10), you need our last Full Version (Build 4.00) installed first.
The Changelog for the new Version can be found here.
For the Downloads just click on the Image above, you will be lead to the Download Page then.
One little thing to add would be that there is one Map, we realized it too late and the Mapper didn't told us earlier, that can't be finished. AW2 PANAMA CANAL.
Please download this Map here and unpack it into your AW2 Folder.
There was some mixup with the Release time tonight so it might happen that some Server have the file not yet ready activated. Those that have green arrows in front of it will definately work already. The rest will follow. ;)