A Valley Without Wind In IndieDB's Top 100
We're in the top 100 for this year's IOTY! Thanks to all who voted for us, it's truly appreciated. If you'd like to vote for us (possibly, again) this time around: You'll find us in the upcoming adventure section of the games list, just click vote on our game tab. Or just head over to AVWW's game page, scroll down to the voting prompt, and cast it that way. Thanks in advance for any and all support!
It really is an honor to be voted into the second round of this year's Indie of the Year competition. We feel privileged to be in the running beside dozens of top quality indie developers and their awesome games. While we're happy to get this far, that shouldn't imply that we'd like the ride to end just yet. Competition may be stiff, but we plan on giving it our best shot and hope to land one of the coveted spots in the final ten.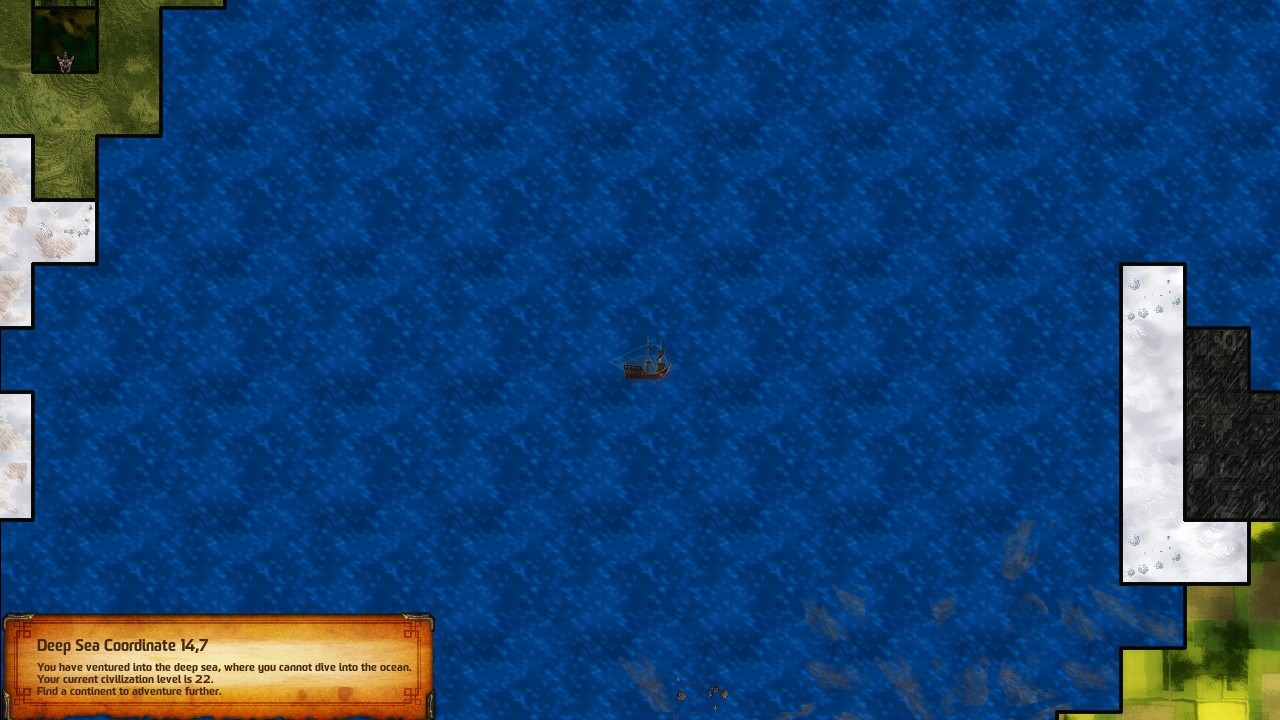 Appreciation Giveaway
That's right, we're running a second giveaway in as many weeks to show our appreciation for all the support received from the IndieDB community. It'll be the same rules as last time, and we'll be giving away a couples copies of AVWW, along with a copy of our puzzler Tidalis and our space strategy title AI War. See the rules at the bottom of the update to participate in the comment section.
Major Changes and New Screenshots
This past week our programmers have been in full power coding mode, implementing dozens (if not hundreds) of different ideas and discussions formed in the new brainstorming section of our forums. Big time changes and new stuff include: new health/mana subsystems, continents, mission system basics, reworked character/monster stats, and more. You can keep up with all the latest updates on our news blog.
To give a visual for some of this newness to those not running around in the full beta/demo, we've uploaded half a dozen fresh screens over in the images section on our game page.
See You At PAX East 2012
Our last big announcement today is that we've committed to, and confirmed our spot for PAX East 2012. MineCon was an absolute blast, and we learned a great deal from the experience. So we simply can't wait to head over to Boston in April with our game in tow, and do it all over again on a much bigger scale. Attendance last year for the event was just under 70,000! Certainly a bigger stage for us to step up to, and honestly your guess is as good as ours in regards to what game will be like four months from now. :P
Giveaway Rules
The way it'll work (per request) is we'll be giving out the keys as such: I (cupogoodness) will be commenting requests for a number between such and such, so I can use a RNG to pick a winner. If the winning number has been selected by more than one person than I'll renumber those who picked right and roll again. If no one picked the number that comes up, I'll find the number closet to--and you can go over (not PiR rules.) The threads are open until I edit the original post saying differently or close the thread with a bookend comment. Once closed, I'll figure out the winners, and deliver keys via private message. Thanks to all who participate!