Autumn Update
22 SEPTEMBER, 2017 - LUNARRAYGAMESHey everyone, welcome to Fall Season! The wonderful time of falling leaves, cool weather, and warm pumpkin spice lattes!

I hope you all had a great few months. I had a pretty good summer, although it seemed to have gone by much too fast! It's hard to believe that it's almost the end of September. How time flies when you're making a game. Or maybe it just gets faster the older I get...haha!

Time to get cozy and finish making Timespinner!


Game Progress

The game has been coming along smoothly since the last update and I'm finishing up the 'main path' content of the game.

Prologue

This last week I've been focusing on completing the game's prologue, which features the most cutscene action in the game. The prologue also has a small tutorial section to introduce the player to the game's battle mechanics. After I finish the prologue in the next week or so, I'll be sending out the final Alpha build to backers at that tier. Then, as I finish more stuff in the coming months, I'll send out the first Beta build. Exciting!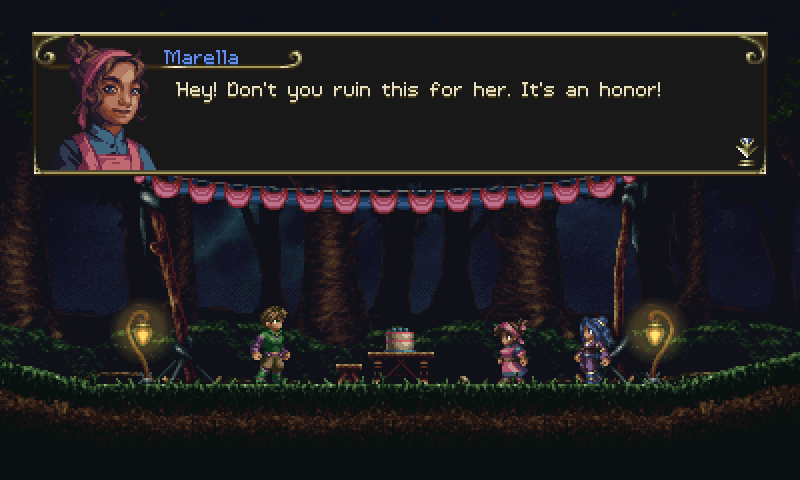 A cutscene from the prologue of the game.

Off the Beaten Path

With the main content of the game being wrapped up, all I need to do is to finish up extra 'optional' content. While most games have a main path to win, it's that extra stuff on the side that can really make a game shine!

The stuff that I'm talking about in particular is side story quests, cutscenes, extra areas, and battles for those areas!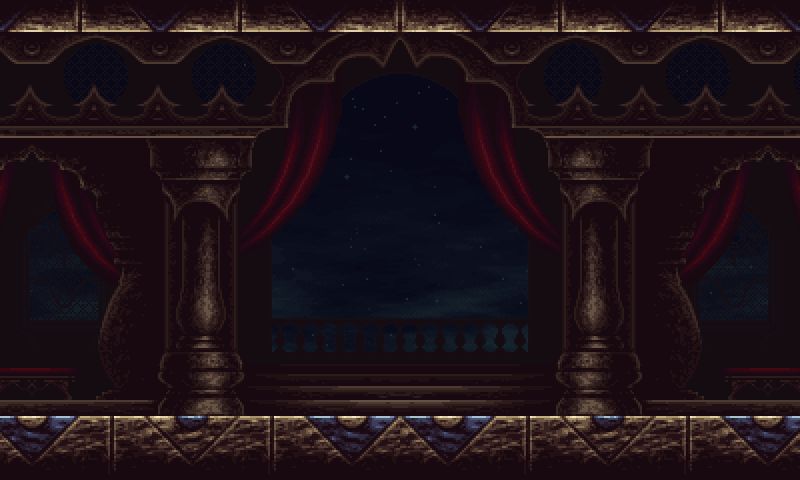 The chamber of a Kickstarter-Designer Boss.

Kickstarter In-Game Content Progress

Over the summer I spent some time working on content made for the Kickstarter Campaign (rewards and in-game stretch goals).Here's the status of that stuff:


Finished: Alternate Meyef Familiar Skin
Finished: Alternate Merchant Crow Familiar Skin
Finished: Umbra Orb (Melee, Spell, and Passive ability)
Finished: Pixel Portraits and Busts (In-game and sent to backers!)
In Progress 80%: KS Designer Enemies
In Progress 65%: KS Designer Orbs
In Progress 50%: KS Designer Bosses
Finished: Stretch Goal - Local Co-Op
Finished: Stretch Goal - New Game+ and Alternate Lunais Costume
Finished: Stretch Goal - Challenge Dungeon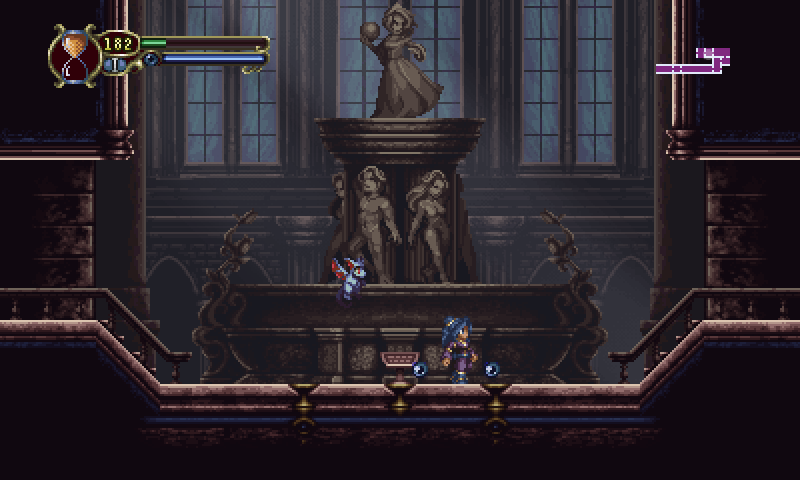 The alternate-Meyef skin Reward for KS Backers.
Music

Now that all game areas have been drawn and designed, Jeff has been expertly writing music to fit the mood for each one. Here's a taste of one of those tracks: the Greenwood Forest theme! I'm really excited about the game's soundtrack so far- I bet you all will love it too!

Greenwood Forest Theme[d15chbti7ht62o.cloudfront.net]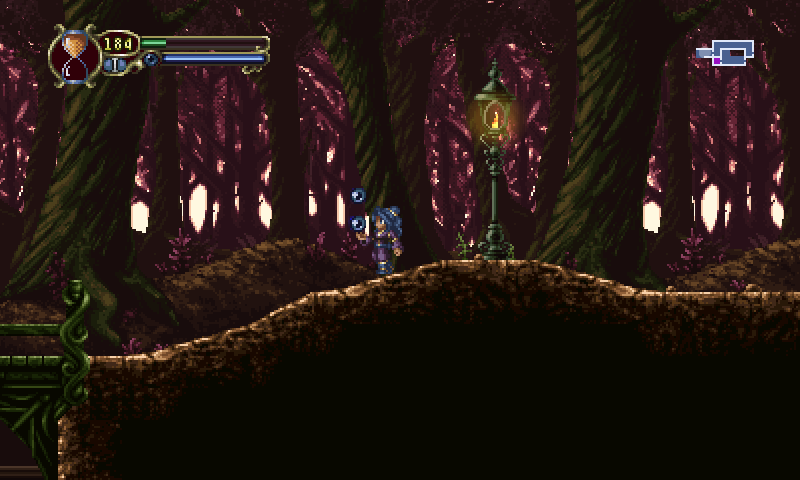 The peaceful Greenwood Forest area in the past.

Soooo good! :D


Release Date
As we enter the final lap of 2017, I should talk about the game's release date. For awhile now I've said that I hope to release in 2017 and it's looking like that's less likely to happen.

Above I talked about how the main part of the game is nearing completion, which is true, but the extra stuff on the side is taking much longer than I had anticipated. That, combined with the fact that I still need to finish porting the game to PS4 + Vita, and go through certification for those platforms, means the likelihood of me finishing this year is slim.

I'll continue working hard on the game and will definitely let you all know when a final release date is set. Thank you all for being so incredibly patient with me and giving me the time to make Timespinner the game it deserves to be :D


Conclusion
Alright, back to development for me! Thanks again for all of your support! If you have questions or would like to chat, send me a message on KS or even stop by my weekly Development Livestreams on Twitch every Tuesday from 1-4pm PDT![www.twitch.tv]

Take care, everyone! See you next update!