We've been busy with other projects, hence there was not that much improvement this week.
We changed the whole auto-aim system to a more precise one. We will have to take more efforts into this, until it perfectly checks which objects can be aimed at and at which preference.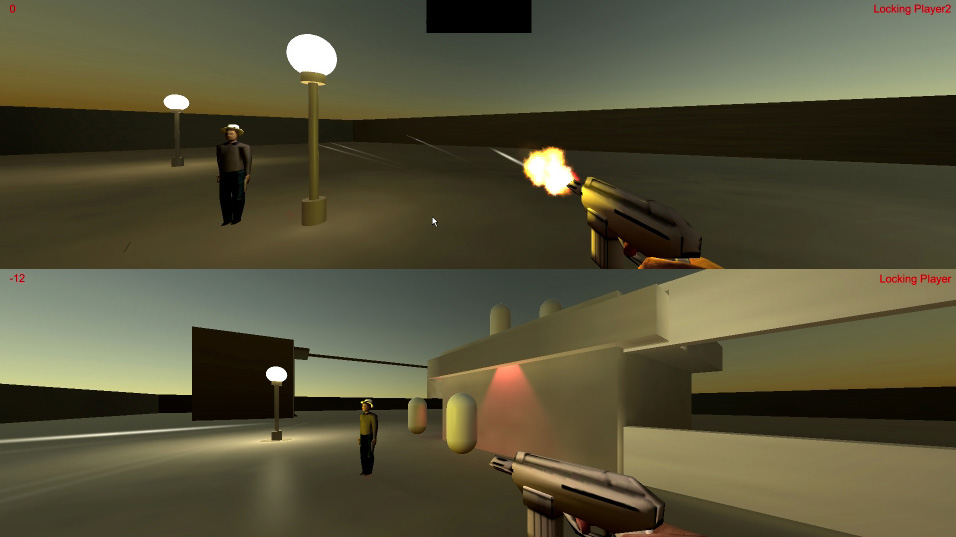 The FPS gun is being hold by a hand model now, whoa! A ground-breaking feature. And I practised a little bit with Unity5's nice lighting features. This is incredibly easy. Congratulations to the development team.