Hello!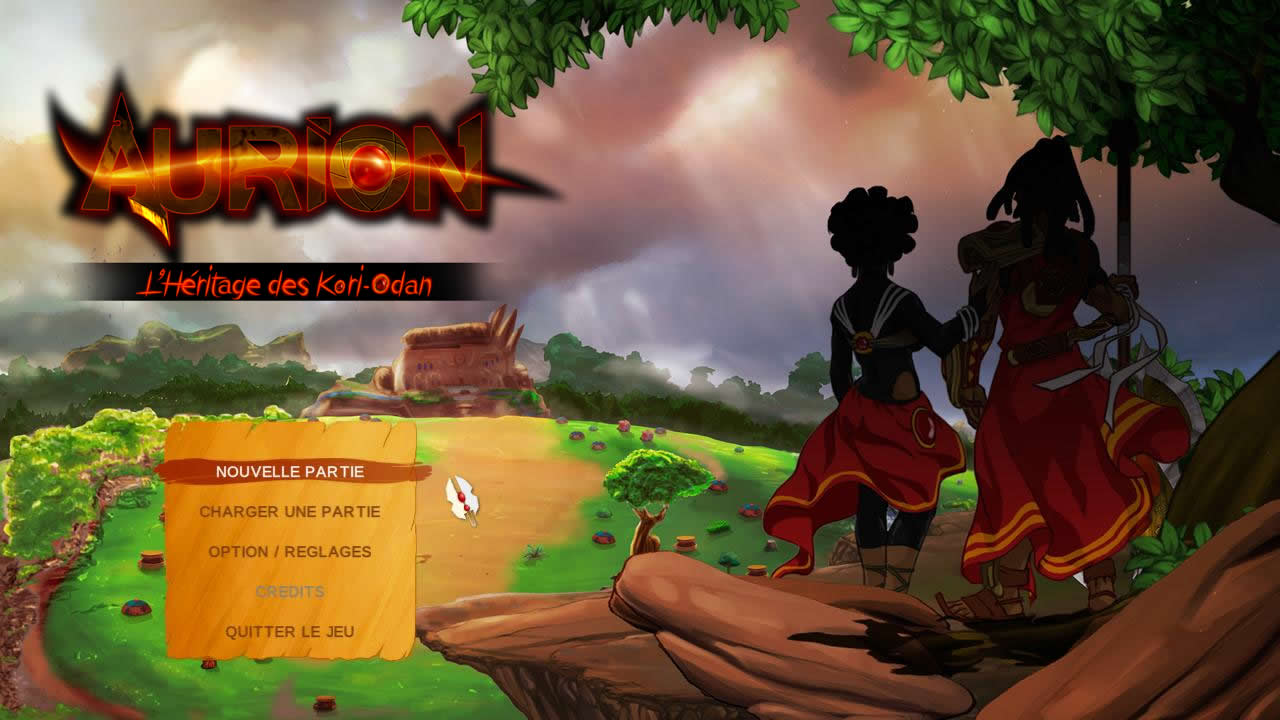 Title screen, Enzo and Erine looking at Zama from a distance ...
The Kiro'o Games Team was quite silent these last few weeks and here are the results of their work in images.
You saw a video showing a bit of the exploration and scrolling system and also with some freedom for in depth movements.
As for combats, we almost come back to a 2D combat game, close to Tales of Destiny but with strong assets; notably the management of air and terrain combo.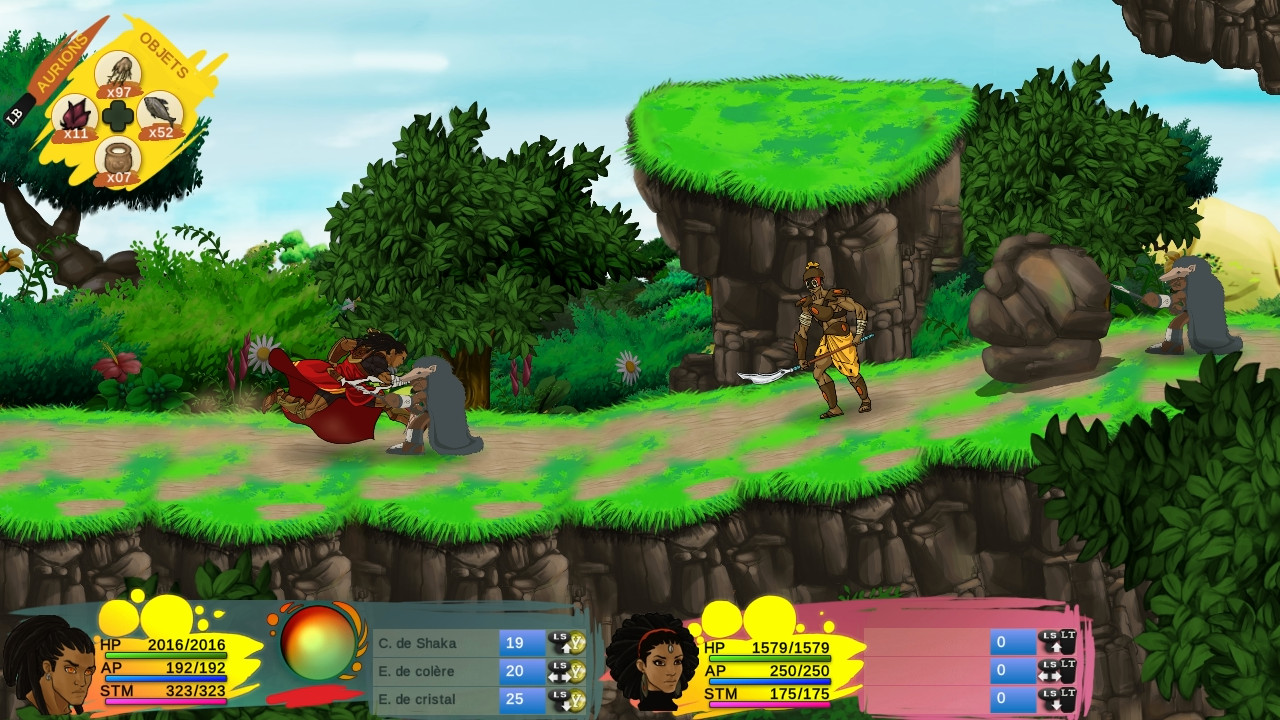 Beginning of a combat phase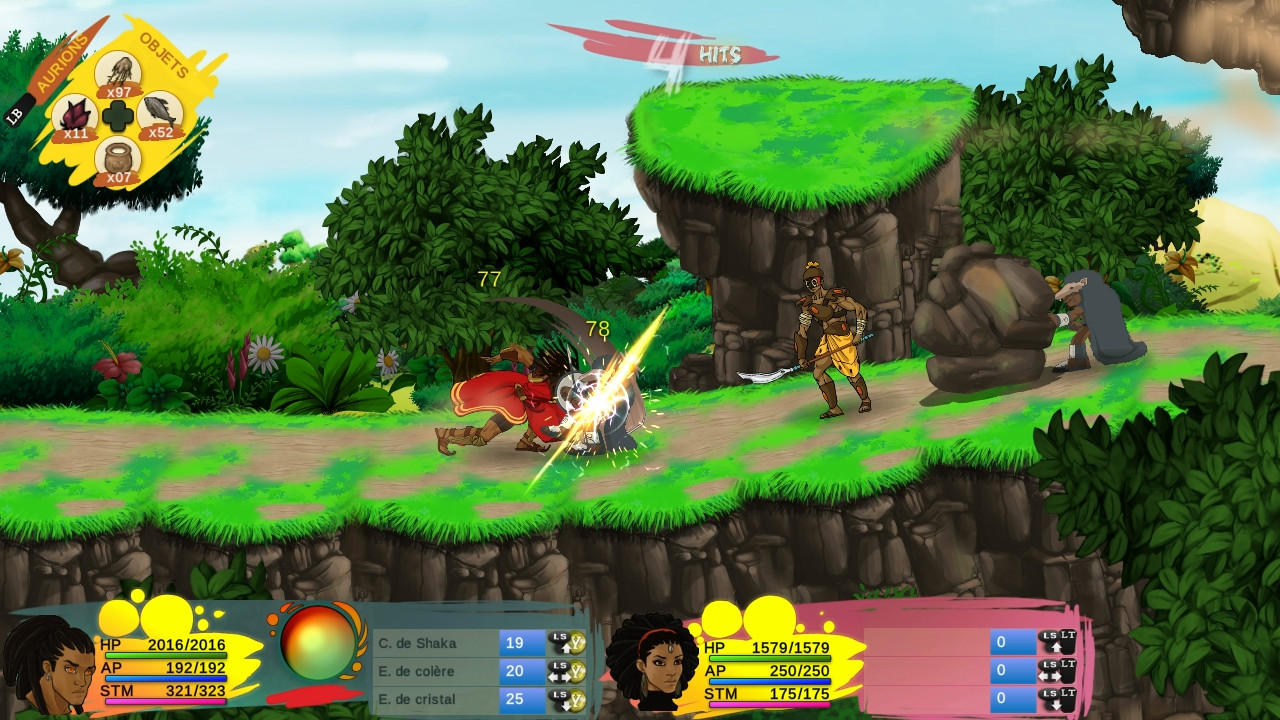 Enzo has several simple attack movements; his sequence movement is different on the spot and in movement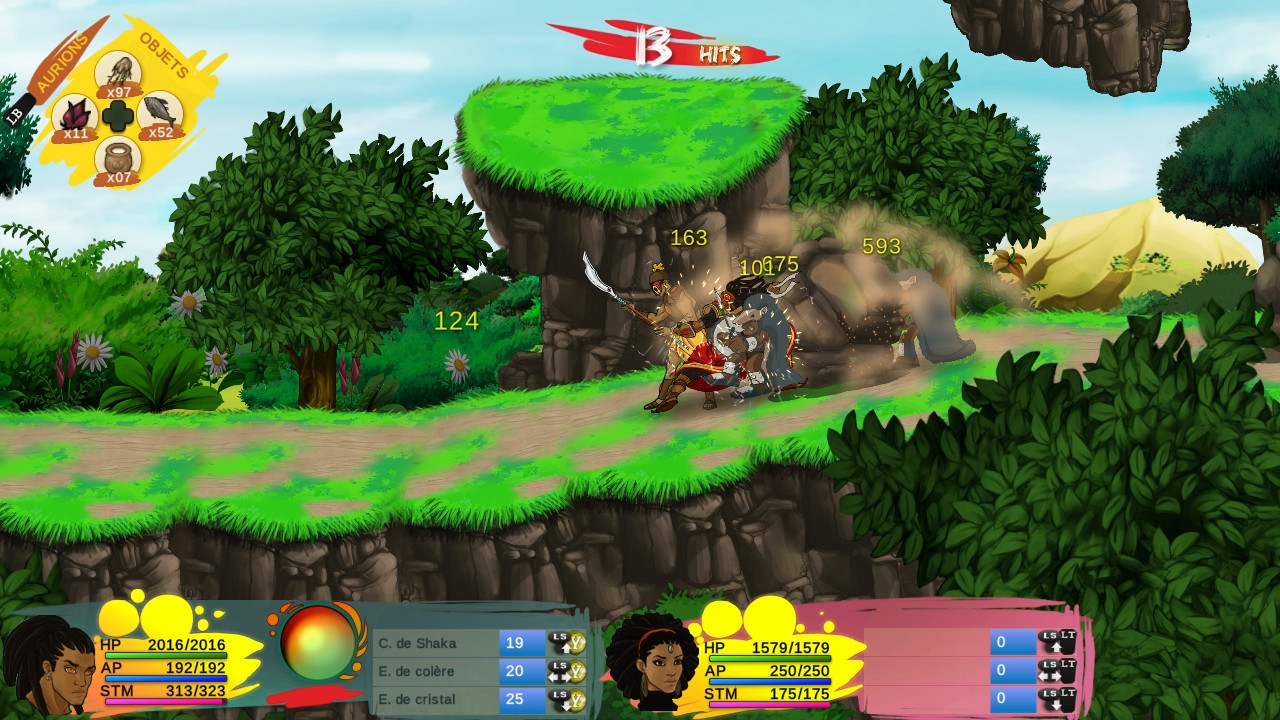 You can hit enemies on decorative elements. Some blocks are movable and others are fixed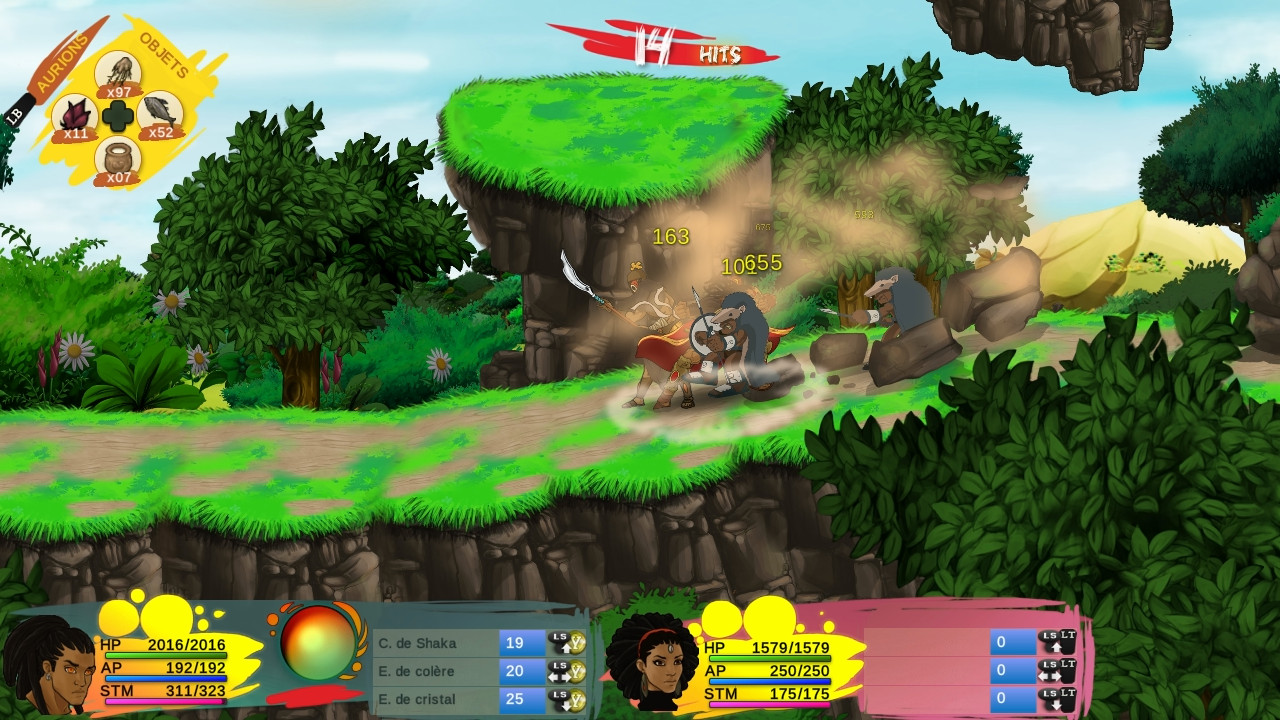 Decorations explode after some damages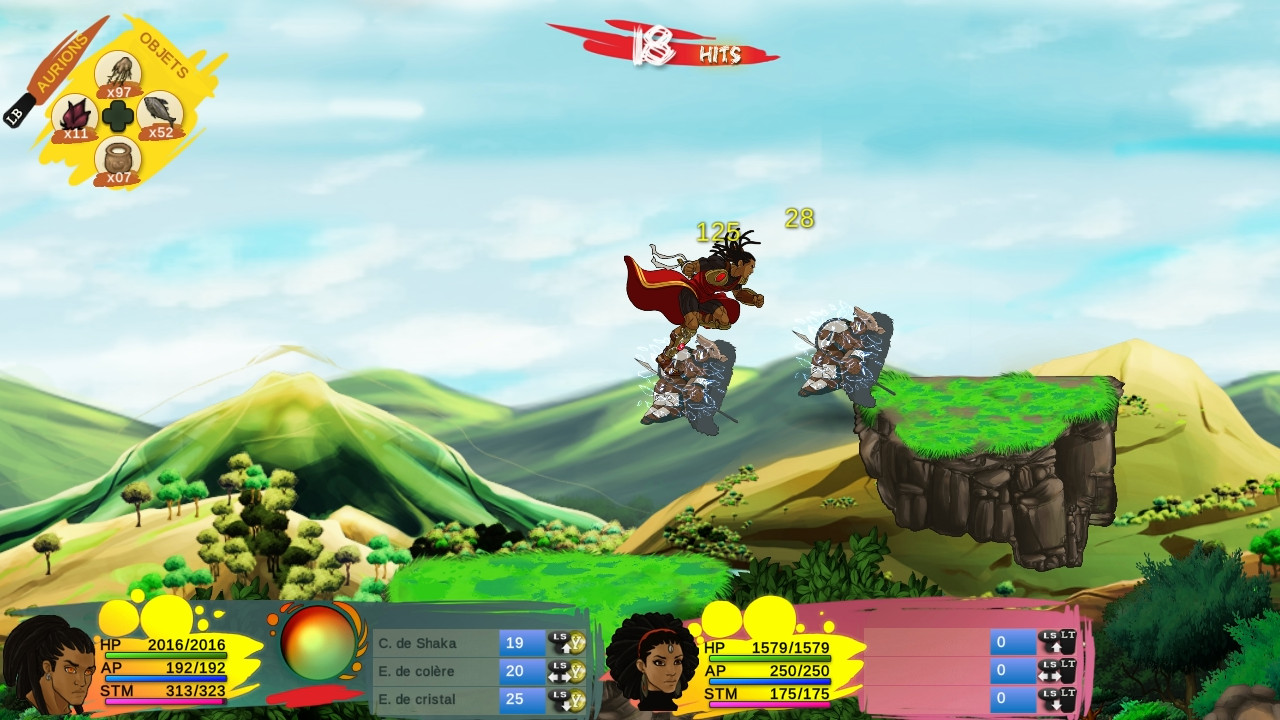 Enemies can be projected in the air and pursued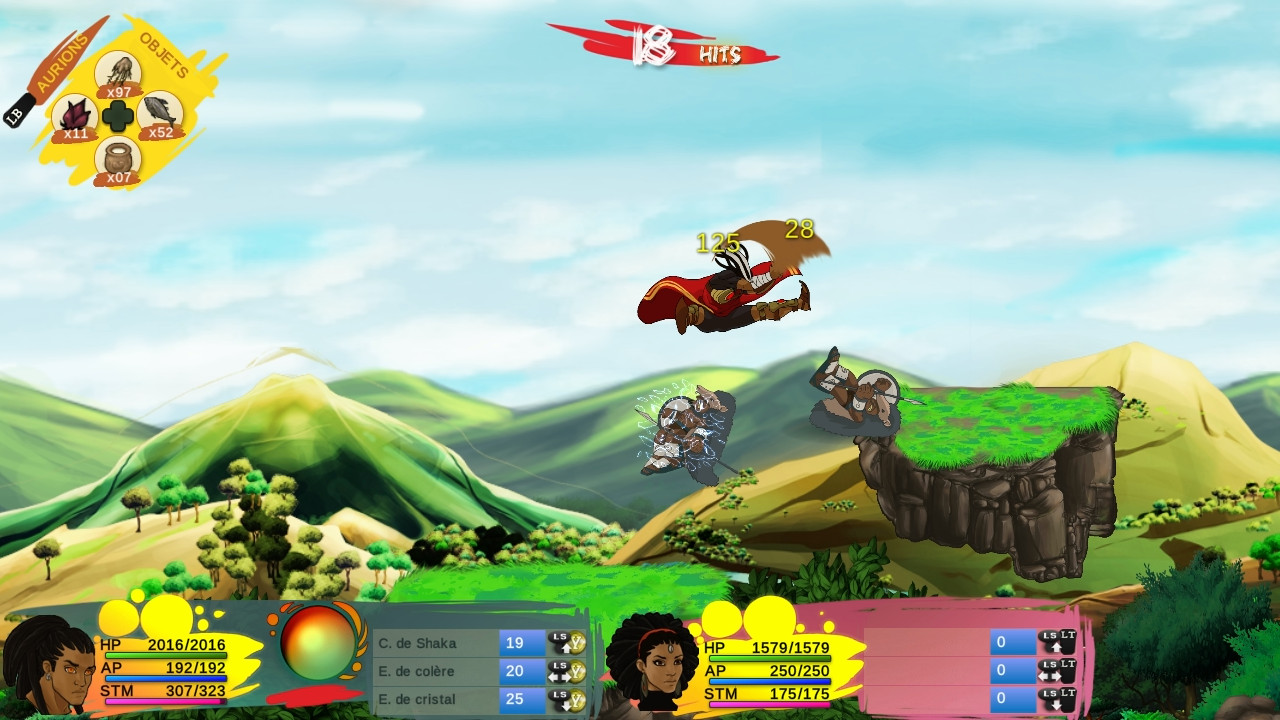 Enzo has a wide range of movements to manage air combat

It is possible to unleash heavy blows by holding the attack button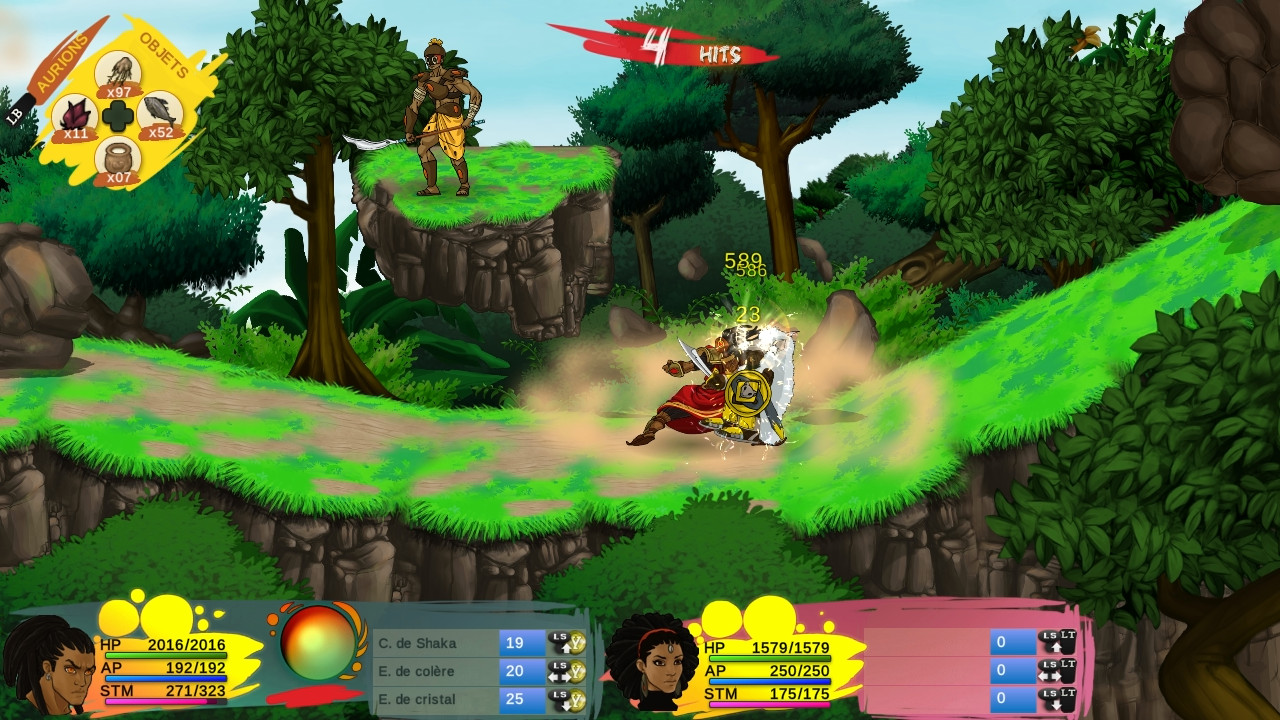 After a ground translation, you can give elbow hits that can often momentarily paralyze weak enemies.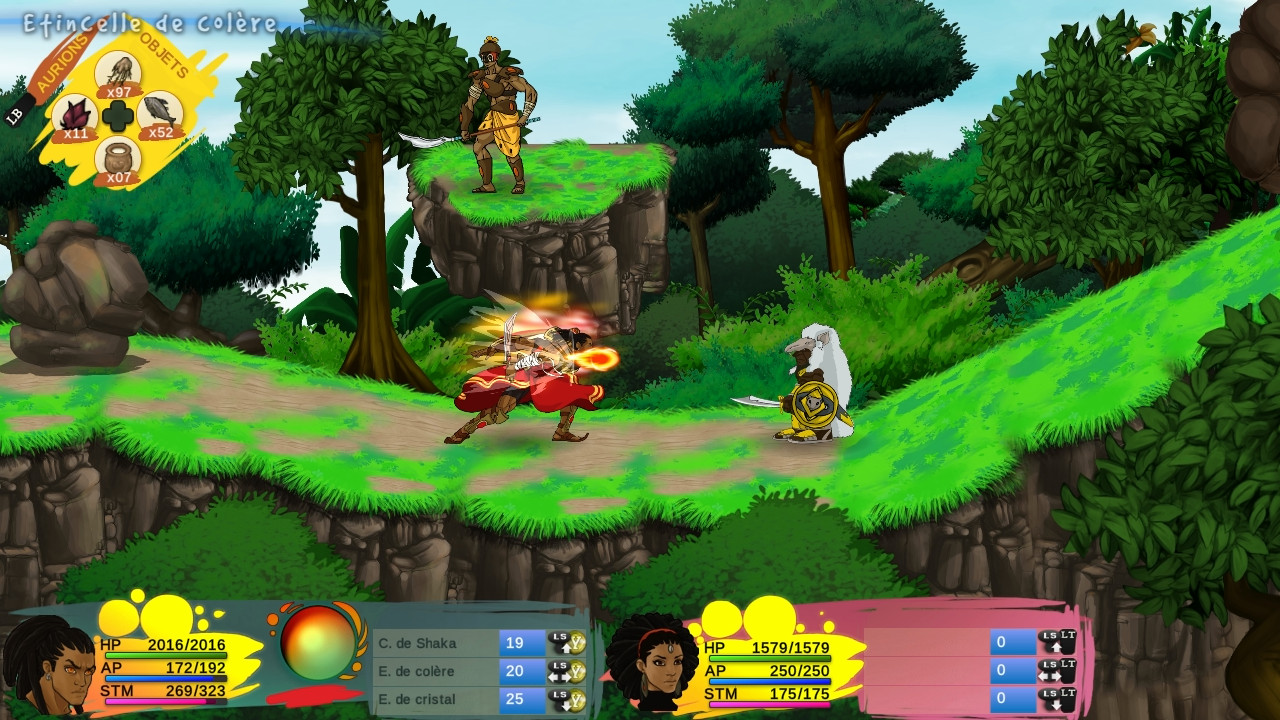 Enzo is not a good magus, (Erine is there for that) but he can cast light spells to connect combo.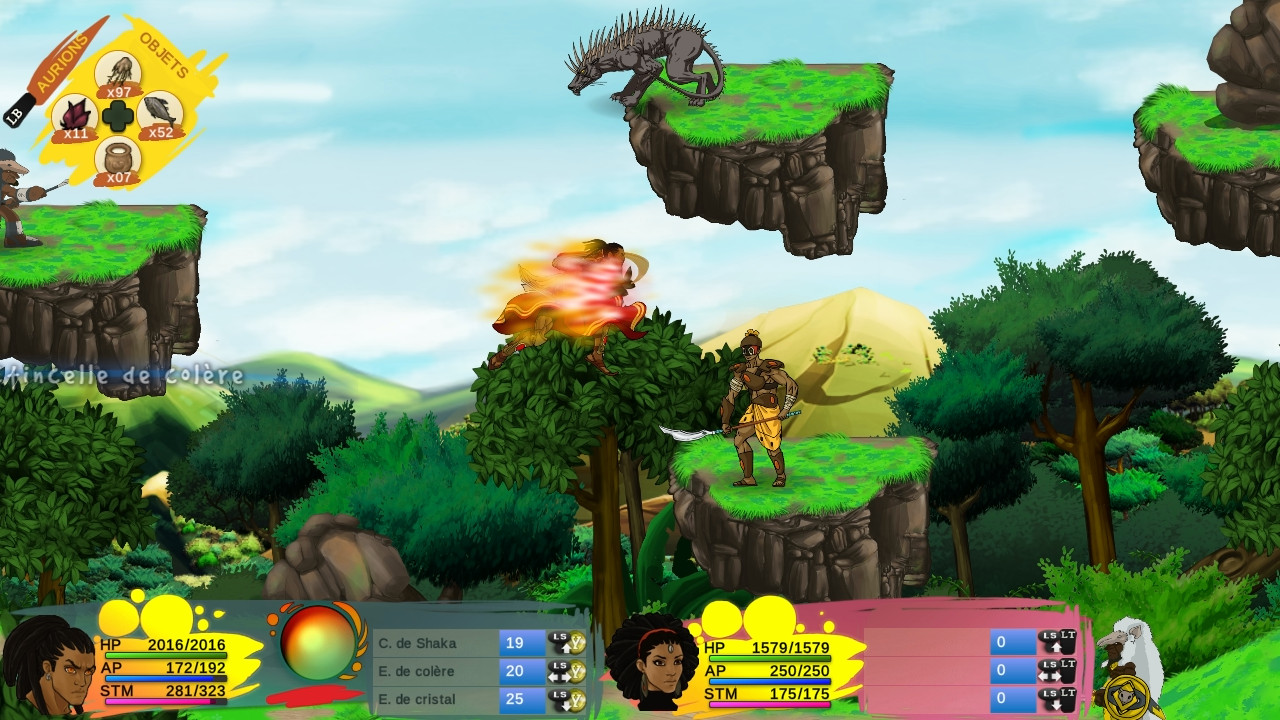 He can also cast spells in the air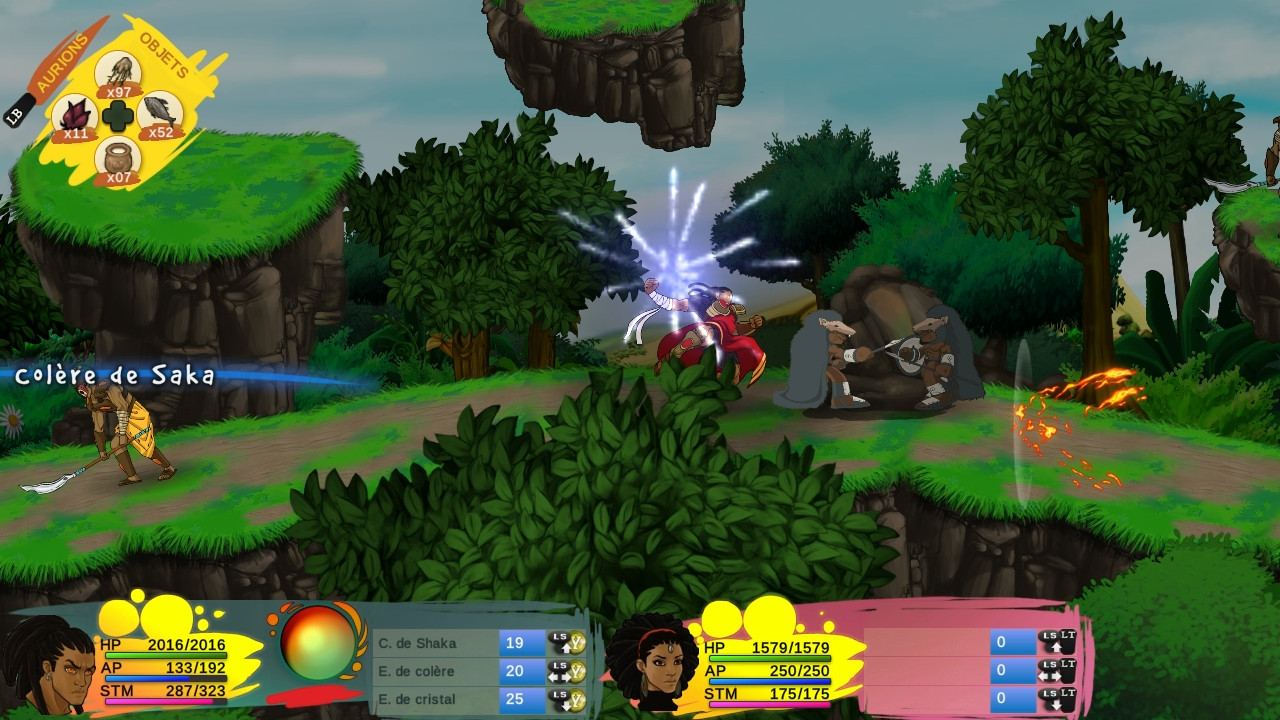 Beyond spells, there are "physical" combat techniques. Some have medium power.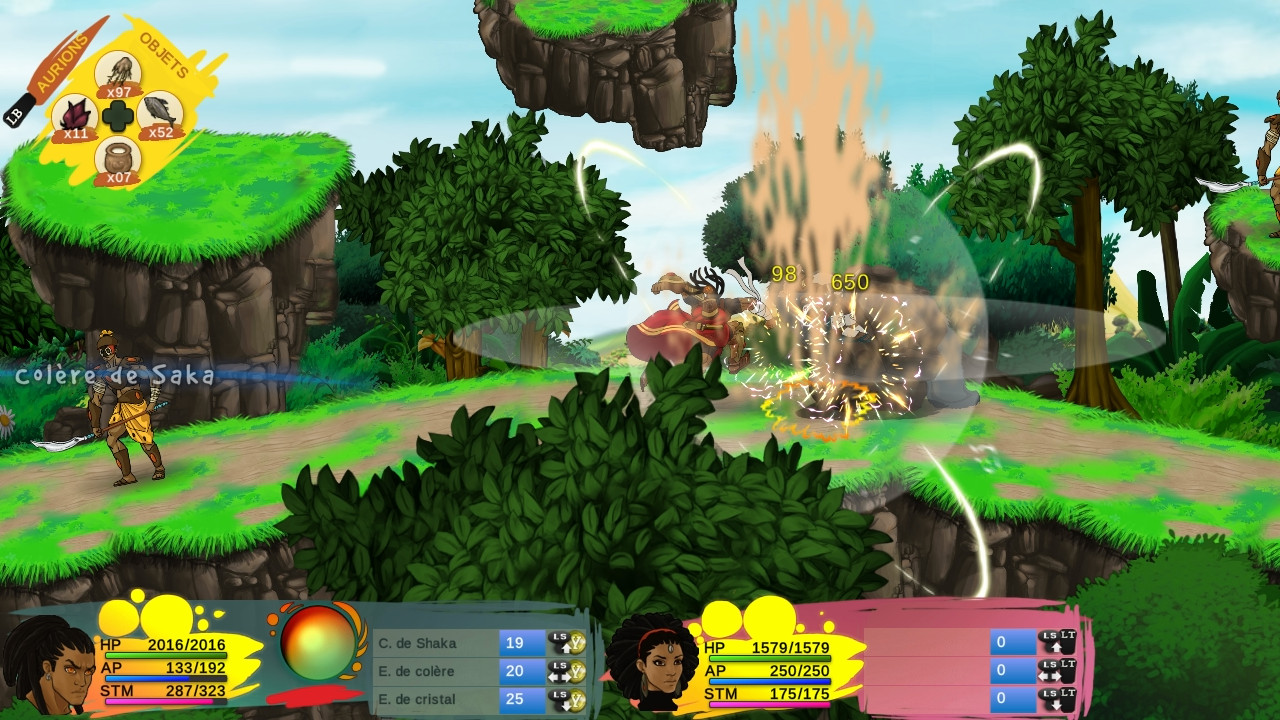 Shaka's wrath is a destructive punch!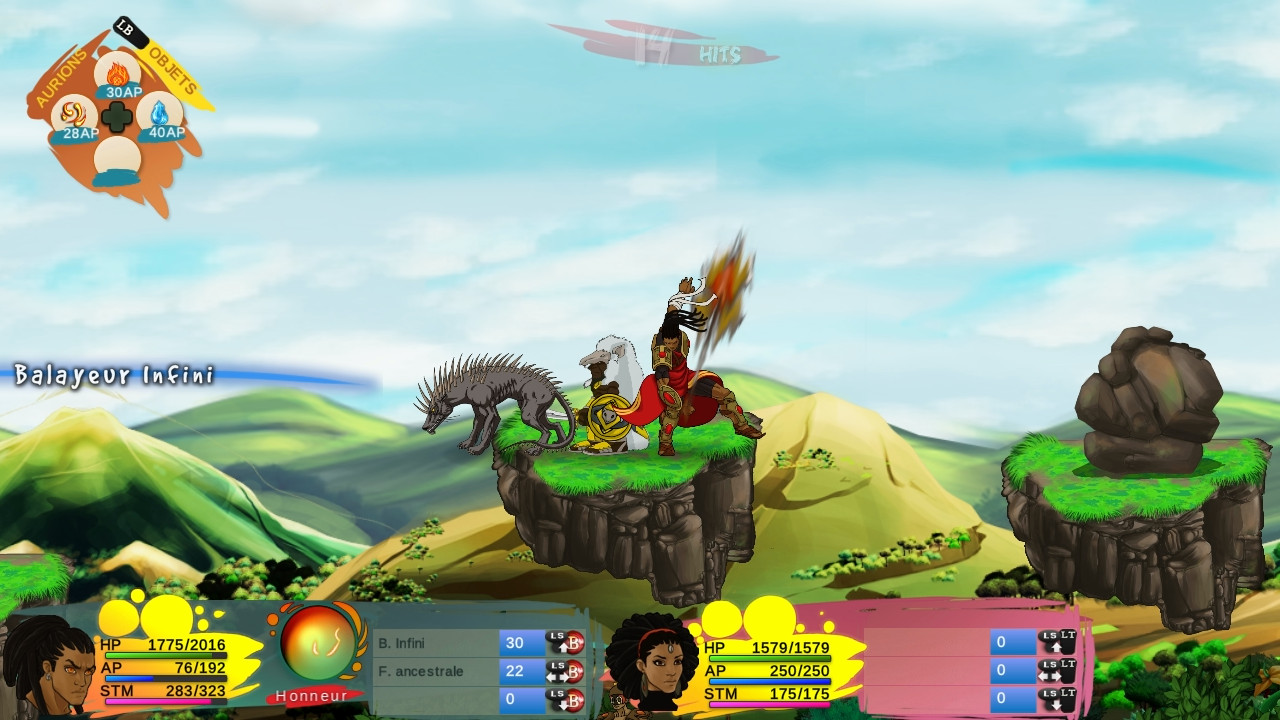 Enzo can materialize his weapons in a particular radius.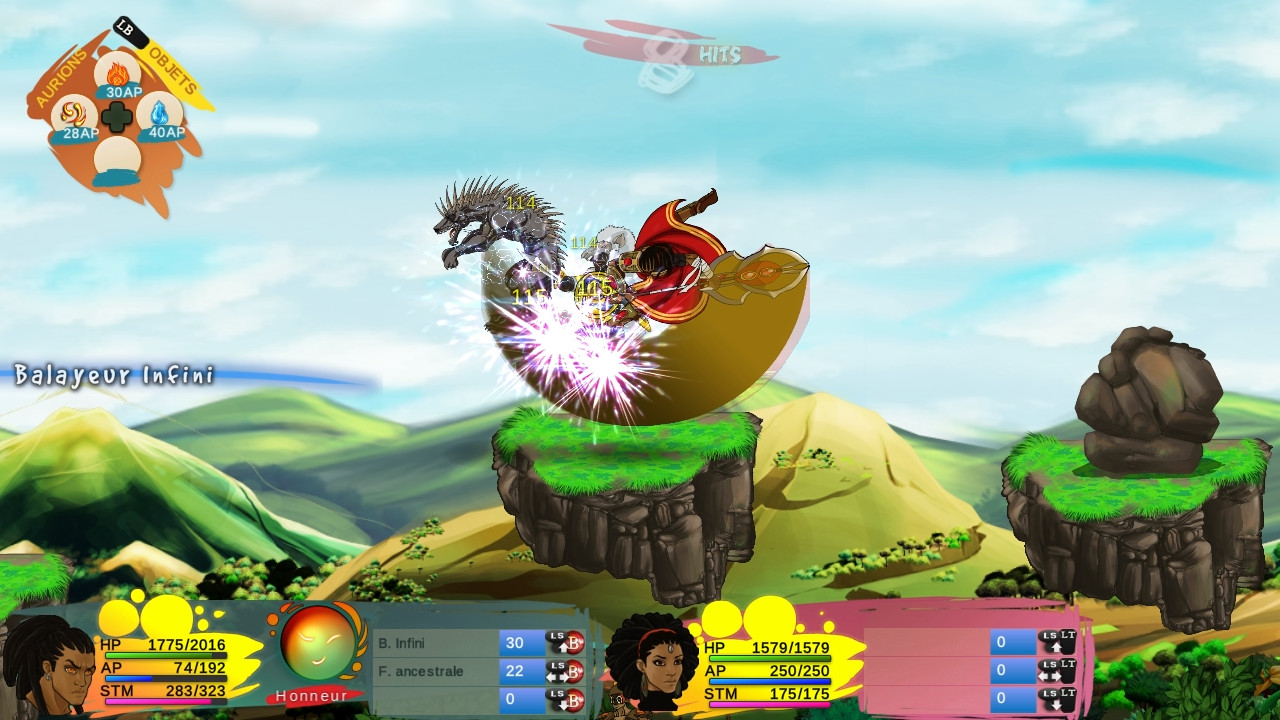 Some techniques are compatible in the air, giving you more opportunities to combo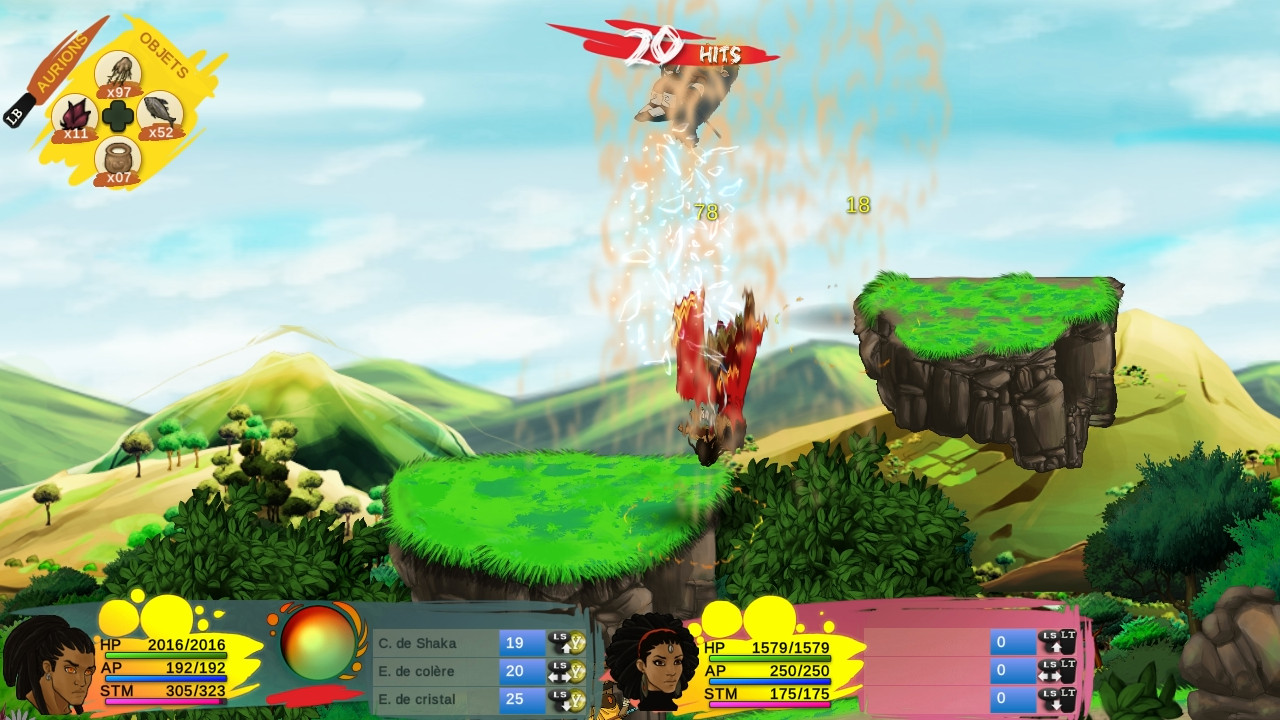 Project yourself towards the ground if you want to dodge or follow an enemy downward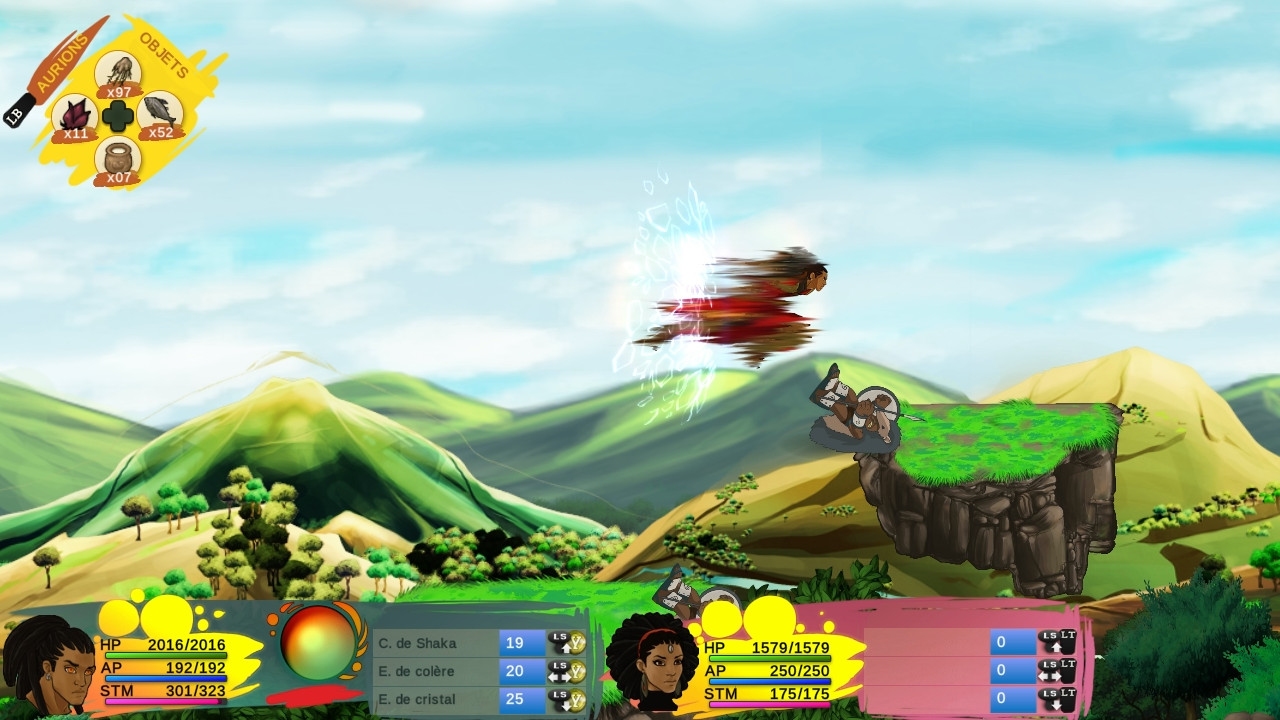 Withdraw to reload or to examine your strategy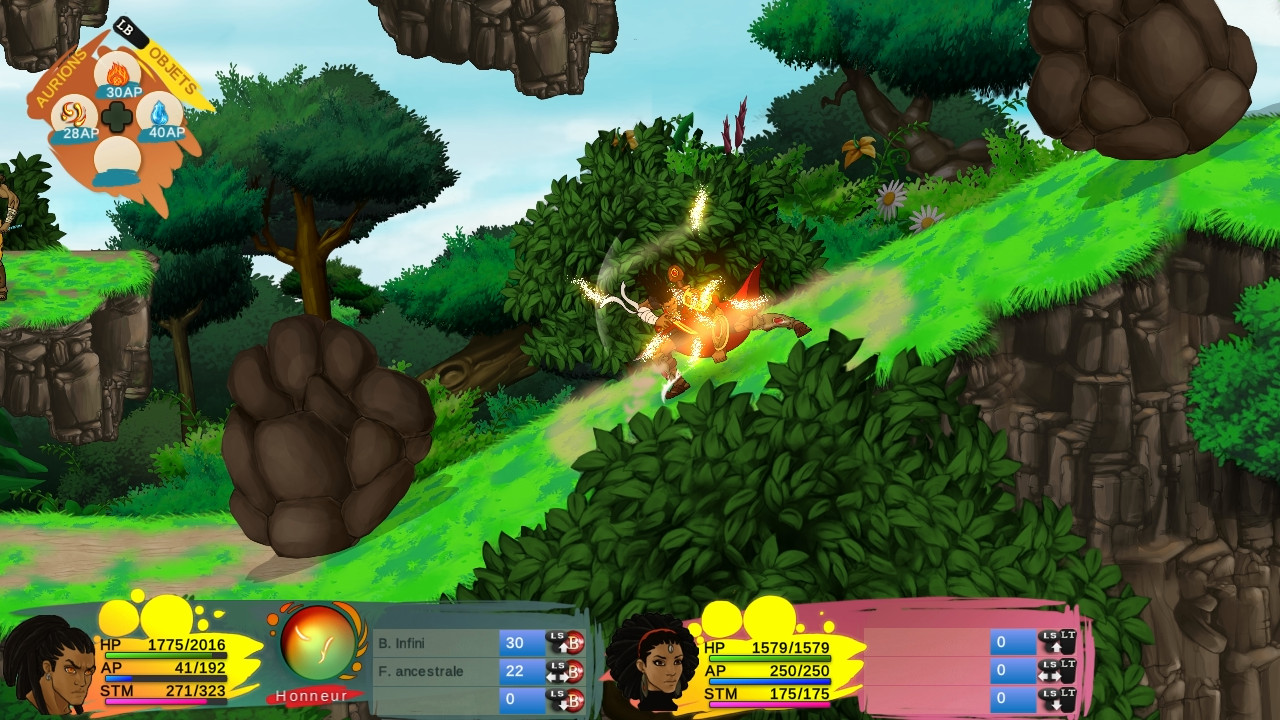 When your AP's are low, you can increase them with objects or by concentrating your Aurion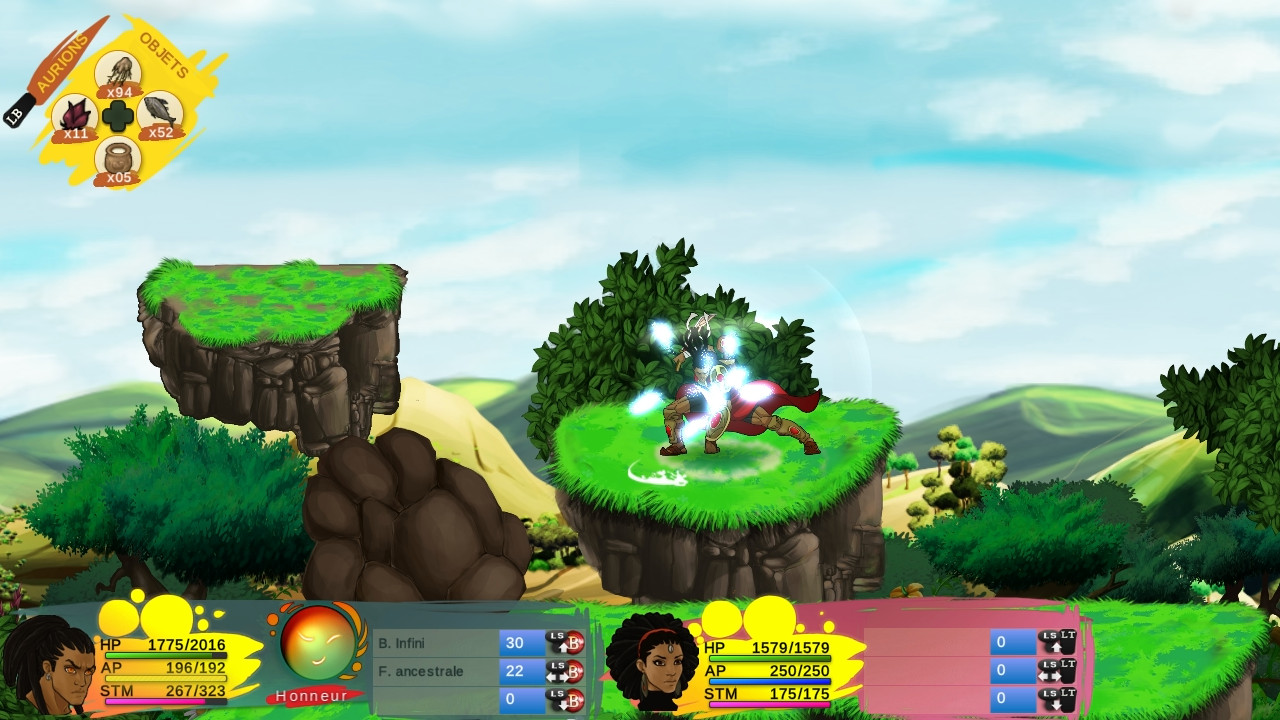 If Enzo gathers his Legacy, he can exceed his AP boundaries and unleash more powerful and harmful hits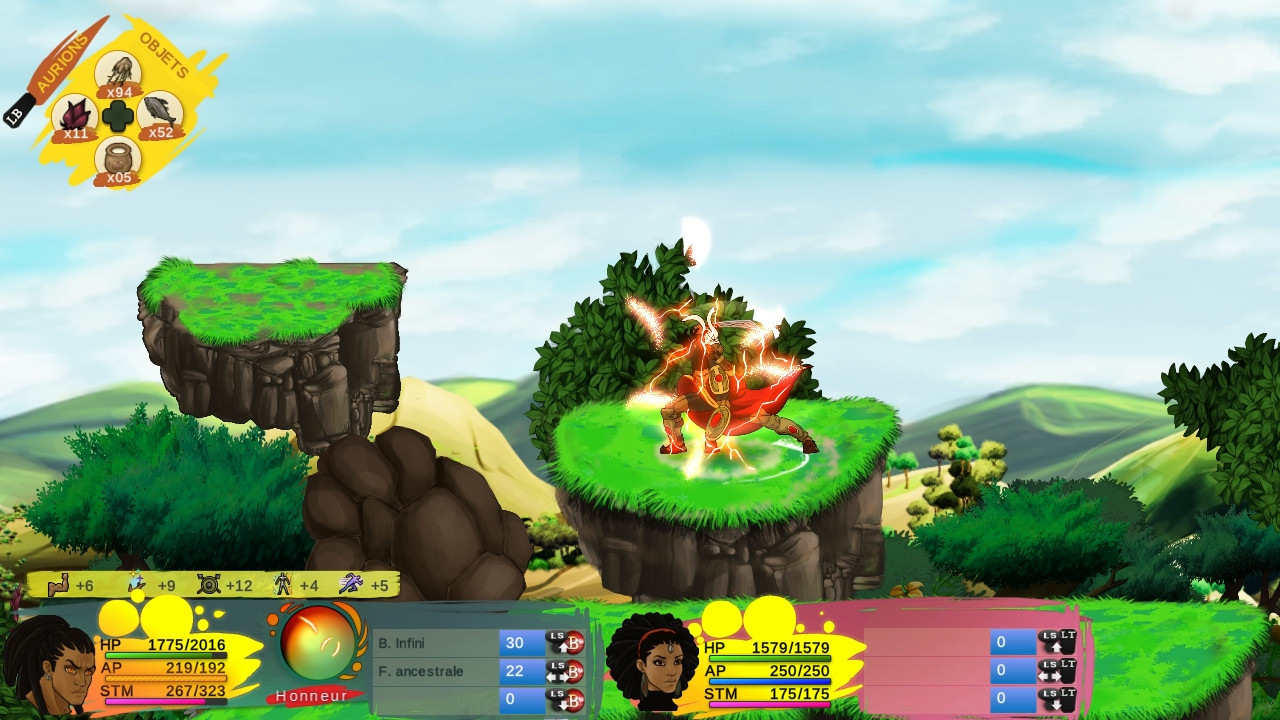 By exceeding your limit you start hurting yourself, but your statistics also increase.
Surpass yourself against your most powerful enemies in Homeric duels
All of this will be edited in a video that will soon be published. But before that, we wanted to make you discover images of the combat phase so that you may have an overview of our work, especially the Gameplay.
We hope that these images will enable you to see the richness of the Gameplay we are currently developing.
See you soon!