Hello,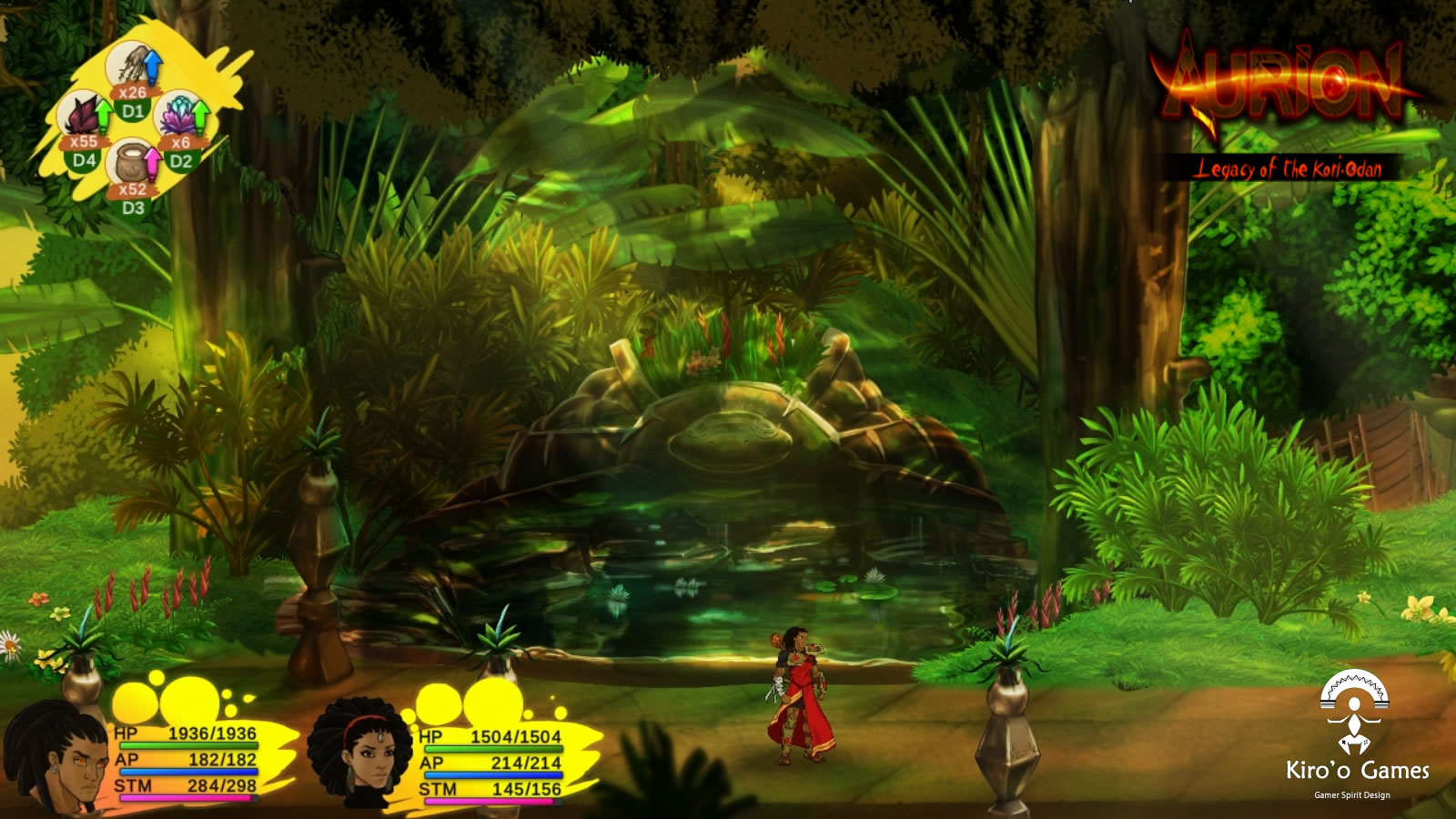 The arrival of Enzo in "Souleyris Lituba". It is an environment with a tropical climate. One can observe a peaceful atmosphere.
We are back today as we promised with images of "Souleyris Lituba", a meditation zone in the game.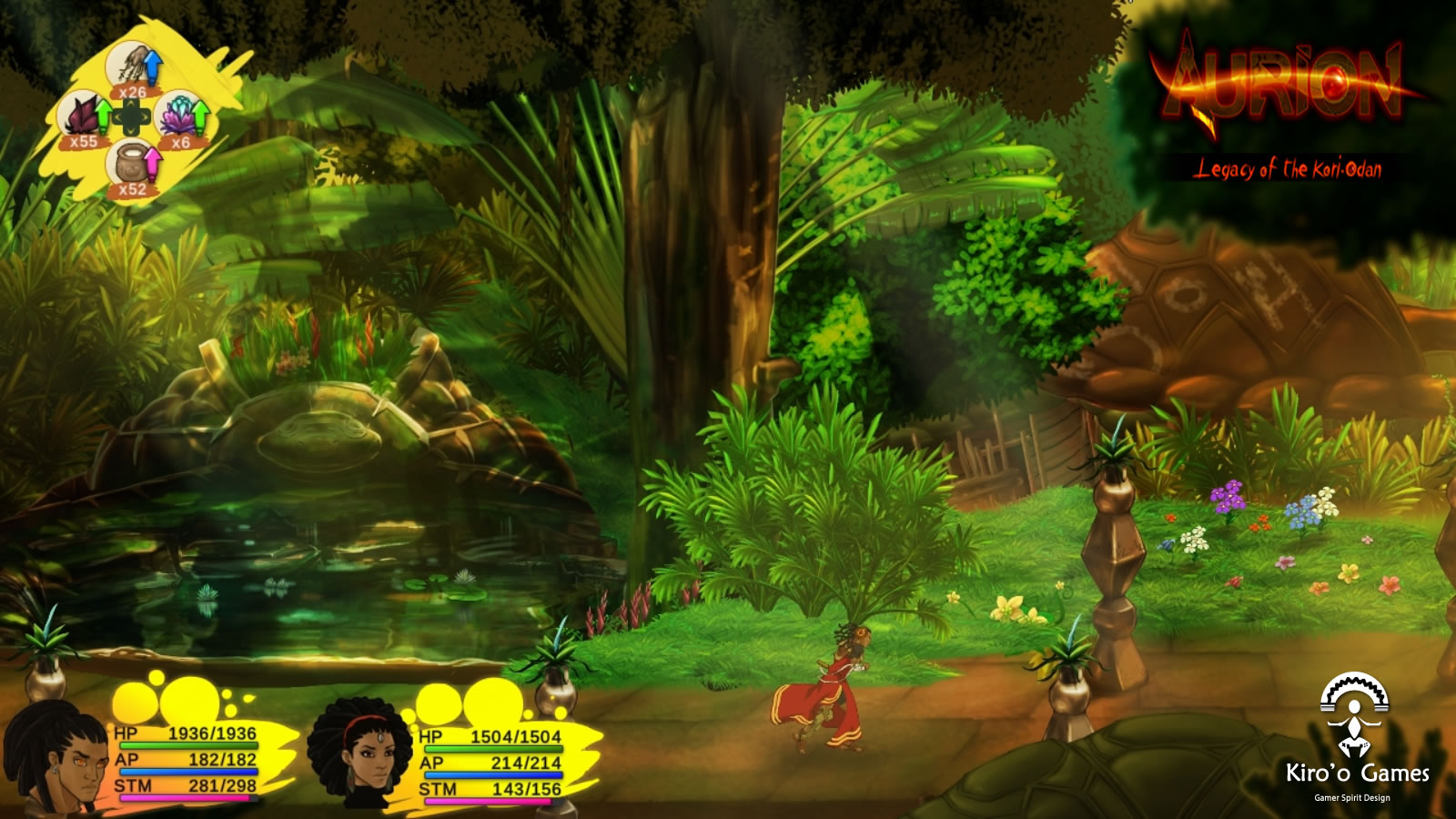 Enzo the hero is going to the discovery of Souleyris Lituba. In the background, you can see the statue of a giant turtle. The turtle is a symbolical animal for the local people.
"Souleyris Lituba" is the sanctuary of the Souleyris griots' family. It is a gathering place for the griots' order. There, Enzo will make some important discoveries related to his Aurion. He will learn one of the key elements in the mastering of his Aurion (the aurionic fusions, we will explain this concept later).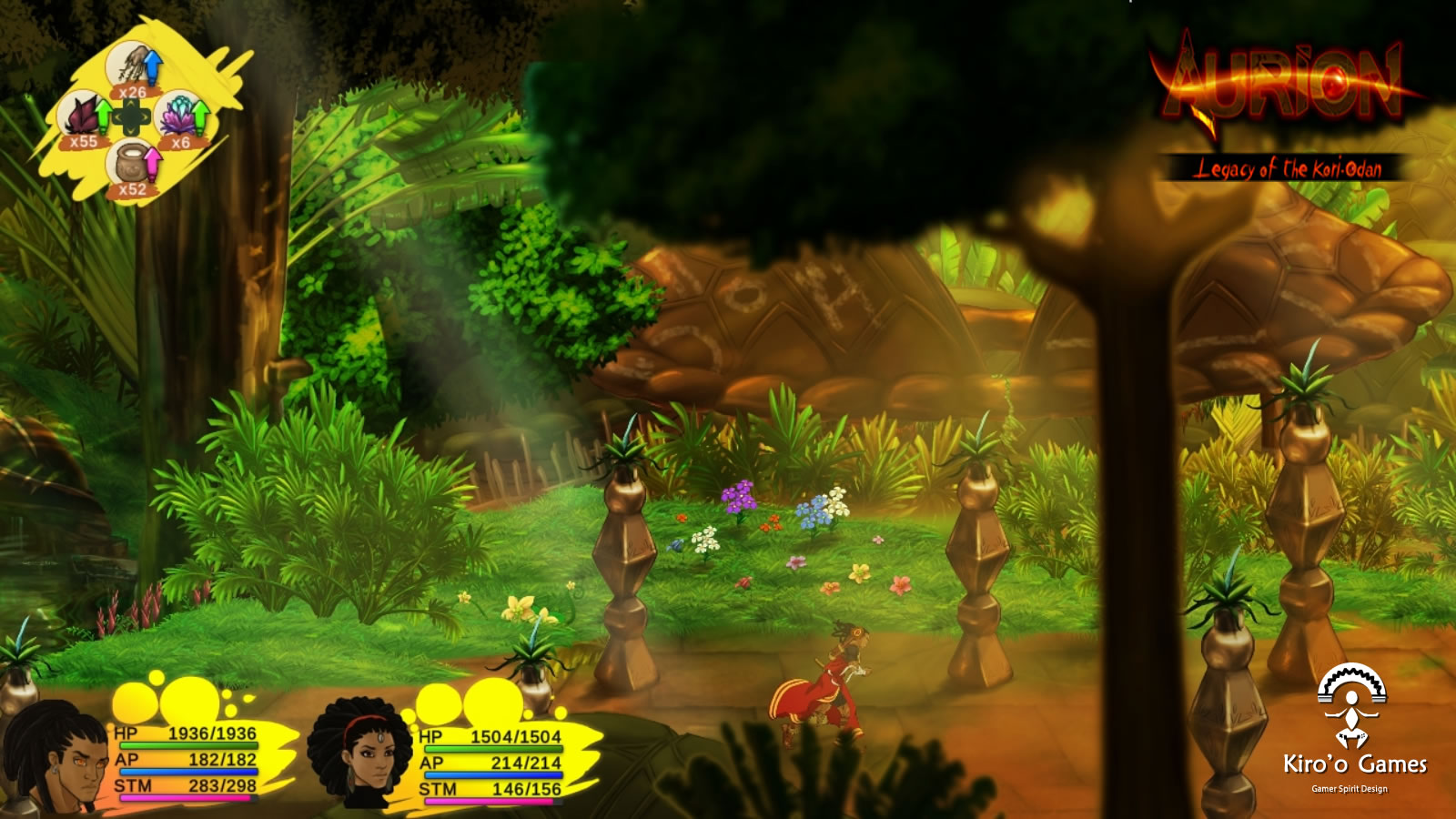 Enzo is running fast to reach at the vault of Souleyris Lituba. The metallic ornaments in the image are inspired from pillars like those we can see at the entrance of some traditional houses in Cameroon.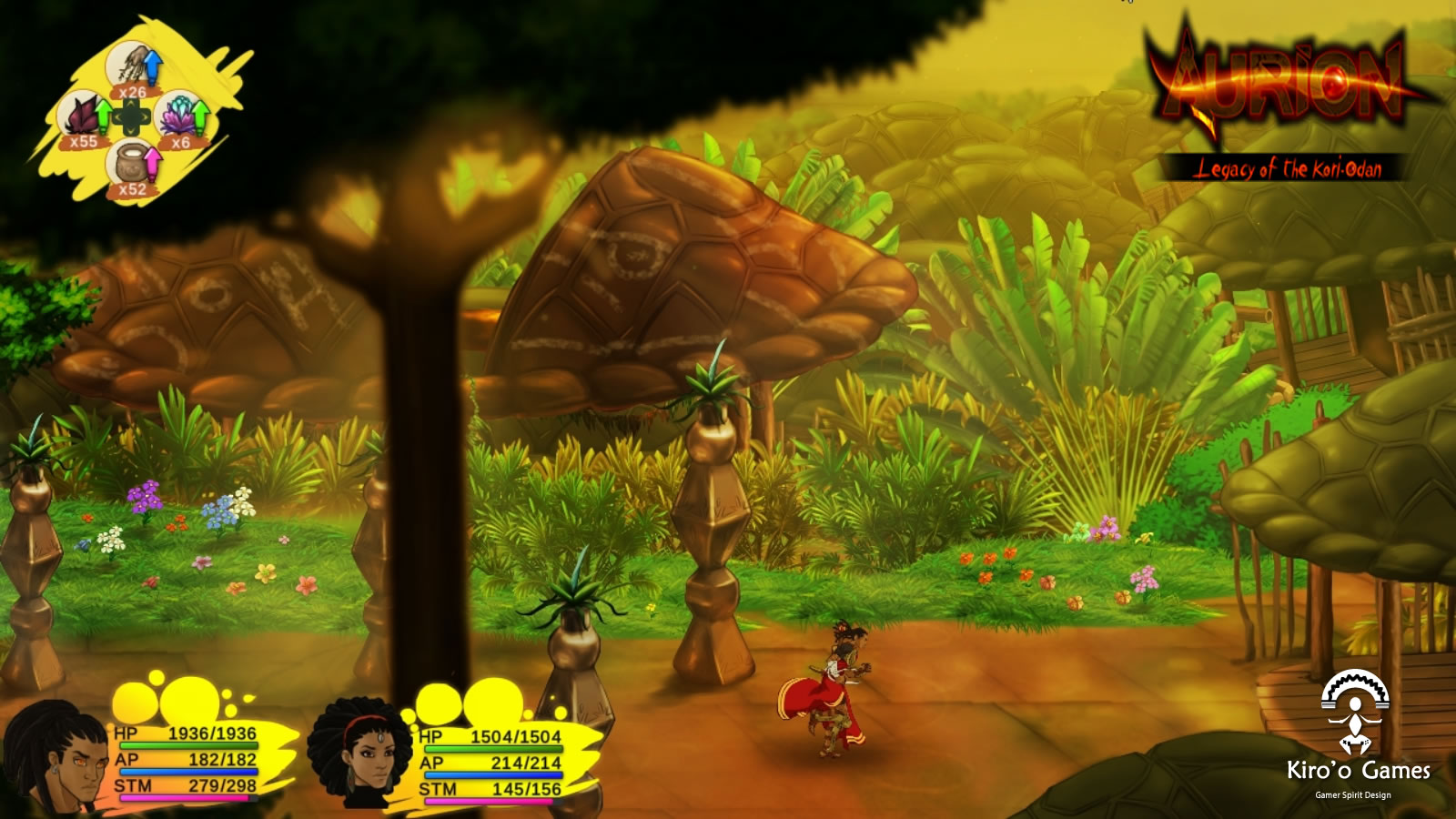 The vault's entrance: the huts with turtle shells roofs are griots' meditation areas.
We hope that you have enjoyed it.
Coming soon: "Ediang Lituba"
Aurionically yours!