Hello again. We have all been working hard on the mod and it is time to release some media. First up, we must remind everyone that as we are a mod we are dependant on time donated from our members and ask that if there is anyone interested in helping the mod, please stop by our website and drop us a line or two. First up, we would like to show the Webley Mark IV wip model, created by one of our modelers Plowster. The model is currently undergroing the texturing phase.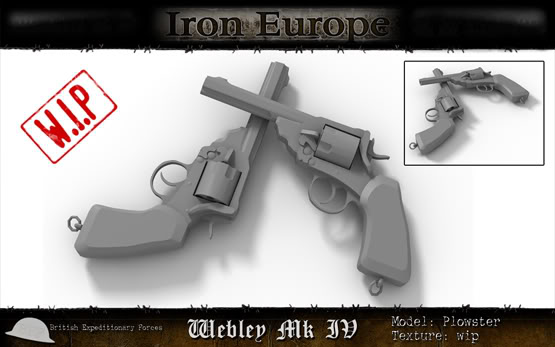 I know we have posted trench clubs before here but the idea of our mod team is to grow in both game creating theory and skills. We have progressed with technical skills and have updated alot of the models and textures. We have also started to refine what we want out of the game and have begun to filter weapons so that the gameplay is more balanced. This trench club is the most recent and will be for the BEF forces. Thanks goes to N!ghtmare for this model.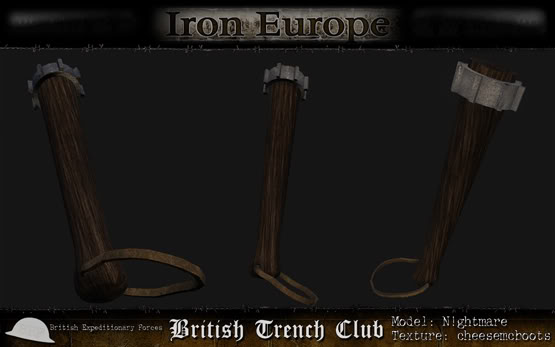 On the german side, we have a dagger to be used for melee combat. This nasty piece will surely be the weapon of choice of many a player. We are sorry though, you do not run faster with it out.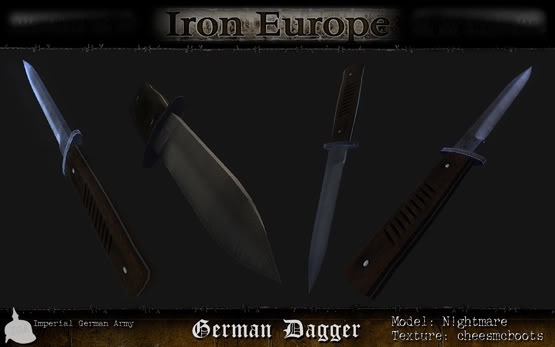 And finally (I know, I know a little short update but I guareentee there is a big post around the corner) the Jam Tin grenade redone by myself. This is a great example of what happens if you keep practicing. If you look back in our media updates, you will see what the first texture I made for it looked like compared to this one. I hope you enjoy this one much more.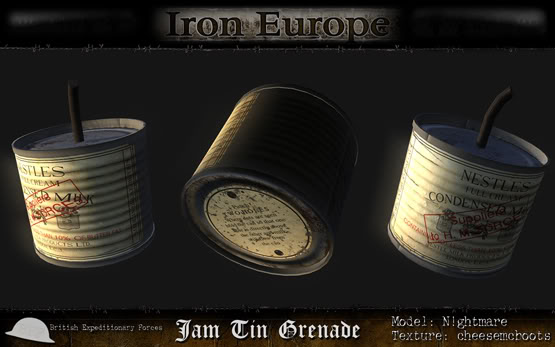 On our mainpage, we have some new composed tracks for you to listen to as well as a wallpaper created by Ekoms. The wallpaper download can be found in the link below.
So, thanks for watching and please, post up comments.