August Update:
Welcome to the August update of X32I Redemption this time we are taking a look at a few sketch designs from jcplf, a early cockpit look, and a tech demo video of the particle effects used in X32I.
Cockpit (WIP):
The cockpit is very early work, currently it only contains the outer shell there is no inner design for it just yet.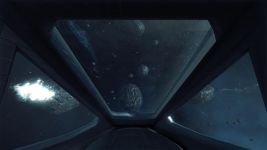 Community Forum:
We have a new forum intergrated into the site up and running, stop by and say hello and ask away, as the developers of X32I will be keeping a close on the forum, so if you want to catch out attention that's the best place to do it.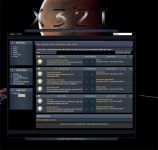 Particle Effect Video:
The stuff in this video is very early work, and we posted this so you can see how it changes over the coming months, we will be posting a comparison video in a few months time so you can see how and where it changes.
Music produced by Gareth Coker, Particle Effects created by David Baron.
That's all for this month, just don't go expecting a shiny video in every monthly release. :P
David Baron