Hey everyone, take a look: Here are two new bits for you from the campaign.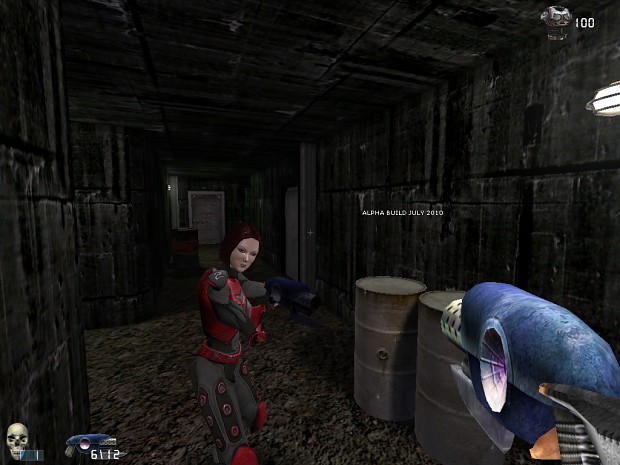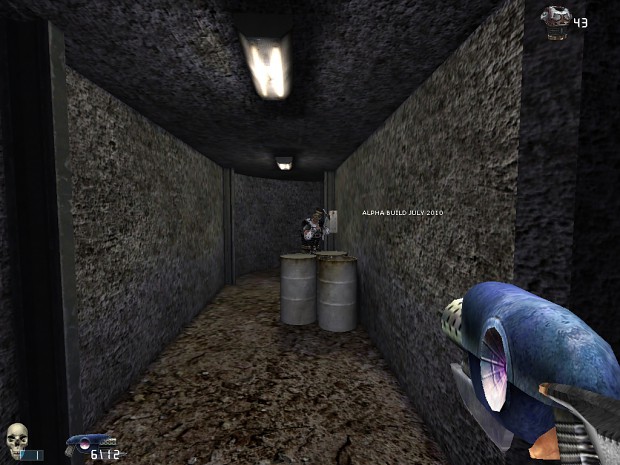 As you can see, we're still working on the Mines of Gor Rugi setting. But some things have changed. Notice Seraph on the first screen? Sure you do. She will be supporting you on your way out of the mines, and you can believe us - you will need her help. We'll make sure you will

On the other image, that Security Guy behind the barrels is guarding a switch. You can conclude from that: You will need to find a switch here and there in Xarelok.
So I'll be searching switches over and over? No, don't worry! We won't send you on a world travel searching switches in confusing mazes. Xarelok is about action gameplay, and that won't change.
Consider these screens are yet work in progress. The level design still needs to be polished. Additionally, we are not satisfied with the Field of View, but we'll have another look at that later.