United Asian Nations Typhoon interceptor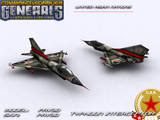 The UAN has long lacked sufficient Air to Air capability. While they've controlled the air above their ground forces for a long time with their SAM's, it wasn't until recently that their Air force could fill that role. With the replacement of their older "Prisoner" aircraft with the new "Typhoon" they have finally filled that gap. Equipped with two Air to Air missiles, it's ability to shoot hostile targets out of the sky is fairly incredible. In addition, it has several additional weapons systems we haven't been able to discern the use of. These pods were developed at another facility, and were installed later on. They might be gun pods, or they could be additional radar systems- we're not sure.
American Confederacy Atlas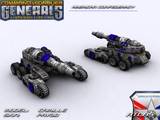 Here is a link to our old version of the Atlas - Moddb.com
Western European Alliance Sentinel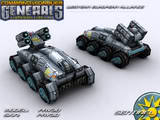 Here is a link to our old version of the Sentinel - Moddb.com. We hope you've enjoyed our latest update.
This is the EC team signing off.