Ahoy thar!
I thought the community might be interested in what our 3 new audio guys have been working on. As you might have guessed, with 2 professional voice actors on the team, it's now possible to bring unique voices to each class. Yes! This means the Captain will no longer sound like a freshman student! But more oldish, rough and obviously sexier! The voice menu will also be redesigned to fit the new game play and for ease of use. I am really excited about it!
Let me introduce some of our hard-working voice actors!
The_Forgotton is working on the Captain, Berserker and Heavy Knight voices. He's been doing a great job on bringing new voices to each class. It's really quite difficult to tell that they've been recorded by the same person! I must admit he has lots of experience working in the industry and his work sounds fantastic.
Bingo Bango fancies himself as a character actor, and is providing the voices for the archer, skirmisher and gestir classes. Perhaps you already heard his first fantastic attempt at the archer in his application.
As for me, my task is simple: Make PVKII sound as well as it looks.
I started audio work on replacing HL2 soundscapes and ambient generic. You might already notice it on hg_temple. Each map will have its own unique soundscape, to represent its own beauty. For custom mappers, it's also good news, since they will be able to put new PVKII ambient sounds into their maps.
I also pay lots of attention to usefulness of in-game sound. Footsteps behind door, keg's wick, special ready etc... all those sounds that you are relying on, and there will be more with an update.
With next Audio Report, we introduce new auto triggering voice system. When player on a kill streak his character will taunt automatically, spitting curses and mocking the fallen enemies. Also, every time player kills an enemy there's a percentage chance that player will automatically taunt them. Also ingame are auto-triggered voice lines for performing special attacks and other dynamic happenings such as spotting an enemy stealing your booty or even finding the corpse of a fallen comrade so it really fleshes out the characters' personalities and make them feel more "alive".
We still have a lot of work to do, and unfortunately, all this work is connected, which means releasing smaller updates is tricky. But I already have a feeling that this update will affect your gaming experience. It'll be big!
For now check out this video, that features the Gestir, the Skirmisher and the Heavy Knight's current voices. Keep in might that this sneak pick of development, not even other developers have some files that I put into this video.
------------------------------------------------------
On the code side of things we have some cool things coming related to achievements. Now you have a use for all those achievements you grinded. There is now the ability to choose a player title; These titles are unlocked as you unlock achievements.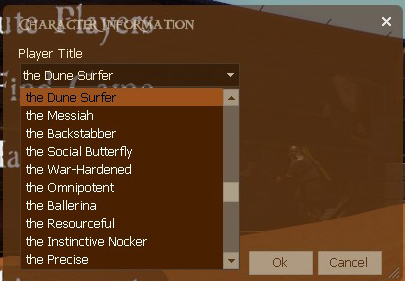 You can choose your title from a new character info menu option. Maybe more will show up here in the future, who knows

And here are some shots of the achievement titles on players in-game: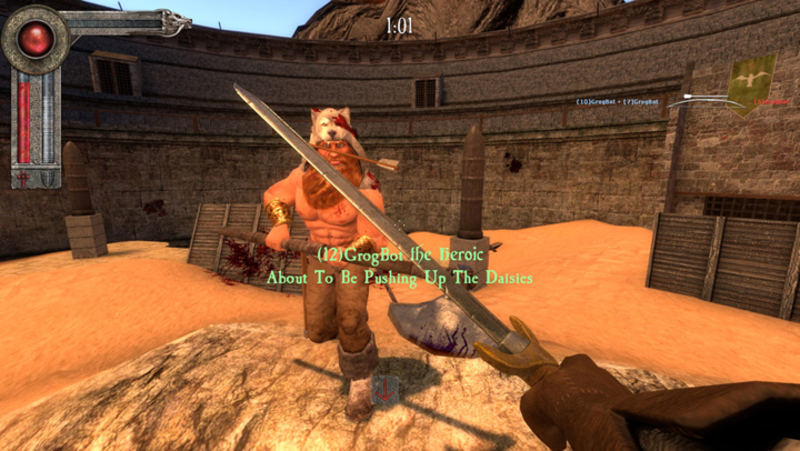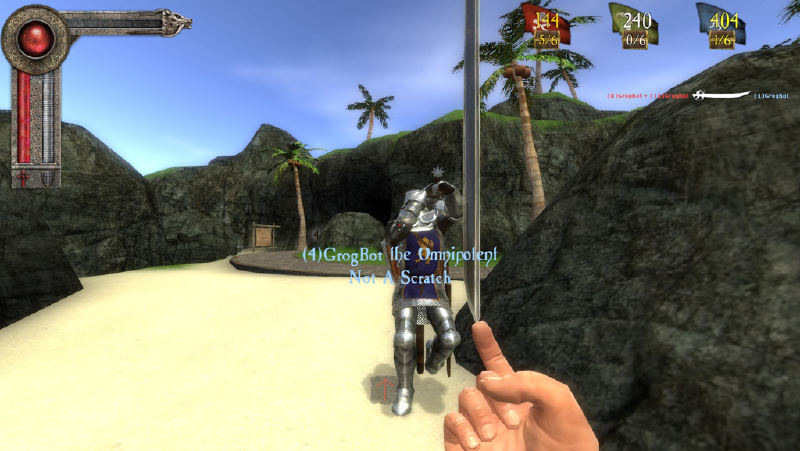 Also more work was done with the new player model shader that was talked about in a prior development journal. For the next patch these new shaders should available.
They can be turned on and off if they have adverse affects to your performance as well supporting fallback to the current shaders.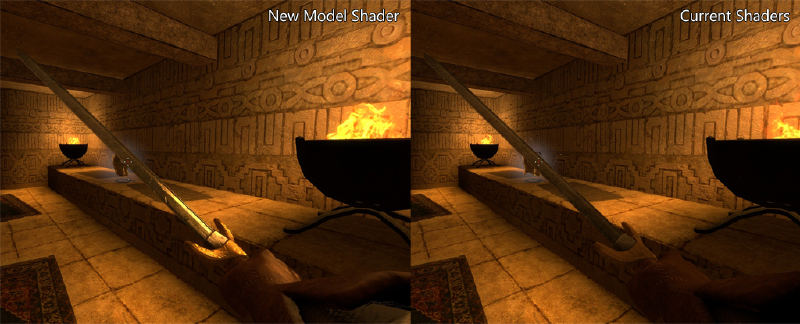 Don't forget to bookmark our site : Pvkii.com
And make sure to play our current Beta 2.3 version on Steam!
Till next news update : )