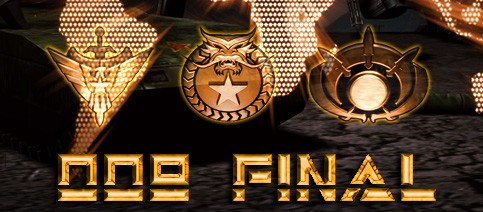 So 008 FINAL version testing has started and things are looking
good... and hot. Currently there are no serious problems which could
delay releasing of 008 Final version.
After some attempts to find a reliable and trusty member, willing to play and help us, we have decided to post here.
So, we are looking for a tester. Yes, a tester... What does it mean? It means you will:
- Get the latest 008 version which is found nowhere
- Play with developers in real time, chat with us and become friendlier with us
- You will also be involved in gameplay balancing
- Opportunity to get in team later, if 009 project starts
What you need to have:
- Some actual gaming skills, we are not pro players, but we are good. We
dont need a beginner or noob, we want to play balanced 2v2 or 3v3 games
- Time to play almost every day/night (1-3 games)
- English knowledge
- Trusty relationship with us, you need to know that we make final decisions about changes
- Dropbox installed
- Hamachi installed
- Basic knowledge with FinalBIG (needed so you can insert files)
If you are interested and if you have what it takes, please leave some info below:
- How long you have played Contra
- How old are you
- What's your timezone (required)
Also, we have recently updated our website, and will keep updating it. It was left behind for a long time since Creator was absent, and he was the only one with the rights to make changes. Fortunately, he showed up and gave us what we needed to make changes. Contra.cncguild.net