Dear friends, we are happy to announce the release of Attack at Dawn: North Africa for Spring of 2022! Finally, after a long period of testing and upgrading every facet of the game, we are getting close to the finish. There are still some things that need to be polished, but in a couple of months you will be able to play the game yourselves.
To accompany our announcement, we have created a brand new trailer, featuring our latest graphics, user interface and outlook of the game. We hope you'll like it, add the game to your wishlist and finally - play it.
About The Game
Attack at Dawn: North Africa is a WW2 strategy game. It is an operational level wargame which covers the campaign in North Africa. Play it in Real-Time, or as Turn-Based (WeGo) game. Utilize its clean interface to increase your situational awareness. Experience all the major battles, and feel the intensity and chaos of mobile desert warfare!
​For Steam website and wishlist, visit here: Store.steampowered.com

For the game website, visit here: Attackatdawn.com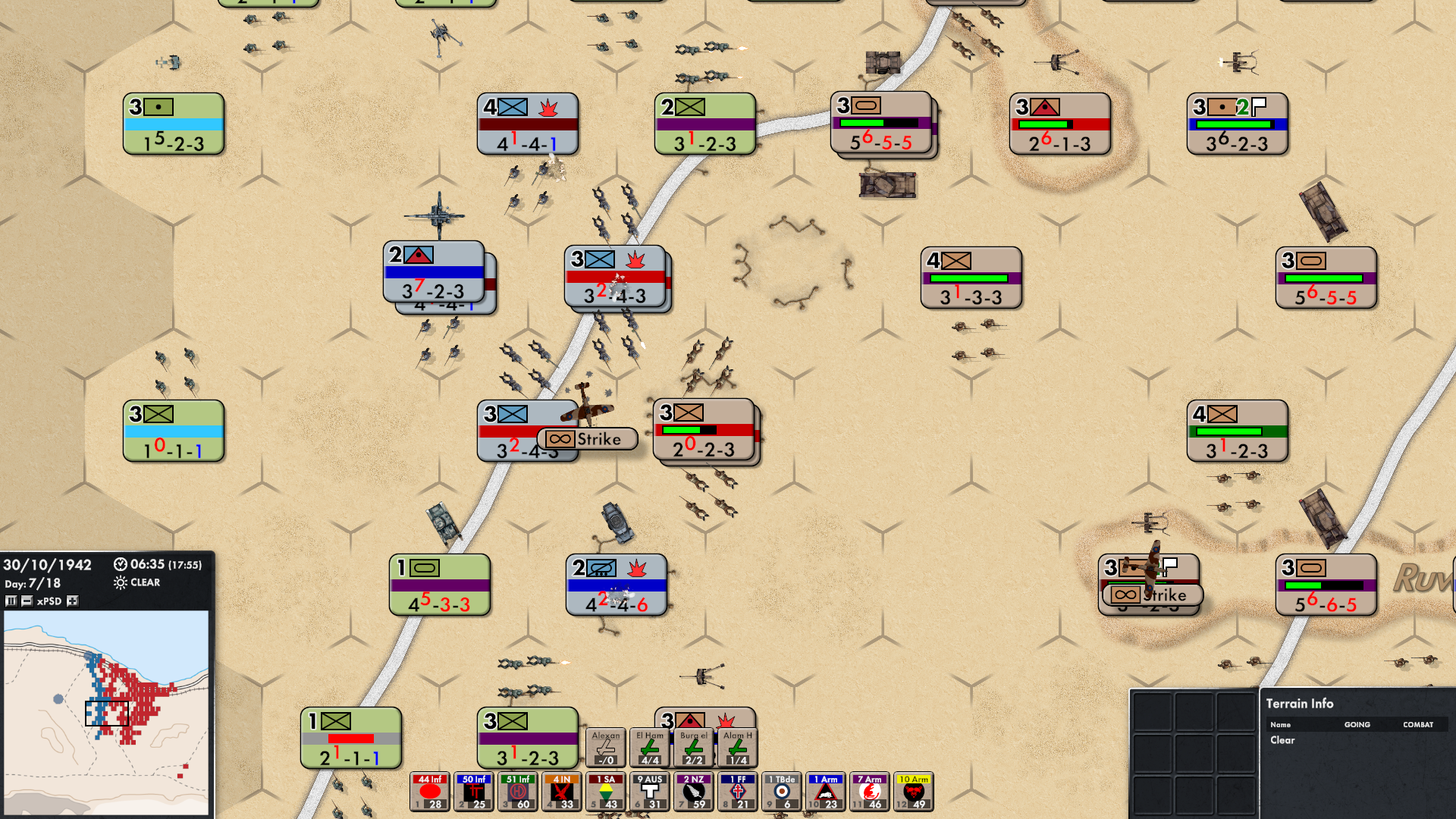 Features
Fast and Intensive Gameplay - the game can be played in a real-time, or turn-based (WeGo) mode. That reflects the speed and chaos of the desert mobile warfare. Combine this with the fog of war, and the experience of being in command vehicle of a Panzer Corps comes to life. The game will immerse you in one of the most intensive and nerve-wrecking experiences of the Second World War.
Polished Interface - game map and the units have been designed to be informative and easy to understand. With the ability to zoom out and see the entire battlefield with a glance, the player will have the best possible situational awareness.
Historical - the scenarios have been created after studying the historical orders of battle, and battle histories. Attention was given to the composition of the armies, combat values of individual units and overall authenticity of each scenario.
Large Map - the game features a large map, covering a distance of almost 2000 kilometres – from the bay of Sirte in Libya, to Suez Canal in Egypt. The terrain varies between sea, desert and mountains; wadis and sebkhas; villages, birs and ports. There is one long metallic road – Via Balbia, spanning the whole length of the map. And a handful of well-known desert tracks leading from the road towards the deep Sahara in the south.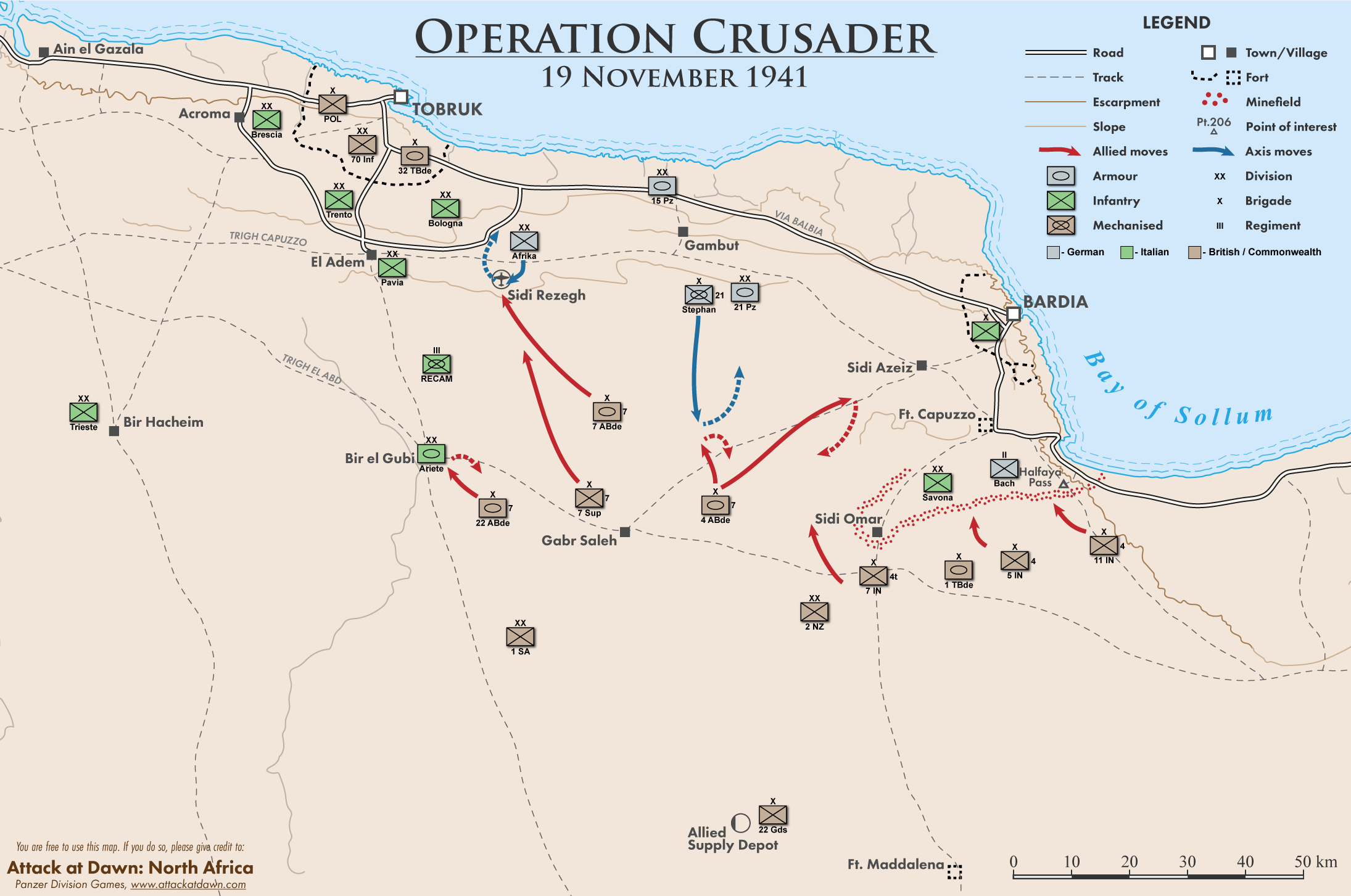 About The Studio
Panzer Division Games is an independent game development studio from Croatia, specialized in creating strategy and historical games. Attack at Dawn: North Africa is their first release, and the first game in the series. The lead designer is Tomislav Čipčić, known in the tabletop wargaming world as a designer of a successful game: Brotherhood & Unity: War in Bosnia & Herzegovina 1992-1995.