Hello future astronauts! It's time for a new update.
Not a whole lot to write about this week. Lots of things in the works but nothing finished yet. There was a bit of a bug bash and we fixed quite a lot of them, some of which have been with us almost from the beginning.
The oldest bug was a sprite sheet that had grown a bit too big. This had the effect that some older phones had problems displaying it's contents; things would look like purple boxes or were invisible altogether. Despite we being pretty careful with sprite sheets for some reason this one had gotten bloated. After splitting the sprite sheet draw calls took a small hit, but we are well within acceptable numbers.
Here's another somewhat interesting thing which came up this week. At the start of each level the player is presented with a briefing window. This map shows the location of bomb slots with "target markers" and the player has to memorize them before he starts. As we have tested and played our game, we had developed a habit of not looking at the briefing window at all. We simply pressed the launch button as soon as possible, after which we immediately regretted not looking where the "target markers" were.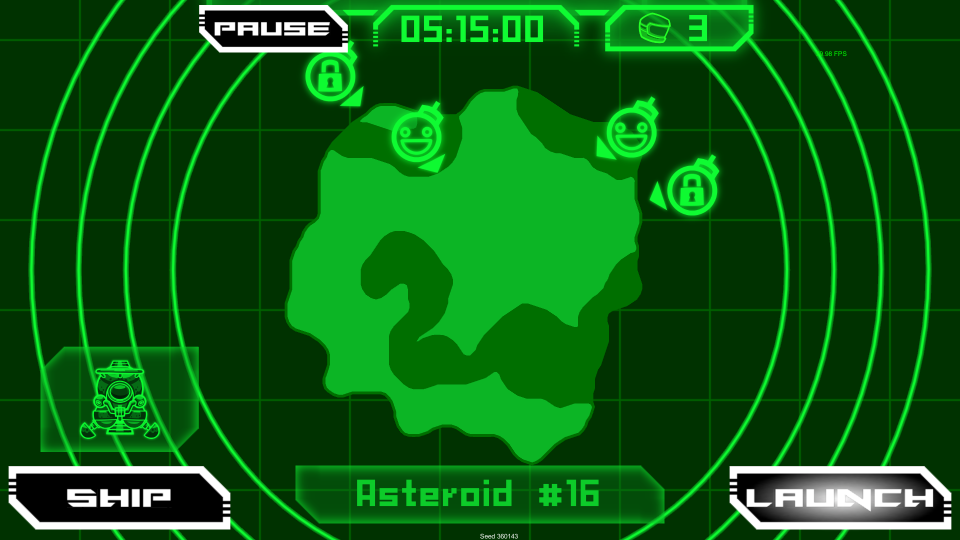 This may be a developer's problem or it may become a problem for those who play the game a lot. Either way, the question was: How do we make the player look at the "target markers" naturally, without stopping the flow of the game? Well, eyes are naturally drawn to movement so we made the target markers pop up in the screen and made it to play a sound too.
So far it has worked. Also I think this feature complements the briefing screen nicely.
Anyways. Not much else this week. Have a nice day... It does look like it's a nice day. Maybe I will go out for a nice space walk...
hammerspace.eu