Hey, it's been a three month while, don't you think?
So yeah, after a three-month-long brainstorming, i did another mod, this time with some small help from community again, and in 13-14 days.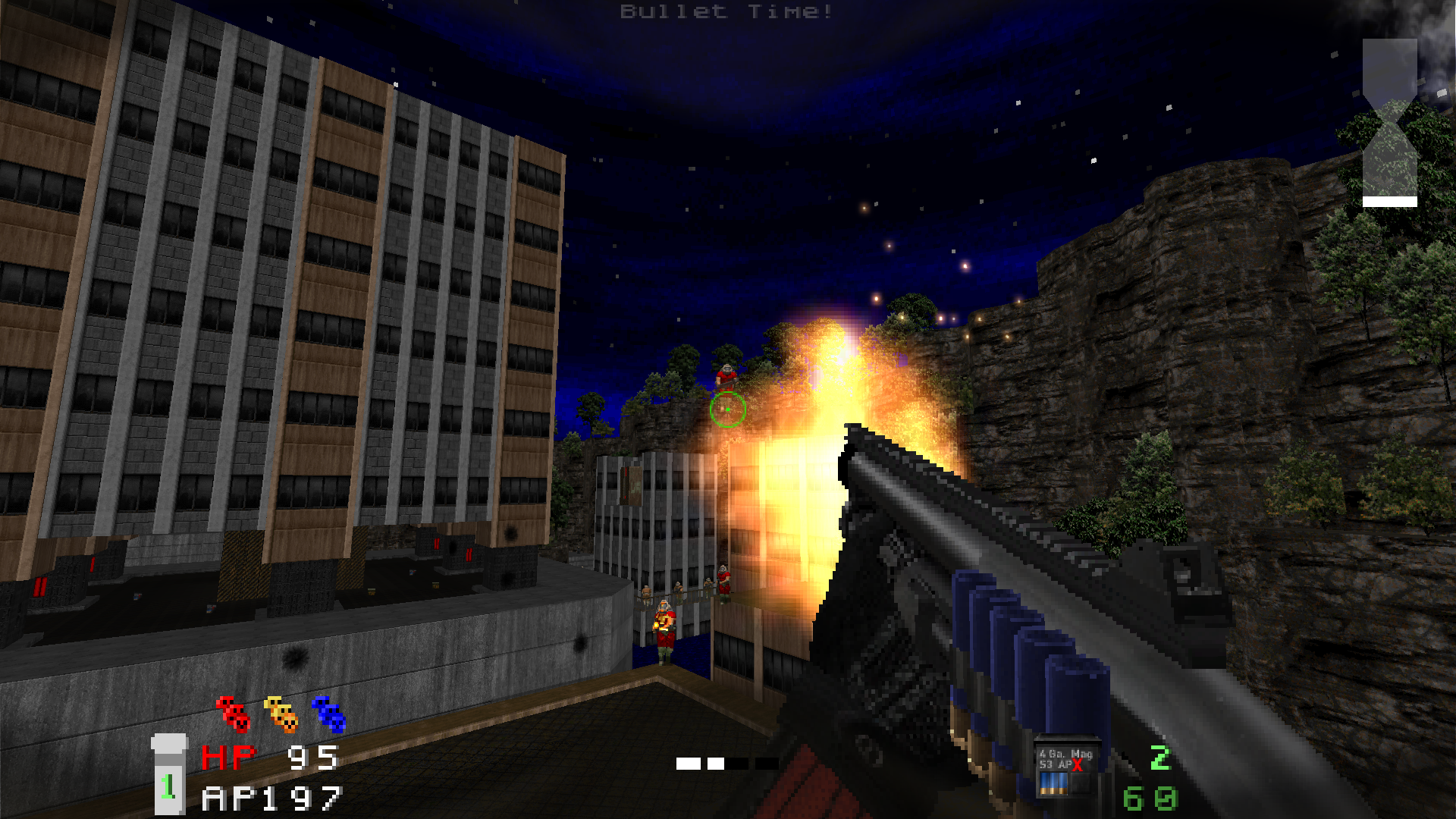 i constructed a mod based on things i like the most: simple, but difficult tactical gameplay, magazine based ammo, mods and games i really liked back in the day.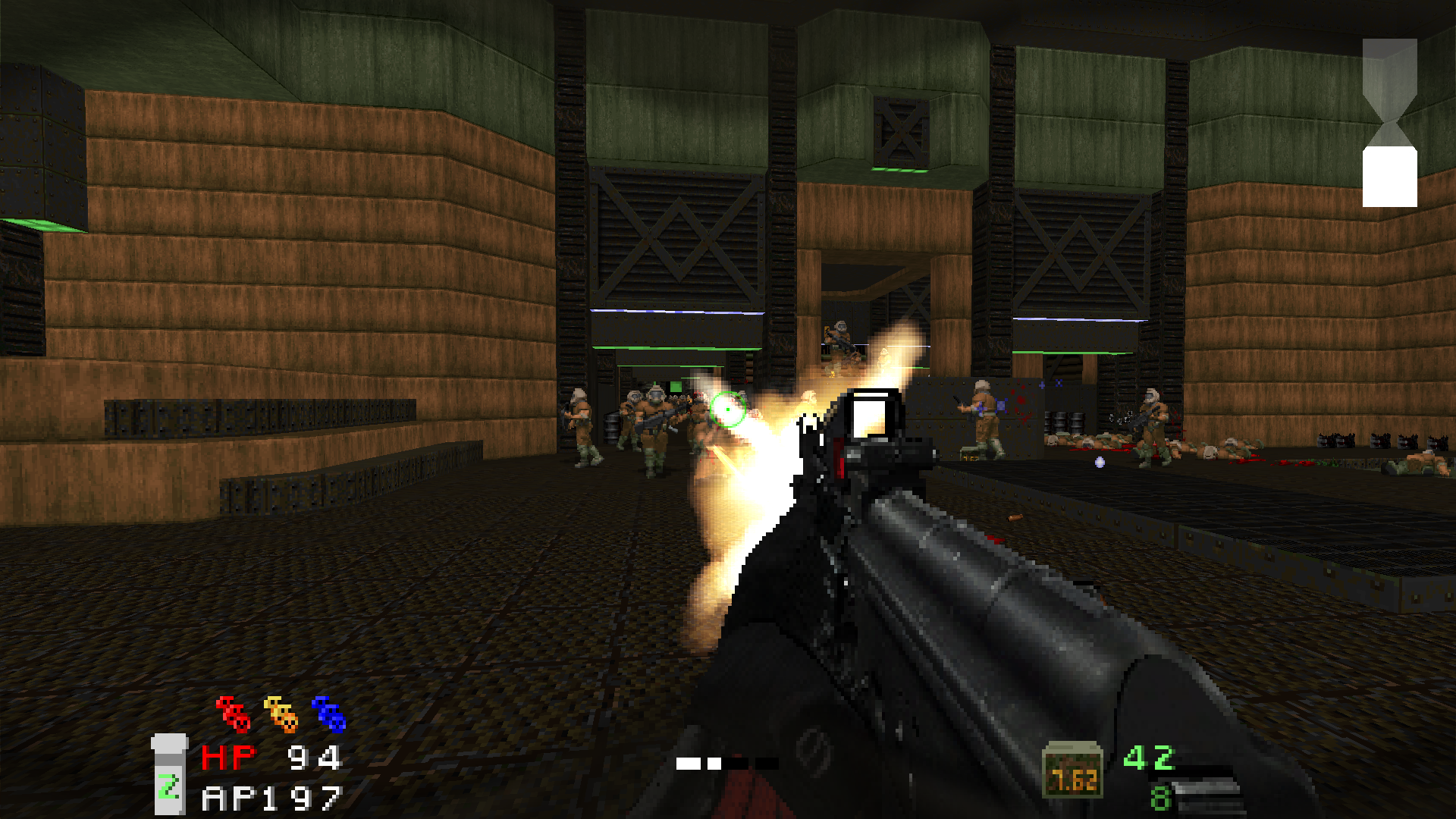 I made this mod because i wanted to explore more around my lore in trailers, text, and other media, and i wanted to make something more... difficult, and more singleplayer focused, because when i found gameplay videos on youtube, majority of them are singleplayer runs. so i thought people prefer singleplayer.
so yeah, i decided to use GZDoom this time and experiment with various scripts that the community offers in lots of things (don't worry that i'm stealing and stuff, they are credited!).

This mod is totally different than the original Atom Rain in terms of gameplay. you are still a killing machine, but you are fragile, and of course, you are a human being in a underpowered futuristic combat suit.

ATOM RAIN:X PROTOCOL is lore-wise a sequel to Atom Rain, even if it doesn't have any campaign.
It's 2010, 15 years after the events of Atom Rain, level of technology is on near-futuristic levels (don't ask me! NeoAtom is a powerful resource that advanced technology that far!), and UAC (or other corporation\faction\whatever your monster pack) takes the chance to recover the neoatomic weaponry for probably not good purposes, so it's up to you to take down their ambitious plan.

Lore of this mod has no sense after all.

When it comes to graphics, i'm using fitting models for the weapons from various modders for Counter-Strike 1.6, and even if they have only one reload animation, It's my personal choice to use them, and all i can say, is i made these models work really good.

and yeah, you will see the result of my work when it comes out May 15. There's a cool shotgun. Waiting for you.
It shoots NeoAtomic, explosive nails.