Good evening, people, Mr. Nixon here. As I mentioned earlier, I'd like to devote every update to one of After Reset RPG's three main features (atmosphere, story, or mechanics). Today's Update is dedicated to ATMOSPHERE.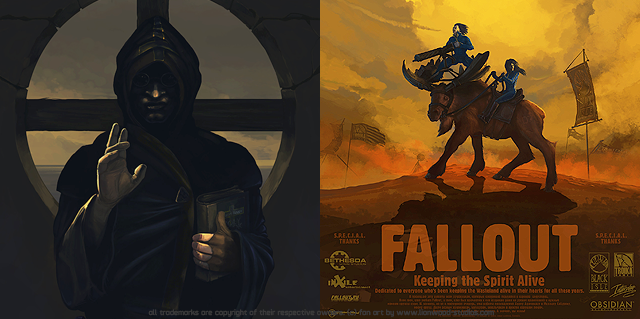 I know many skeptics are appealing to our lack of game development fame, but the people who are working shoulder to shoulder with me on After Reset RPG have many years of industry experience. I believe (and I hope that more than 1k of our backers will agree) that the core of all good games lies in the soul and dedication of its staff - not in money, salaries, or famous names. So in this update, and future ones, I'd like to give the team a chance to speak out about their vision, experience, and thoughts, directly to our backers.
Since this Update is devoted to the ATMOSPHERE of After Reset RPG, I'd like to give the floor to Andrew Lyapichev, aka Weilard, the concept artist who created our posters, and with whom I hope to continue working with on the game.
"AFTER RESET RPG MAY BE THE FALLOUT 3 WE NEVER GOT…", JOYSTIQ.COM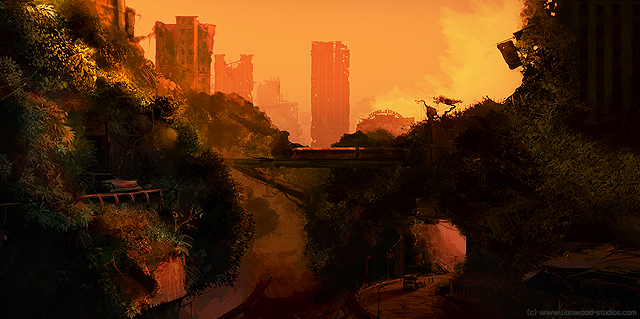 Good day, all! Andrew here. I am glad to meet you here at Kickstarter and thank you for being a strong support to the bones of the game industry. Without you this year would have been miserable and boring, and the already poor game industry even more tasteless. It's great to have you here, and every sensible developer feels your presence. This is a piece of good fortune, a blessing that, for many, has given us an opportunity to do our job the right way, without being forced into a particular fashion or existing brand.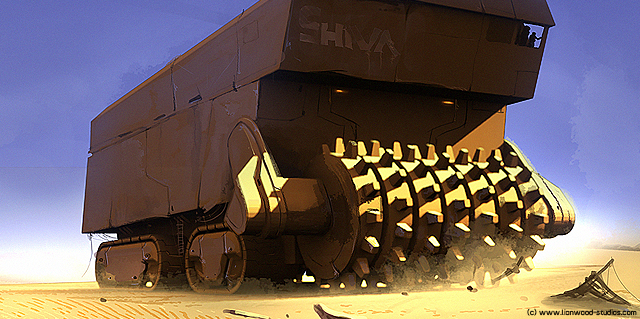 Secondly, to avoid wasting your time for nothing, let's omit the boring details of how I became an artist. I will only note that I have over thirteen years of my life to the game industry, and I passed through all kinds of artistic positions, from painting textures and creating 3D models, to becoming an art director for the last five years. Today, unfortunately, everything is not all right in the industry. If you want to earn money - forget about your vision, for everything you do will be to cook popcorn and chips from morning till night. It's difficult to come to terms with this, and I'd rather work with a smaller developer, who has real vision, than a larger one who just wants to make another clone - even if it means hunger and poverty, at least I'll have a clear conscience. :)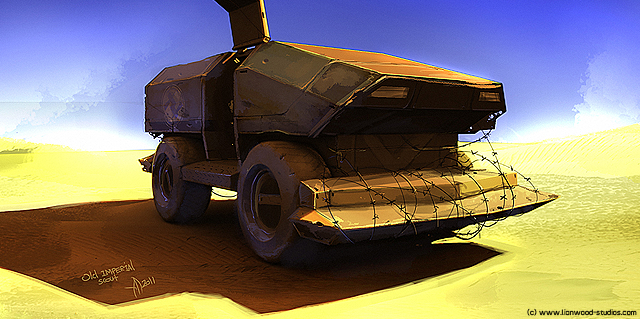 For the last 3 years I have been working as a freelancer, trying to find the means to develop my own two games (especially Drake), and helping others like me. As an Indie developer speaking from the heart, I see the game industry as an ocean—where you have your own rich ports, cities, treasures, and even pirate bays. In this ocean, you need to have good contacts and assist the Indie developers even, and perhaps especially when, it is inconvenient. It is only by powerful blows on the front line of the independent market that we can push back the enemy to the starting boundaries, and win at least one sector of the sea - making it completely free.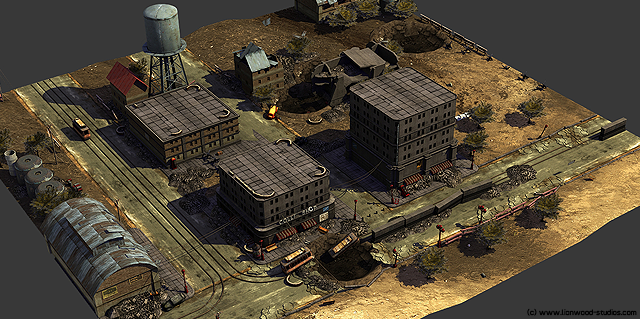 Meeting with the After Reset team was, for me, a meeting with another galleon. After talking with Richard, the head of Black Cloud Studios, I expressed my serious doubts about the success of this enterprise. It's dangerous territory, soaked with nostalgia and strong feelings of from the old and modern players, where errors in game development are not forgiven.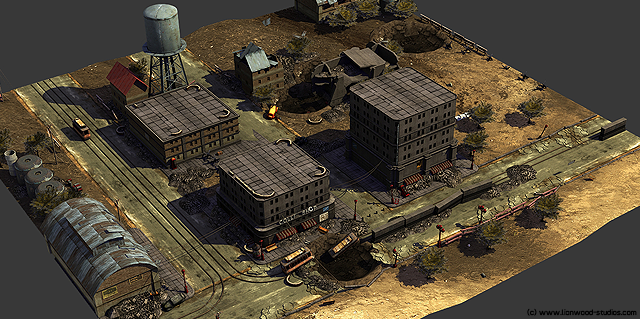 Nevertheless, I was very moved by the first screenshots of After Reset, which mirrored my approach to game development. Without really noticing it, I found myself on the same course as After Reset's galleon. I also saw that a small fleet is floating nearby, the backers who joined this project. These ships, which remain independent, are making a powerful contribution to the development of this game - and it's amazing!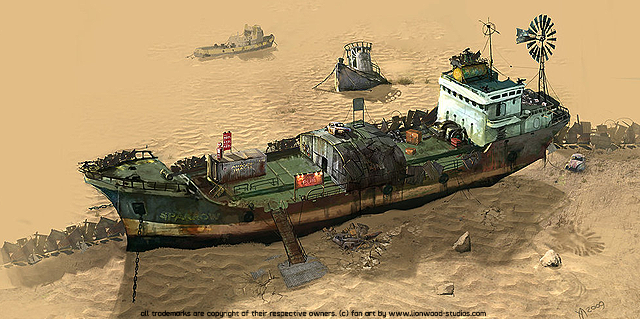 It would seem that the desperate ships floating their way are lining up for a battle, despite the unfavorable balance of forces, and not thinking about the possibility of defeat. For this reason, I love After Reset, and all Indie games. They are special, following their own course, and the industry needs them now more than ever.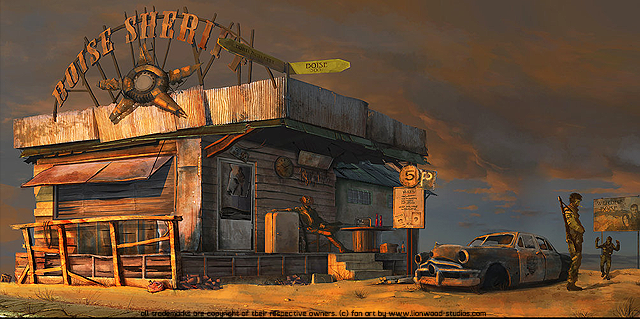 When I first got into the games industry, all I wanted was to make isometric post-nuclear role-playing games. This is not a joke. All the specializations that I learned were simply the first steps towards achieving this dream. At the moment my dreams are still far away, but I'll still continue to move forward despite setbacks and defeats. It's no wonder I side with any good game development that has a post-apocalyptic setting.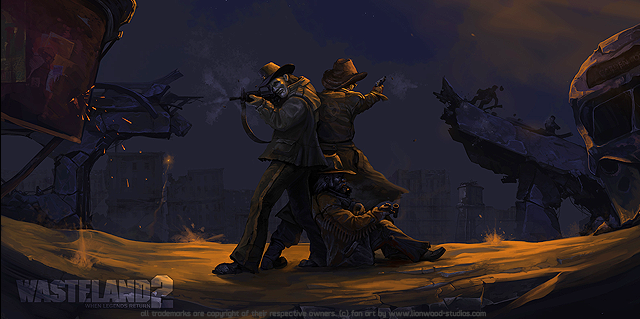 For two years I tried to join the Wasteland 2 team, but unfortunately, Brian Fargo chose to take Wasteland 2 in the direction you see it today, and not the way it could be, if for example, Andrée Wallin or Christopher Bischoff (please pay attention to his project) handled the art style. So, to bring my vision of the nostalgic post-apocalyptic game that you can see in my arts and 3D works, I'm helping Richard Nixon to make After Reset RPG a reality. To make our dreams come true…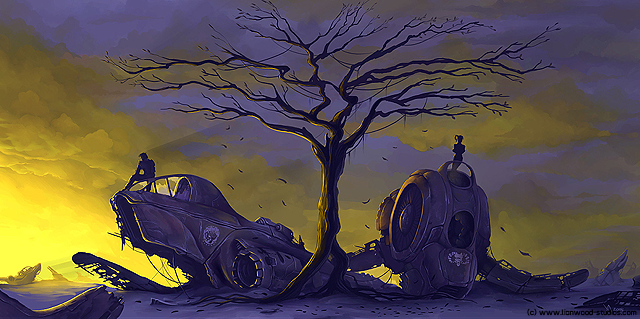 Where will we be tomorrow? Who knows? In any case, I'm not saying goodbye. Thank you for your time you spent reading my thoughts, and for your continued support to for our project.
Chin up!
Weilard.
Back us on Kickstarter.
Like us on Facebook.
Add us on Steam Greenlight.
Join After Reset™ RPG official website.