This is the monthly promo for Astrox Imperium. This video does not contain any commentary, just relaxing, in-game music. The video somewhat showcases what I have been working on for the month. Obviously, there is lots of behind the scenes stuff that really cannot be shown in the video. I do plan on doing a ' behind the curtain' walkthru in a future video. Anyway, hope you enjoy...
Astrox HSE is currently on sale via the 'Steam Winter Sale'. If you would like support this project, head over and pick up a copy for p off.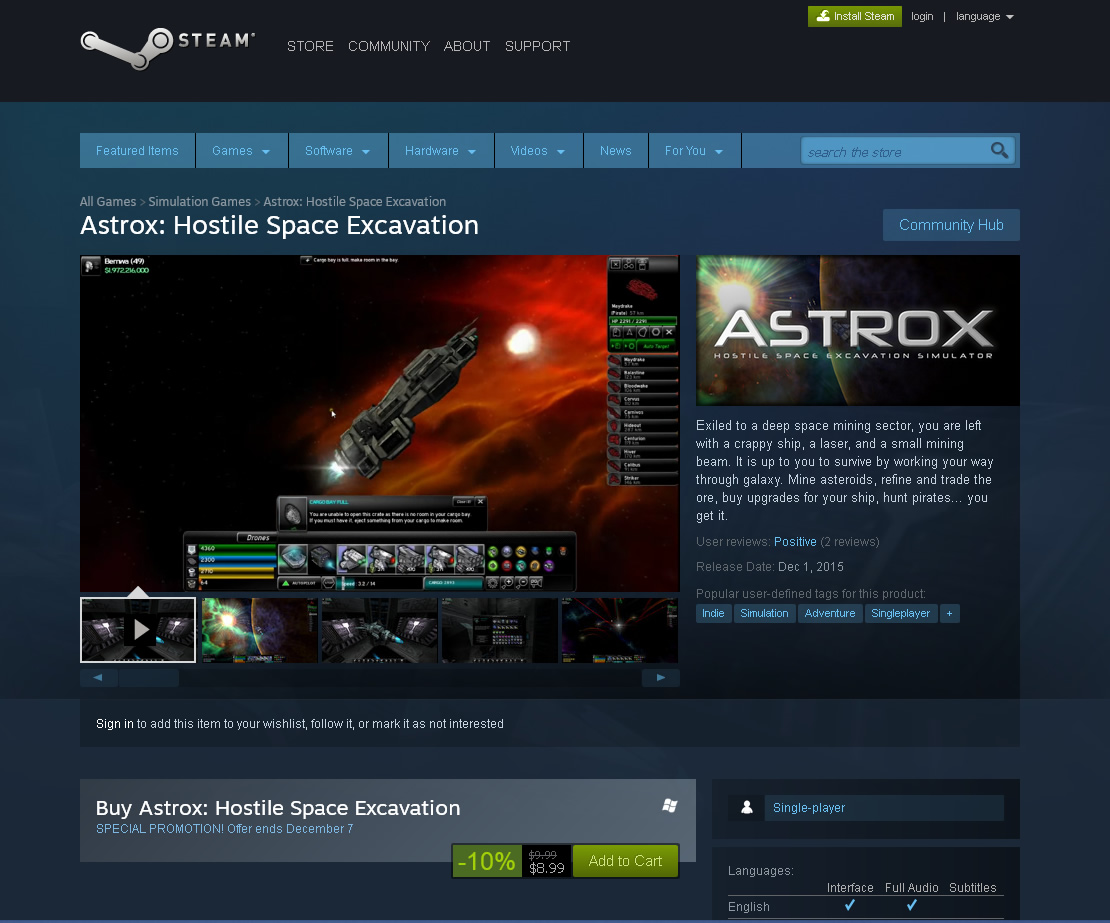 Merry Christmas everyone, I hope you all have an awesome holiday!!!