It has been a busy week at Jellyfish Games, and we are seeing great progress as the Astrobase Command Alpha is full game loop.
Some of our major progress this week includes:
Particle fire
Several other particle effects have also been created to help the player better pick out items aboard the astrobase.
In-engine screenshot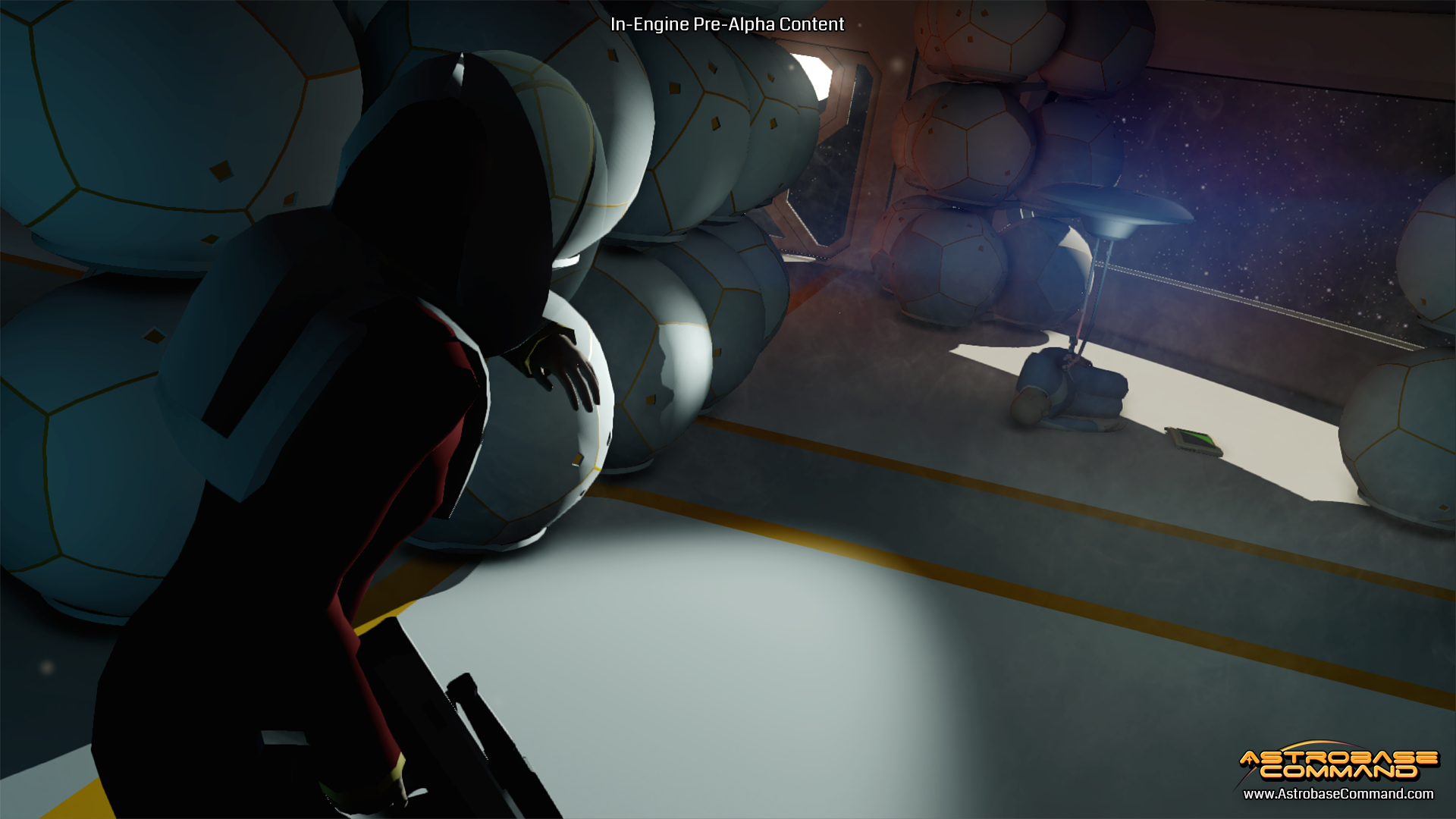 We have begun the work of capturing some imagery for later promotional use, and are happy to reveal one of the images today.
GUI Advancement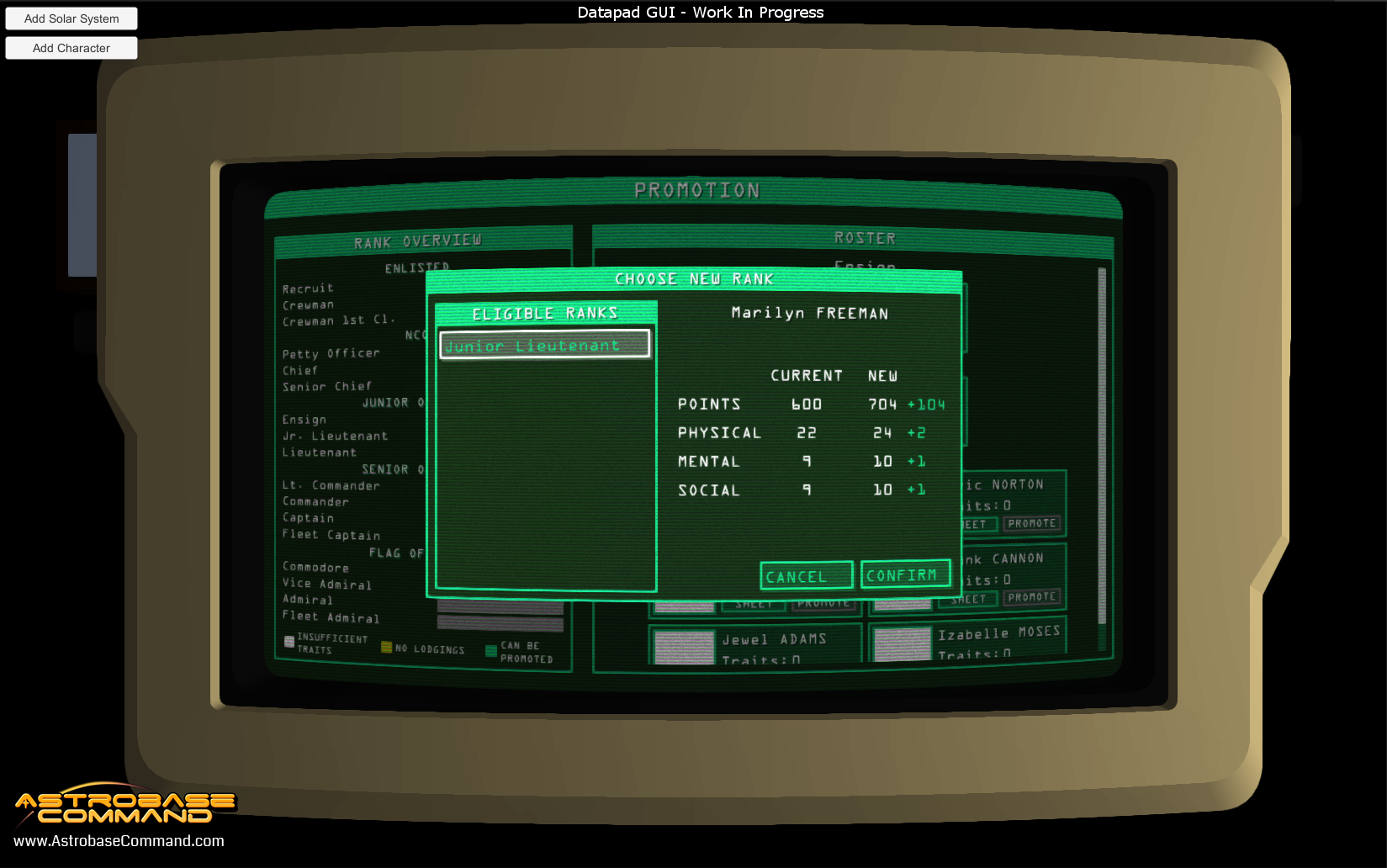 The datapad, the player's main tool for interacting with the astrobase and its crew, continues to advance, with a number of new functions being integrated in the past week.
Procedural Narrative Generation
For all the wonderful eye candy we're able to show off this week, we are most proud of the state of our procedural narrative generation. Our recent efforts have focused on building conversations between characters word-by-word, and sentence-by-sentence.
Alpha Testing Signup
We aren't quite ready to announce a firm date for the beginning of Alpha testing, but you can swing by our forums to sign up for a chance to take part when the time comes.
Company information
Description
Jellyfish Games is a Montreal-based independent game studio, made up of Adam Blahuta, Dave Williams and Daniel Dahl. We brought our big-studio experience together to make the deep, systems-driven games we've always wanted to play.
History
Early history Jellyfish Games was founded in 2013 in a coffee shop. a bunch of game development friends met up weekly to talk video games and show off their side projects. When Dave Williams first presented a sci-fi game he was designing (Astrobase Command), he had a team ready to make it a reality before he could even say "alien spider-bear infestation".
Recent After a warm reception by the sci-fi loving media and gaming community, Jellyfish Games ramped up their efforts towards a crowdfunding campaign on Kickstarter, which launched in December 2013. While the campaign fell short of its financial target, it drew the attention of a passionate sci-fi fanbase and was greenlit on Steam in just a few weeks (a major feat at the time). This was all the motivation the team needed to push through their budget constraints (read: lack of a budget). They are currently working feverishly on Astrobase Command.