Astriarch: Ruler of the Stars version 1.0.1 has just been released.
Version 1.0.1 includes new features to improve playability. There are now planet strength indicators shown above each planet as well as a new feature to keep building the last ship built on each planet. The easy computer AI is now slightly less aggressive and a bug related to the AI build logic has been fixed.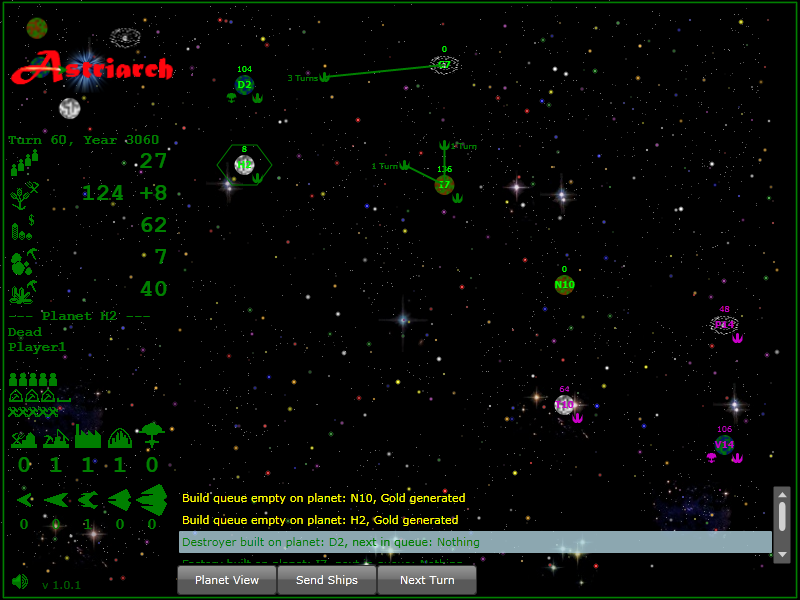 Play Astriarch now at Astriarch.com
Astriarch - Ruler of the Stars is a turn-based single player space strategy game implemented in Silverlight. Build planetary improvements and star ships to capture planets and defeat your enemies. Your ultimate goal is to become the master of the known universe, and earn the title of Astriarch!