Within the Z-Exemplar galaxy there aren't just planets to conquer. Asteroid fields are numerous, have an industrial edge and provide a tough test of skill and weaponry. Huge machines mine the rock for ore and send the debris hurling into space and that can cause havoc for anyone trying to navigate through their inner workings.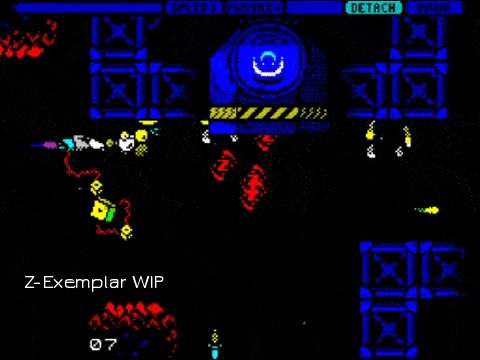 Asteroid fields are not as innocent as they at first seem.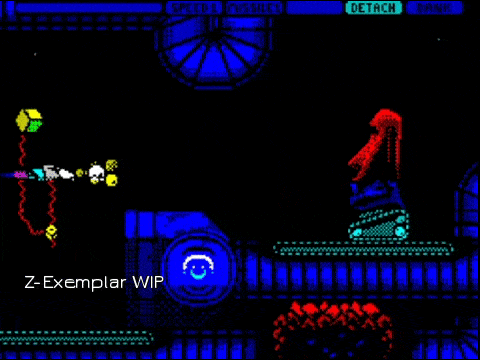 I'm not averse to adding a few references to games that have been influential to Z-Exemplar. Stone Easter island heads seemed like a good fit here - mounted on tank-like caterpillar tracks obviously!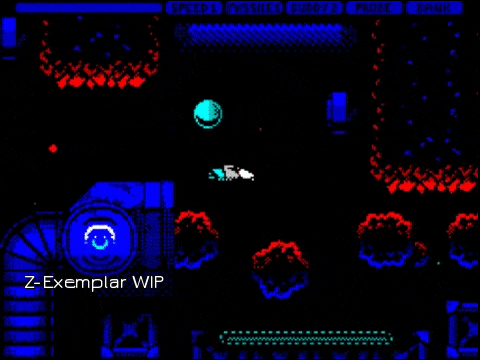 Sometimes avoidance is the best course of action.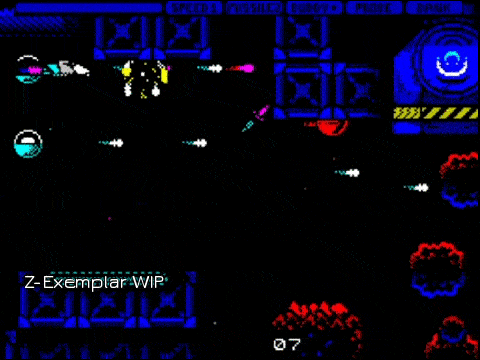 Especially when the debris is flying this thick and fast!
Also, eagle-eyed viewers may notice a new weapon being used in some of the images. The laser-trail is one of the 'buddy' range of ship add-ons and provides a nice defensive and offensive option.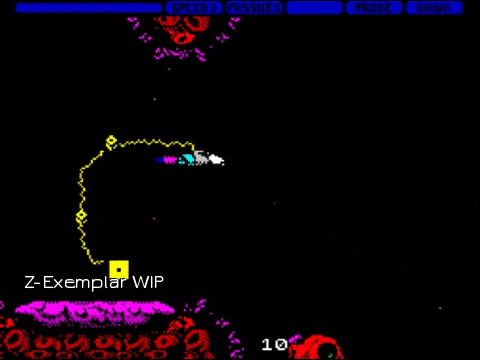 Thanks for reading - more updates to follow.
Suminell.