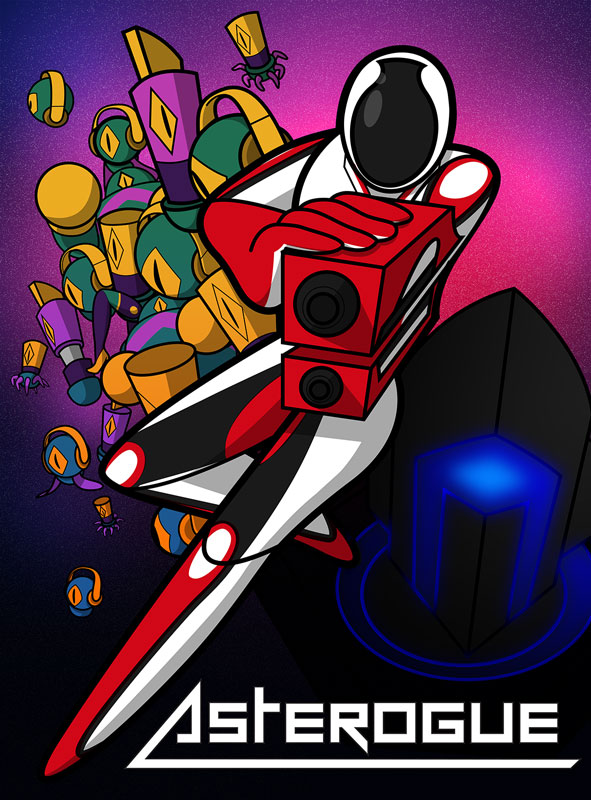 Many of you may have noticed a new update to Asterogue appearing on your phones and tablets in the last week. Well, never fear, it's not the evil General Wreckursion attempting to take over your phone, simply the next update to your favorite freeware real-time roguelike!
Version 1.04 provides a number of balancing tweaks and finally rolls out to iOS the critical fixes introduced to Android back in v1.03. There was some legal nitty gritty preventing us from getting it up before last week, but that's all behind us now. Point is, we've now expanded the effects of the quality settings in the main menu, which should allow the game to run better on older devices, and you will no longer get stuck in a room after literally punching an enemy out of the universe. We're not sure if that last one was a bug or a feature, but it's gone now, so if you were finding yourself getting stuck in rooms later in the game, now is the perfect time to come back and finish the fight against Wreckursion.
As usual, you can download Asterogue with all the newest content for free on iTunes, Google Play, and the Amazon App Store.
See you next update, asteroids!