I have been working on Assault! these days and the result will be a new Assault! version available at the end of this week.
New Features
Shotgun reloading has been fixed. In last version there was a bug and no matter how many bullets you had it always reloaded eight bullets. Now it will reload just the bullets needed until the shotgun is full (eight bullets).

Crawling added. I think something i really missed in the game is crawling, so I have added it and you can crawl and get more precision when shooting or cover behind a crate. You will be able to crawl with control key.

New AS_Ship map has been added. The battlefield is a transport ship with containers where you can easily hide to you enemies or get lost. You will be able to choose between AS_Ship or DM_garages map when creating a game. You can see more screenshots of the map on the images section.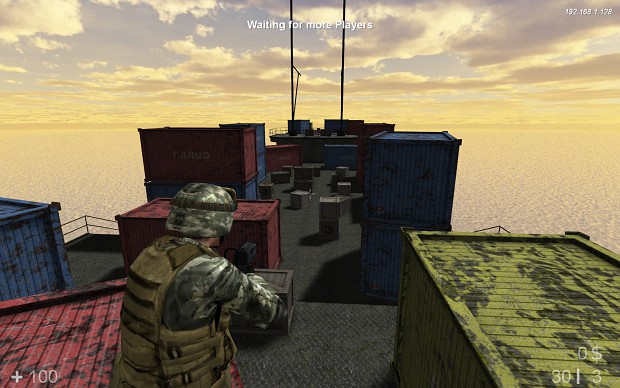 Another little changed which will make playing a bit more dynamical is that now you can change weapon when you are reloading, for instance change to gun, shoot your enemy and continue reloading when you select again your weapon.
I also noticed that with some weapons you could get out of ammo when playing with a lot of players, so now you will get four extra clips instead of three.
Dynamic Shadows for players have been added, casting real player's shape. I think it looks much better this way. However, you can deactivate them in settings if you don't like them or you loose a lot of performance.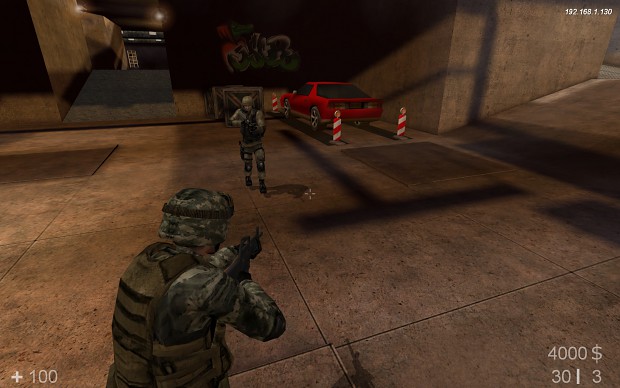 Grenade explosion time has been also reduced because you could easily see them and escape before they explode.

I have added Shade-C's Volumetric Light Rays (God Rays), They give a good effect but they eat a lot of resources on your PC, so you can choose to activate them or not in settings.

Another problem I saw is that sometimes is very difficult to distinguish between teammates and enemies, and that could result easily in a team kill. I have solved this adding the username of your teammates over their heads.

Lastly, The gun model has been replaced by this new, more sophisticated model: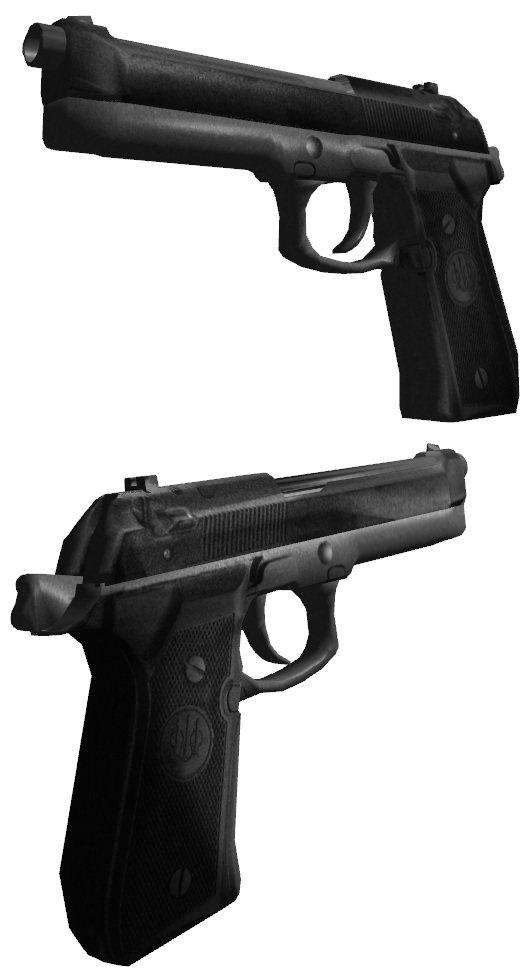 I hope you have fun with new version and I will be waiting for your feedback and suggests.