What is it? Assault Amerika (or AA for short) is a total conversion mod in development. The universe of AA is not connected to original Red Alert, instead it is set in alternate real-life timeline, where, amongst other things, the Soviet Union never collapsed. Mod visuals stay similar, but gameplay will be very different, introducing auxiliary factions, upgrade system, new game modes and completely new armies.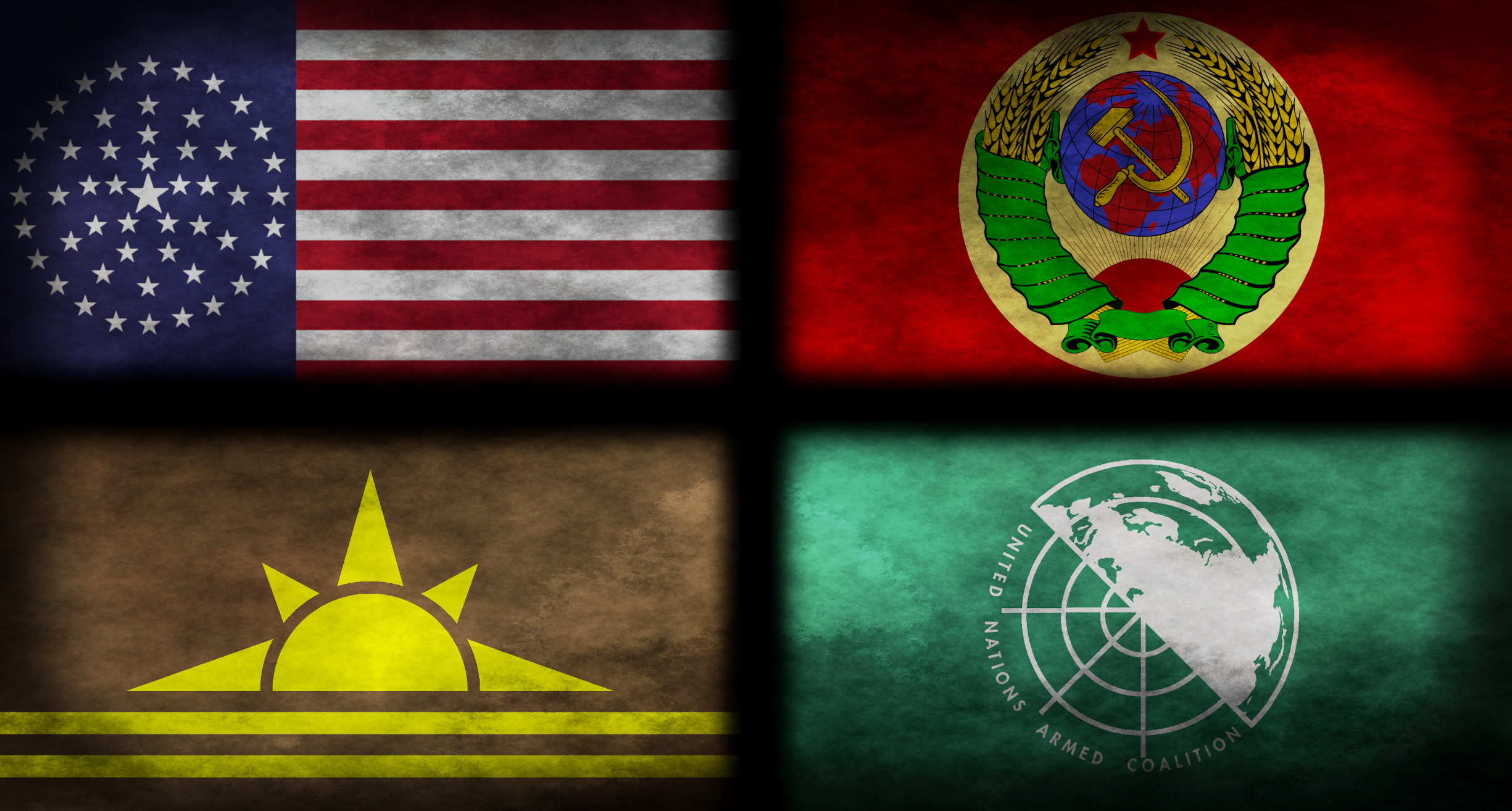 What are the playable sides? As you can read in the mod summary, there are 4 main world powers in AA: United States of America, which are plunged into a civil war since the President has been assassinated. Eurasian Union of Socialist States, led by neo-socialist Russia. Revolutionary Commune of China, a violent movement that wants to redo the world from scratch. United Nations Armed Coalition, the first global army formed by the first world countries.

Will there be a campaign? Eventually, yes. Single player missions are a massive commitment and require a team of mission makers. The priority now is making the core arsenal and game features first.

Will there be multiplayer mode? Of course! The mod uses modified Rampastring's DTA Client as it's base launcher, which means CNCNet 5 support. You will be able to choose local skirmish against AI, or PvP through CNCNet servers or LAN.

When will it release? The mod is very young and the majority of things are not implemented yet. The first demo, showcasing core concepts and containing 1 of 4 playable sides (America) is planned to be released in 2021 if all goes well. This is mostly one man's work, so please be patient and understanding.

Can I help? Absolutely! Asset makers and voice actors are especially welcome, but any help is appreciated - one time donations of graphical assets, maps, sounds, scores... the list of things that are needed is long. If you are not a creator, don't feel discouraged! Even a kind word helps!

Why is the site so empty? The ModDB page has been set up only recently, it will be steadily filled up and updated as the development progresses.

Thanks for reading,
Morton, the creator of Assault Amerika
---


Assault Amerika is on Mod Haven!




Assault Amerika supports Phobos!