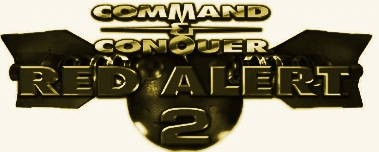 When other mods tell that Yuri's back is due to time distortions or a time machine, ASM tells other story.



Yuri followers, having his genes, could fast recover after the shock of the lost war and bring him back to life. But they also saw their own defects, they knew exactly what they lacked. Organisation was needed. They'd been like children, stupid revolutionaries without discipline or real weapons.
Training was needed. A real army was a must. After many months of their disappointments or arrests, one of the groups discovered suddenly a way to achieve what they lacked previously. It was called a mind uplink.
Now there was a possibility to regain the never-before-reached balance and destroy both Allies and Soviets, even standing against them both alone.
So what did they discovered, exactly?
A mind uplink was a technique to link safely own's mind to somebody's else (even from far distances), for example, a scientist holding most vital and secret technologies... so maybe they could uplink Soviets' scientists? Allies'? Maybe. In fact, even right after the discovery, the Allies & Soviets' scientists began to feel really strange. They made all casually, but got the feeling of "somebody's watching you".
As you have reasoned out by now, or could have if you had some more time, they didn't just uplink scientists' minds. Bussinessmen's donations, renting of old unused hangars and factories, just think about it all what they could think of to make possible.
So the Yuri's scattered untrained Forces became Yuri's Army rising over the enemies like a Kraken around sailors from the unknown, but existing, depths of a sea.
That's how Yuri came back to the power, this time real power.
That's why Yuri has other plans as to the humankind. Very destructive plans...