Hi Guys,
Today, we'll like to show our concept art for the 2nd soldier design. Instead of just showing a single piece of final concept art, I would also like to show you how usually we approach the design, especially between me and Andy, the concept artist who we are working with for all the mechs and soldier designs.
Foreign Corp Soldier
Rough Sketches
First of all, I usually gather tonnes of references and basically brief Andy on what I had in mind for the concept art, and if needed, some sketches as well. Andy will then create the first blue sky treatment, where anything goes. The aim is to be loose and to see if any of our ideas work. After that Andy will proceed to create variation of the same theme.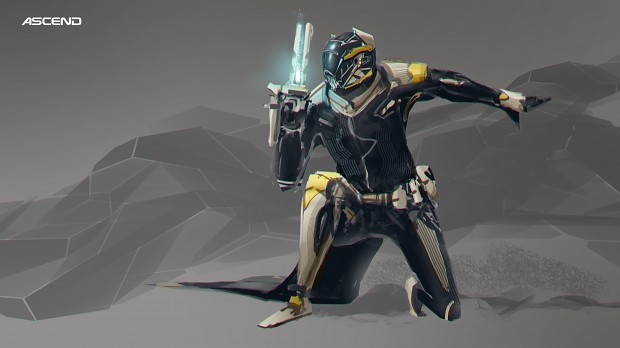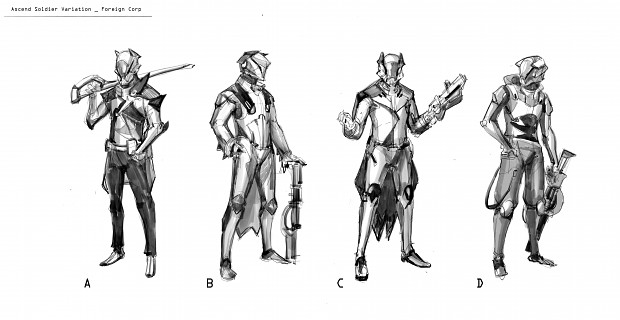 First Pass
After the first sets of sketches, we will decide which one is working and which doesn't and Andy will proceed to create a more proper first pass of the concept.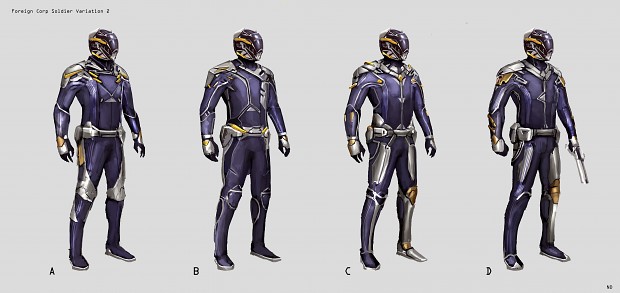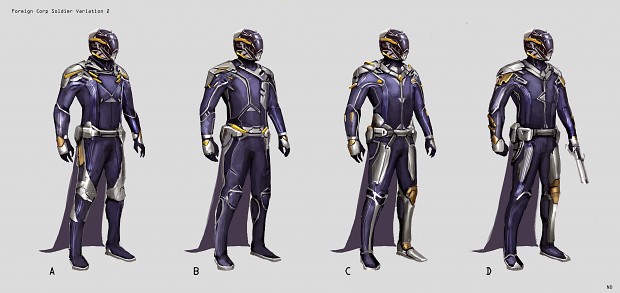 For this particular stage, things weren't working out and I will usually do a paintover to better communicate my ideas and what I had in mind.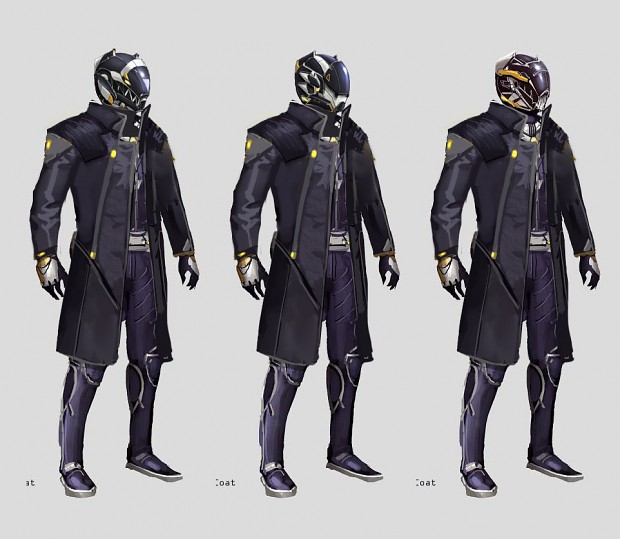 Second Pass ( andy : Hopefully Last)
From here on, Andy will do the second pass and this time he nails it! After some minor readjustment, we will then proceed to the next stage, to create production ready concepts, breaking down stuffs for the character artist!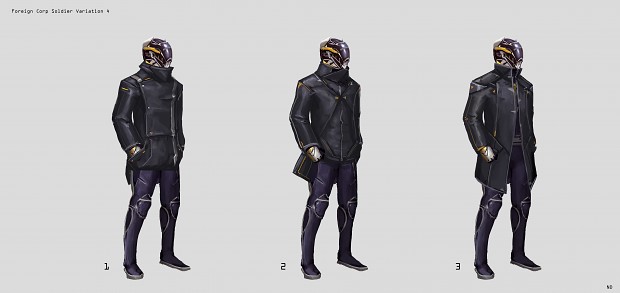 Final Concept Art
And here it is, the final concept art, ready to be made into 3D. That is pretty much it. The process involves quite a bit of back and forth between me and Andy, but we are constantly looking to make this process more fluid and fun!
Let me know if this something you guys would like to see more. Hope you guys enjoyed it!
And if I may, please do take a look at Andy's personal work for more mechs and cool concepts!
Andy's Facebook

Andy's Artstation