The dreams of Past and Present,
can come to fruition in technology and schemes that are available to us today, so in the end we can keep dreaming as once did.
---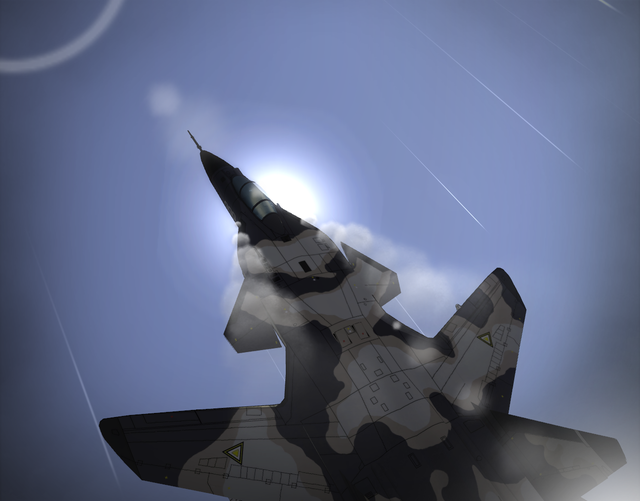 How many of us have played war in our backyards? Look to the skies and hoped to one day dance among those blue plains? How many of us have dreamt of being heroes, or maybe even perhaps malevolent demons? Thankfully you were born in times where technology and media has made mankind able to to experience these roles or accolades, at least for a short while. The game of Ace Combat has been good in fulfilling these types of dreams: To be a knight on The Round Table, to be an unsung hero, to fly and dance among the sky as we know and cherish it.

In the end dreams do come to an end however, and we are left to make them come true if we do so try.

If you do check in every once and a while there has been some housecleaning and some organization taking place around this group in preparation for some increased activity regarding Vector Thrust, the indie game with deep roots in the Ace Combat series.

Aircraft add-ons, wonderful art forms and audio, new battlefields to grace, stories to listen to and experience. This is what we can expect when Vector Thrust comes around at the bare minimum. Essentially what many have envisioned as the dream Ace Combat game, can herald many dreams unto itself whether by the machinations of TimeSymmetry, or the productivity and imaginations of the users. Maybe we will reach into other games with our dreams, with what they yield, and bring around content for many for the better.

Dreams are products of the power of suggestion, influenced by what happens to us and what happens around us, and as of now the dream is taking shape.
---
Stay tuned, post content, dream more, for the sky is infinite.