So here I was, sitting in the lobby of Mountainwheel Games studio, minding my own business, sipping on my cold beer, when I see a crazed guy running in the yard. I thought it would be the reporter with some news from the underworld… but no… it was Marco, our Co-CEO! He runs in, like a crazed man, grabs my beer and finishes it off. Believe me I was as surprised as him… I mean chugging a 1L bottle just like that…
"Resemble everyone! It's a general meeting!" Marco said bewildered.
"Sure thing Marco, but what is the rush?"
"No time to explain! Idea… put… on… paper… must!"
"Ok, ok, relax and take a deep breath."
"No time! Take another beer and meet me in the conference room."
"Roger that Sir."
I had no idea what was going on, but Patrick was not there to reason with the man and I didn't try. Who knows what was going on through his mind…?
The conference room was already almost full and as usual I was the last one to join. Marco was placing picture of weird looking people on the walls and talking franticly on the phone. The room was divided into the usual social groups; the artists, the musician, the programmers, the modelers and the writers. They were all chatting on the current projects and designs at hand, when Marco slammed the table with his hands!
Silence in the room…
"Ok people, open your ears and listen, because this is new material! We got ourselves a new project on hands, code name: Stone Rage. The details are being worked on, but the basics are already in place thanks to our great writing team: Bernhard, Travis and Brian the anthropologist consultant. They don't know they are not getting paid yet… so don't tell them anything!"
So apparently we had a new project on our hands, just like that, out of the blue. Everyone was flabbergasted and also excited by the news. But there was a catch; we had to work faster and harder on Stone Rage in order to catch up with our first crew's project. So this was no play time and Marco made that very clear: catch up or no Hawaii trip for us…
Over the next weeks, the whole Stone Rage crew was working like little crazy ants, but that was not enough. We had Josefin working on both projects and pulling all nighters every day, but that was not enough! This made Marco open his little phone book and start calling. He almost wasted all our long-distance minutes, but in the end it was worth it. In a space of few weeks, our modeler's team grew by 5 additional people. You can see them over there, by the east wall, playing with clay and stone. Daniel, Girish and Romil, who are the character artists, are trying to come to terms with Josefin and Rasmus, the 3D modelers. Oh and that guy that is running around trying to make the statues move is Aman, the animator. We tried to tell him the statues don't move, but he won't listen. The team kind of built up from nothing, people just came by and starting doing things. Rasmus, our latest addition, just jumped over the fence and started to make 3D weapon models… weird right?
3D Models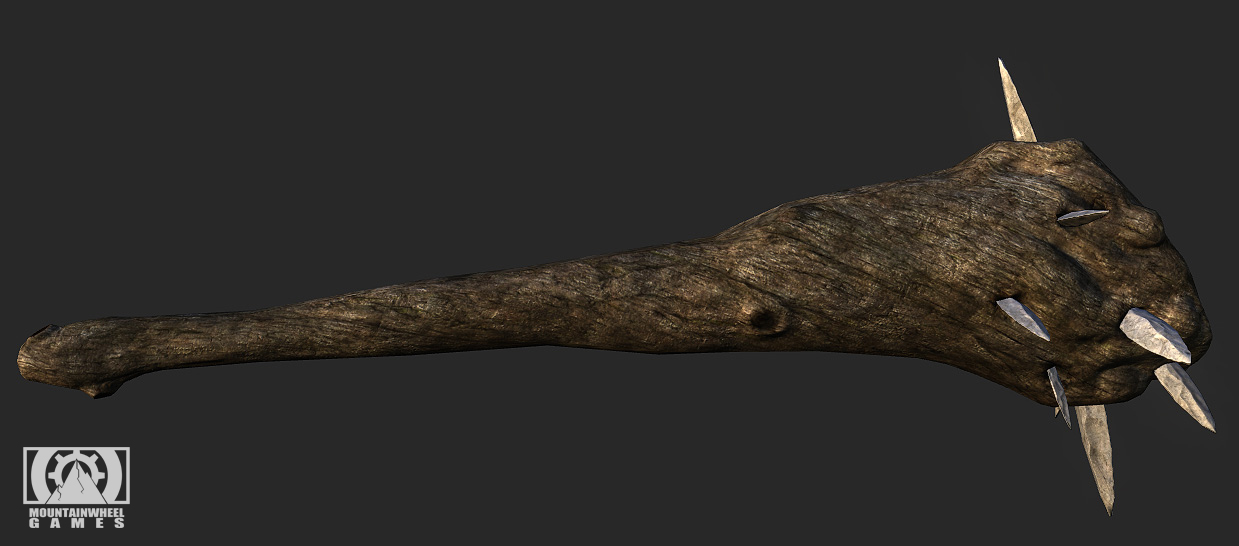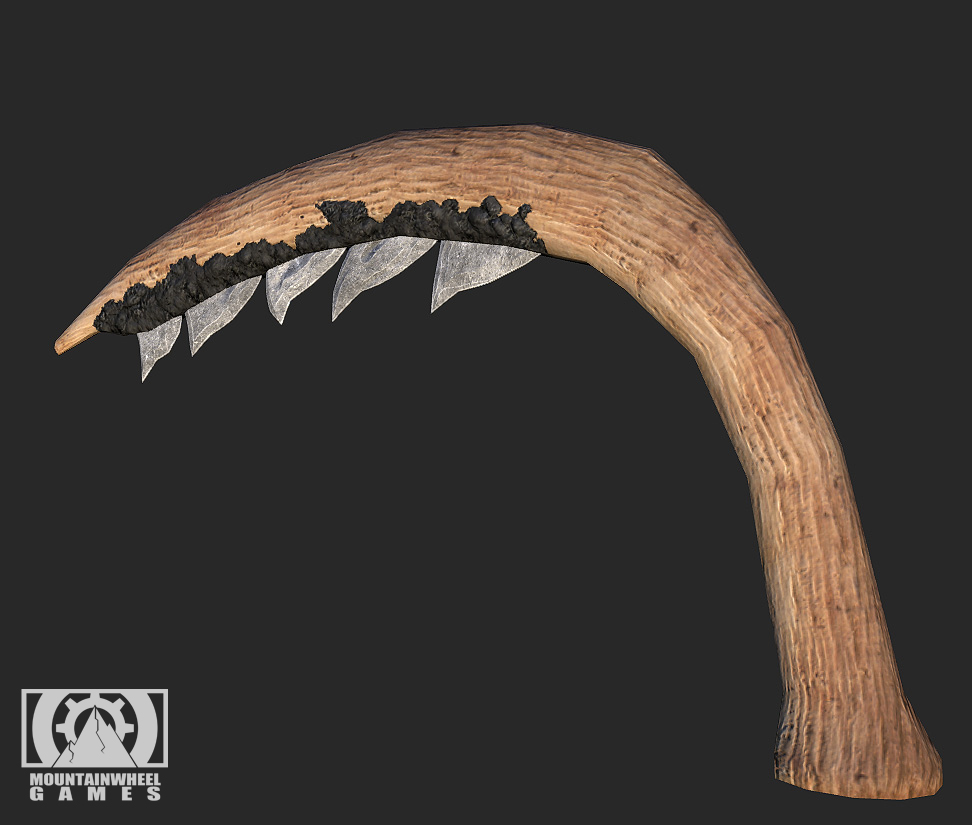 Moving on across the studio yard, we can see the concept artist's corner. Yes, they are many, but that's how they like it: big bunch with a lot of crayons, paint and brushes. You can clearly see Jeff, Giuseppe and Breno in the corner there, making up realistic environment pieces in which you just want to live! Well I want to anyways… Don't look at me like I am a weirdo… Most importantly is the fact that they have been working on a concept video that you will be able to see at the end of this presentation, so don't leave just yet!
"Who is that guy sitting at the table there?"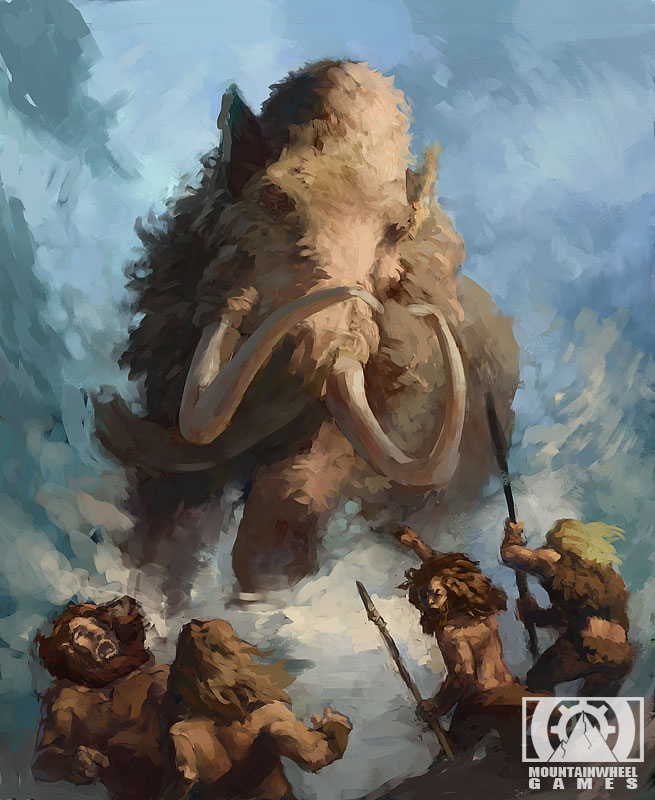 Oh that's Eric. He likes to smoke and paint at the same time, but others say that smoke ruins their paintings so Eric tries to take a distance when taking his smoke breaks. Oh and lest we forget out graphic designer, Kyra. Ya it's hard to see her behind that huge computer screen, but trust me, she is there.
Do you see that gigantic engine at the far end of the yard? That is our programming team. They brought that huge piece of metal and just dumped it in the yard. Yasser, the technical engineer, says it's important and Bernhard and Todd, the UDK scripter's, concur with him and defend the piece of metal all the time we try to take it away from them… In any case, they make the game tic so we don't want to bother them much.
Finally we got our composers. It's those guys running around the huge instrument pile with microphones and looking busy. They seem to just listen to music all day and I am not sure if they do any work, but when they get all those pieces of noise together, Adriano and Cosmin are able to produce a 2 man orchestra! Its quiet beautiful, I must say and you will be able to hear their latest composition in the artwork video, back in the conference room.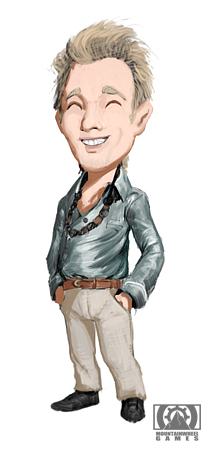 Oh and here is Marco, our Co-CEO, as I am sure you all know by now. If you care to follow him in the viewing room, he will demonstrate the video we are so eager to present. We have been working on this project day in and day out, running from work, lives, colleges and universities just to jump in this world of survival. Now don't be shy and follow Marco, there is beer in the viewing room!
And off they go… at one word: beer. I think I should get one too, all this talking made me thirsty. I hope you liked this little presentation and will be back soon for more news and updates. Until next time, Captain Scrat from the Communications Department, signing off.

The village concept (1:09) is the Bronze Age DLC and will not be included in SR!
.