Hello and welcome!
The summer semester has begun. I have to attend lectures and exercises so I cannot focus on development as much as I would like to. However I still manage to make progress and fulfill my imaginary weekly quota. Here are the news:
Electromagnets
Improved new design combined with old functionality. They attract all metal objects (and drones) in their vicinity.
Entrance elevator
Just a new design for the elevator that will be taking you to the beginning of each selected level.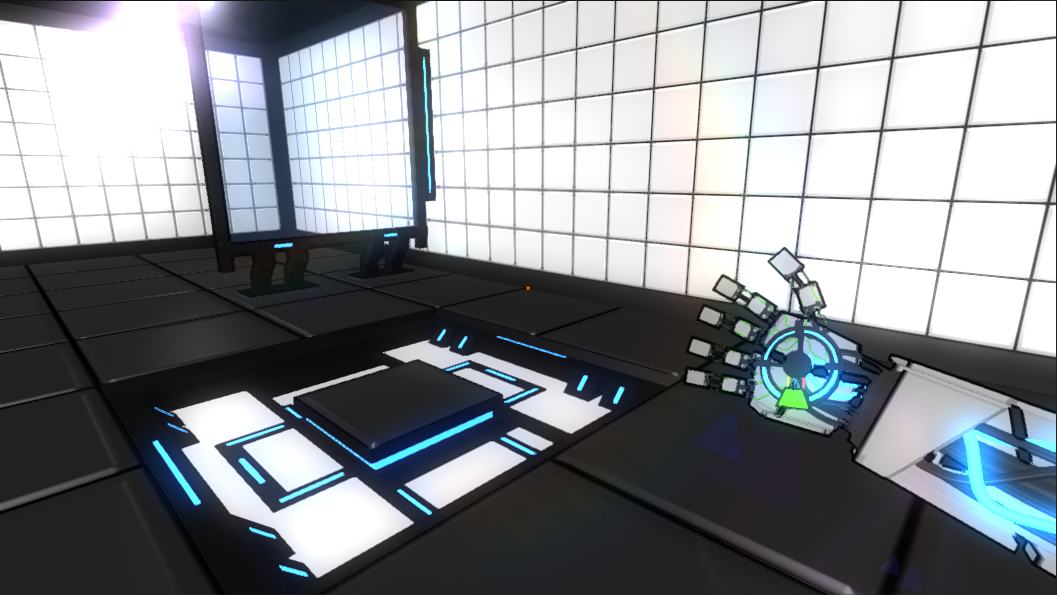 Level exit
It will open if you finish your task. You just need to jump in and enjoy your fall!
Cardboard boxes
They were introduced in early dev. versions of the game and now they're back. They can be used to reduce fall damge and save you from certain death.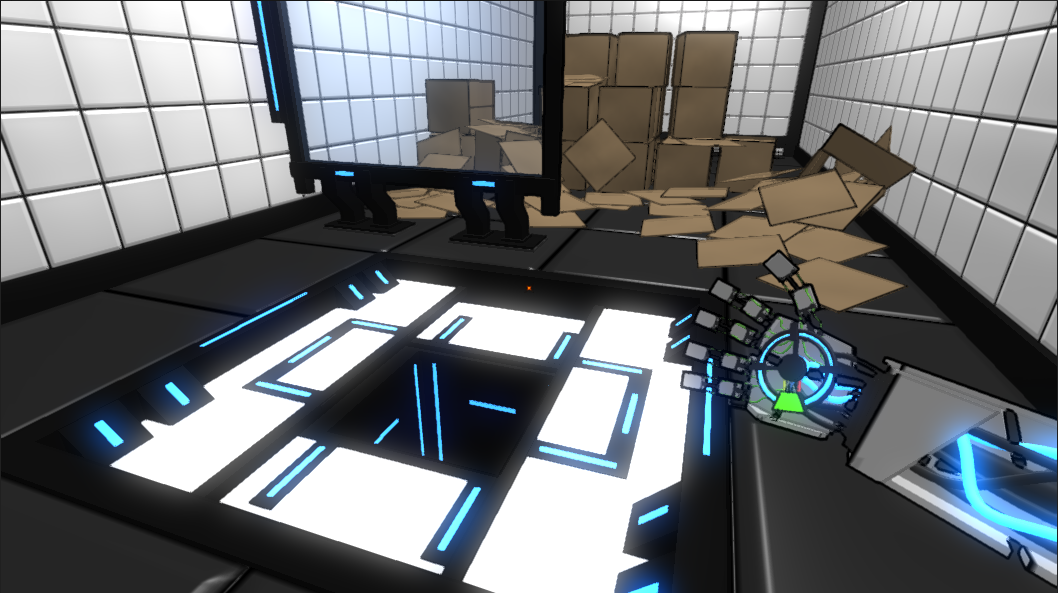 Water lever
It floats on the water surface and can activate connected components if there is enough water or if you can come up with a different way how to get it in place. Water levers were introduced some time ago but now they have this new, improved design.
Water gates
This new component allows you to set whole body of water into motion. Flowing water can carry all
the floating objects.
Electrificator and power transmitter
The first one is a special cube that activates if it detects liquid and creates electric strong electric impulses. The second one is a device that can transfer electricity from water to other objects and activate them. But be carefull. Electrified water is very dangerous for robots.
I've also made some progress to the main menu and our composer is working on several new tracks that will be played in-game as background music.
My current work consists of redesigning construction frames and of adding new ways of how they can be used so that's what you should see here next time.
If you like our work, make sure to spread the word
and follow us on our: