Hello and welcome!
It is 3 months since I wrote the last article about Artificial Mind but I'm back with the news! Some people even began to ask if the project is dead but I can assure you that the development is still in progress. The main reason why there were no articles is a fact that I was busy because of my first semester on university. I hope that I finally got used to "university lifestyle" and I will be able to post news on a regular basis.
However the inability to work on AM so much, as I would like to, made me realize that I have to rethink various aspects of the game. In other words not everything was so awesome and simple as I thought.
So here are the news!
I slowly began to create final design for all the parts that will be used in future levels. If you read this articles regularly you will surely understand what's what but I am going to describe some of the images for the newcomers ;)
These are the new moving platforms. They can eject from the walls or ground, they can tilt, drop objects and they can be also used as an elevator.
New glass walls. Four normal and one corner piece. But don't be fooled as these are not just classic walls ... they got a power of transparency!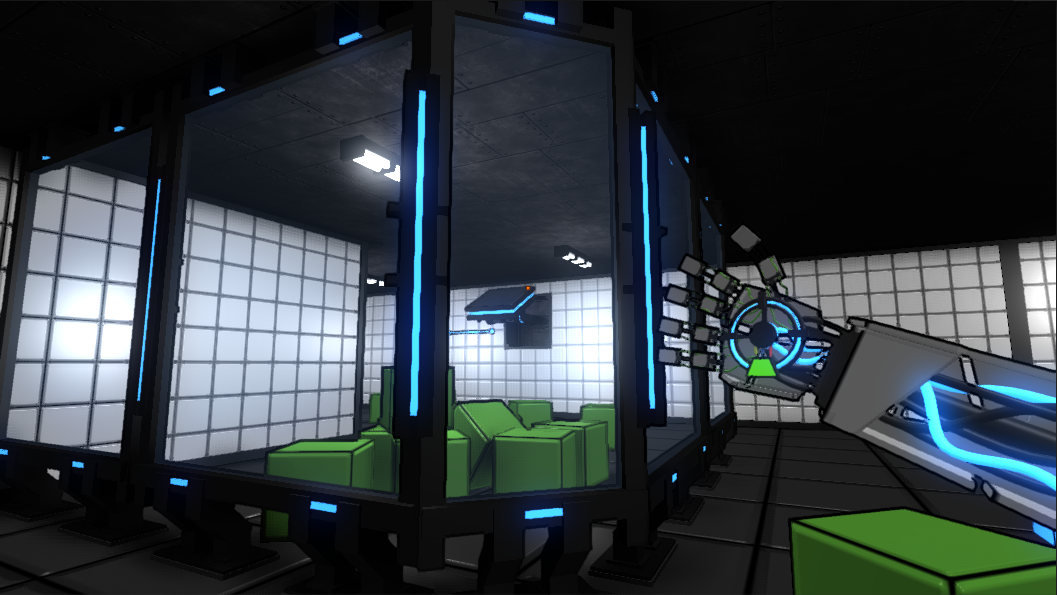 There are also new buttons. The left one can be used manually or by hitting it with an object. The one on the right is a classic one. In order to activate it you can just stand on it or push it with some object.
This is the new design for drones. They just fly around. drop stuff onto your head, steal objects you need, get trapped by strong magnets, get shoot down by turrets and play fetch with you from time to time.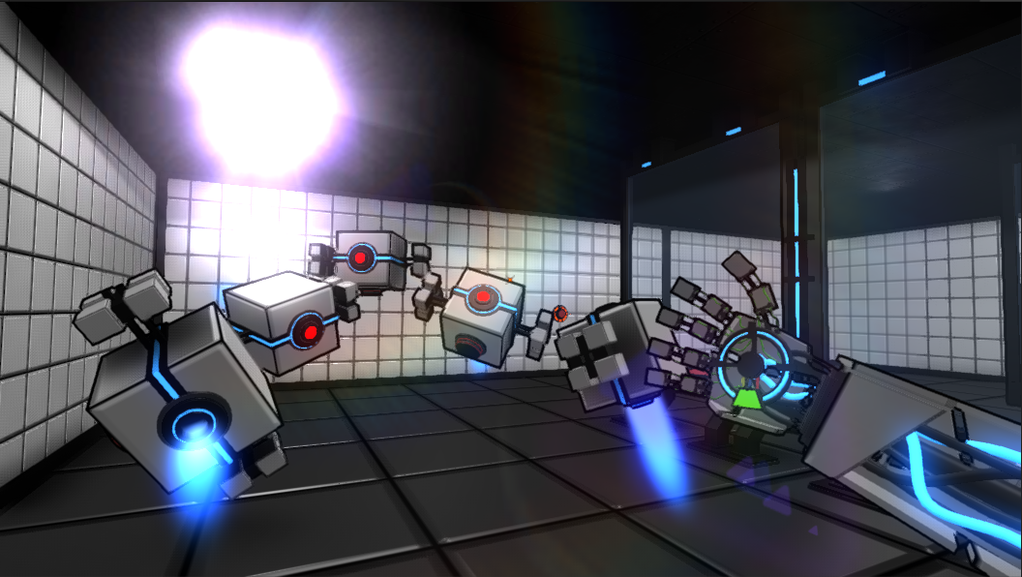 Laser fields can power other components when activated by objects, drones or player himself. They can be connected to alarms and alert enemy drones/turrets.
Static and dynamic lasers power up other components when something blocks the laser beam. They can be also used with alarms.

Drains and pipes are used to manipulate the total volume of water in certain areas. They can be activated by components like buttons, lasers etc.
Now I 'm probably going to focus on design and functionality of the remaining components. I also need to rethink one or two game mechanics as I am not satisfied with they current state.
I also want to create some prototype of the main menu and level selection screen so I can slowly start to build basic levels and create some beta version of the game so you can try it out and share your opinions about basic gameplay and controls.
On behalf of our airlines and the entire crew I'd like to thank you for joining us. We are looking forward to seeing you on board again in the near future!
If you like our work, make sure to spread the word
and follow us on our: